Getting a makeover with augmented reality
The evolution of technology has opened up exciting new prospects for the beauty and make-up industry. Cosmetics brands are now investing in augmented reality both on social networks and on their websites. In this article, we'll be highlighting the biggest cosmetics brands to have used augmented reality in recent years, and what their motivations were.
Cosmetics brands invest in virtual fittings
Although cosmetics brands are all competitors, they have all adopted the same strategy: investing in augmented reality. What could be better than trying out a new product from the comfort of your own bed?
The case of L'Oréal Paris
L'oréal Paris is asserting its position as world leader in beauty by moving into augmented reality. In collaboration with ModiFace, the French cosmetics brand is the first to launch a virtual make-up fitting tool on the Amazon platform. Thanks to this revolutionary technology, Amazon users can virtually test beauty products by taking a video or selfie with their phone's camera.
This technology, hosted on Amazon Web Services, automatically adapts to the make-up shades selected by customers for a more realistic look. This tool makes it easier for L'Oréal to sell its products and helps to improve the online shopping experience for consumers.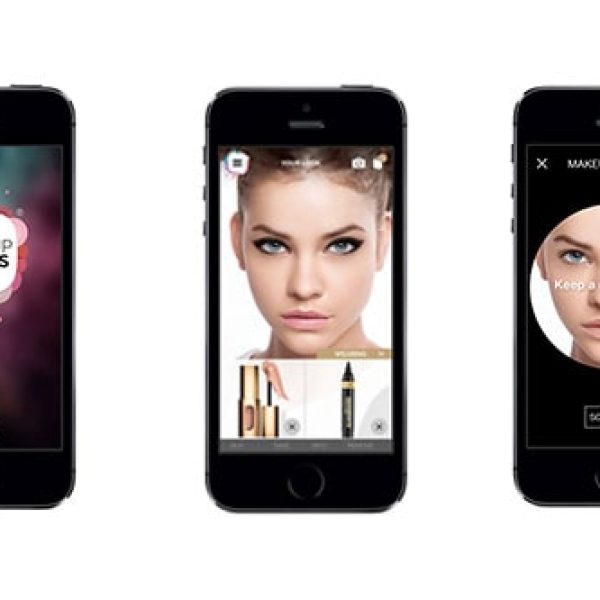 Some time later, L'Oréal refined its technology and made it available on a mobile application under the name Makeup Genius. The application analyses the user's facial features and applies selected products in augmented reality. What's more, the application also offers the option of scanning a QR Code, so that customers in the shop can see the scanned product on their face using the digital mirror.
Virtual fitting by Yves Saint Laurent
The Yves Saint Laurent brand is also giving in to the temptation of virtual fittings, and is rolling them out on its website. Customers simply need to go to the Yves Saint Laurent and import a photo of themselves or someone who looks like them. Then, from a wide choice of products, all they have to do is select the one they want to try on, and let the magic of augmented reality work its magic. This feature makes it possible to explore different shades and textures, and get a realistic preview of the final result, all without having to go to the shop.
MAC Cosmetics joins forces with augmented reality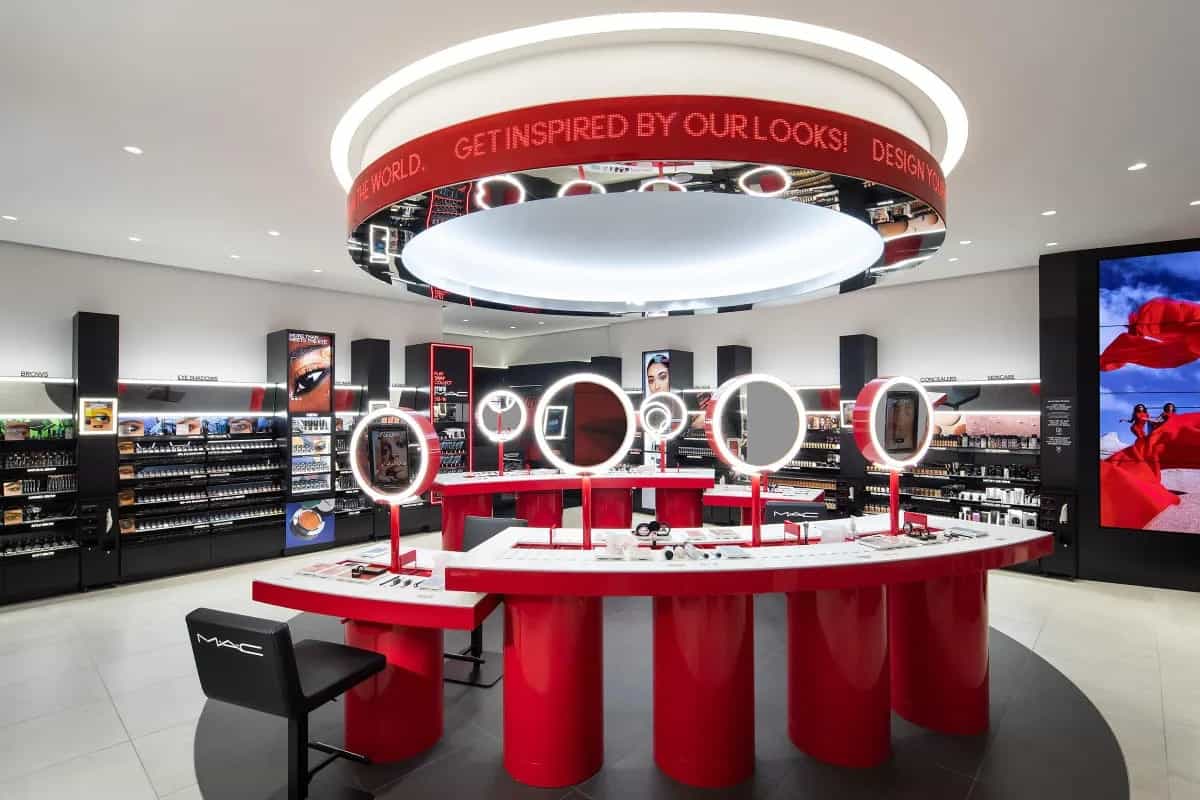 In collaboration with Valtech, MAC Cosmetics is offering its customers a unique augmented reality experience. Under the guise of a sleek, hyper-glamorous design, the Canadian brand has installed more than 20 interactive mirrors inside its shops so that customers can try on hundreds of new products without touching them, and in just a few seconds. All they have to do is select the products they want to try in the shop and position themselves in front of the mirror. If the result is satisfactory, the customer can save the look on their digital profile called MAC Pass and access it anytime, anywhere.
Following its launch, the brand reports that the MAC Pass has generated strong engagement from more than a third of the shop's customers. This is a very satisfying result for the brand, which will be building on it and developing other augmented reality tools in the near future.
Augmented reality feature on the NYX Professional Makeup website
In the same way as its main competitors, NYX Professional Makeup has developed a new augmented reality feature on its website and mobile application. Users can virtually try on the brand's make-up products using the camera on their device. They can test different makeup looks and share the results on social networks.
Augmented reality filters are also a big hit
Recently, Yves Saint Laurent called on our agency to create an augmented reality filter for her. The brand's aim was to promote the launch of a new range of lipsticks, Slim Velvet Radical, on Instagram. The purpose of the filter was to allow users to virtually try on the lipstick and see how it looked on them. 
This communication campaign was a great success with over 267,000 impressions on the filter and 15,200 shares. As a result, sales of Slim Velvet Radical lipstick increased the conversion rate by 27%. 
Other cosmetics brands have also used augmented reality filters to test their products and promote new ones.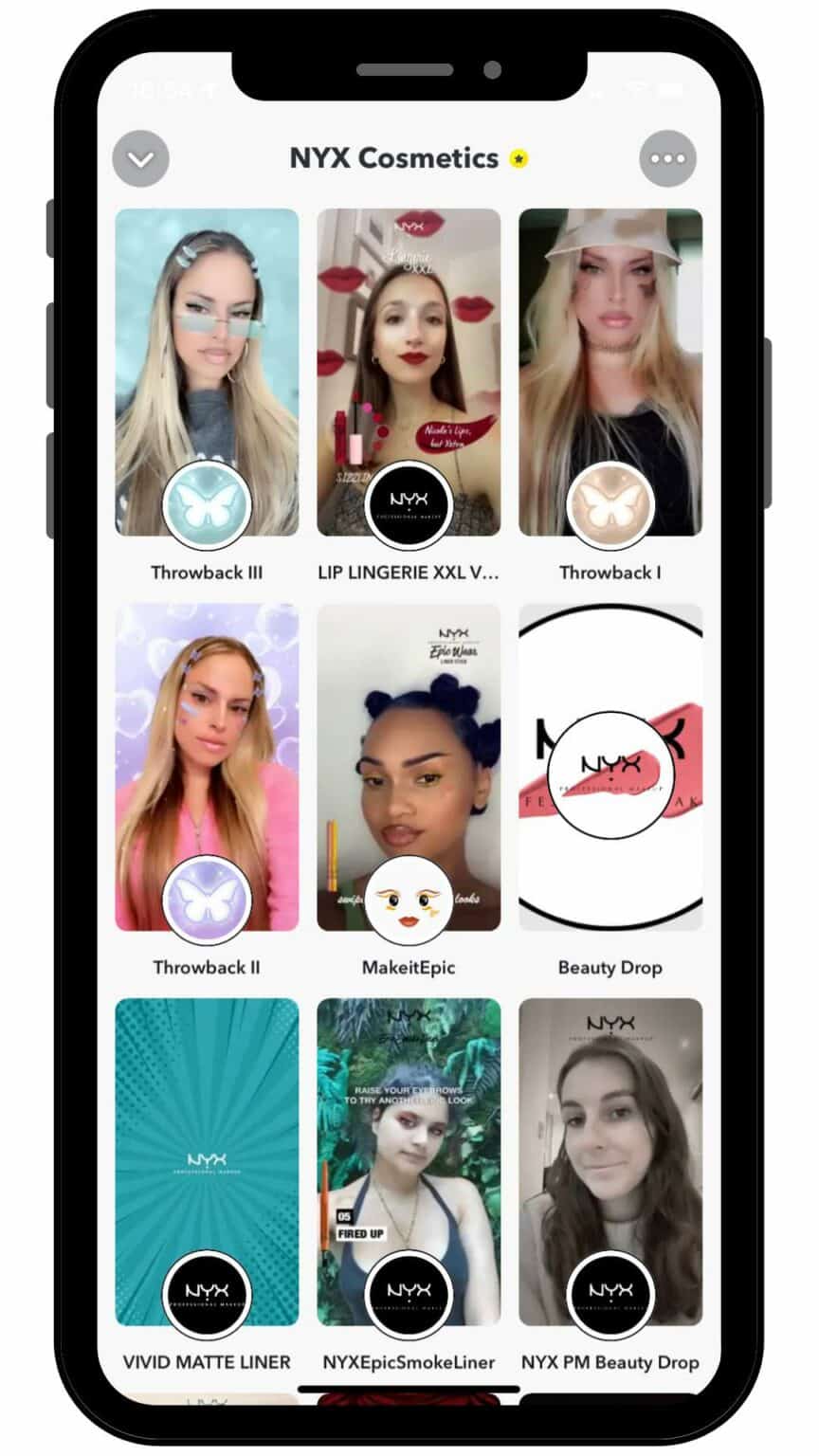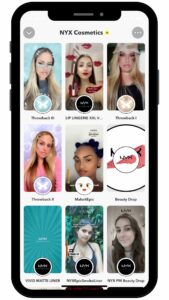 NYX Cosmetics augmented reality filters on Snapchat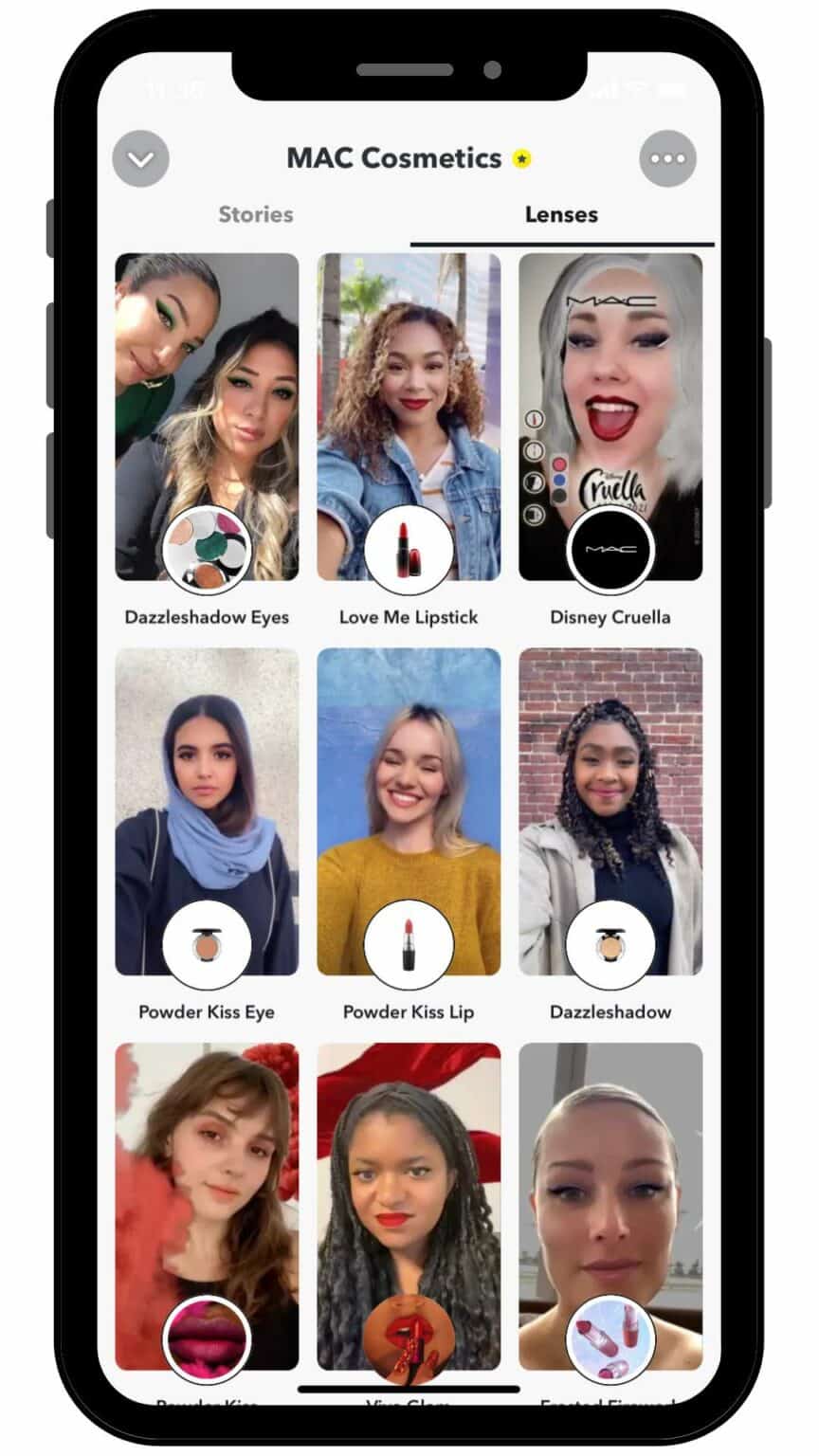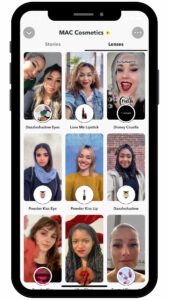 MAC Cosmetics augmented reality filters on Snapchat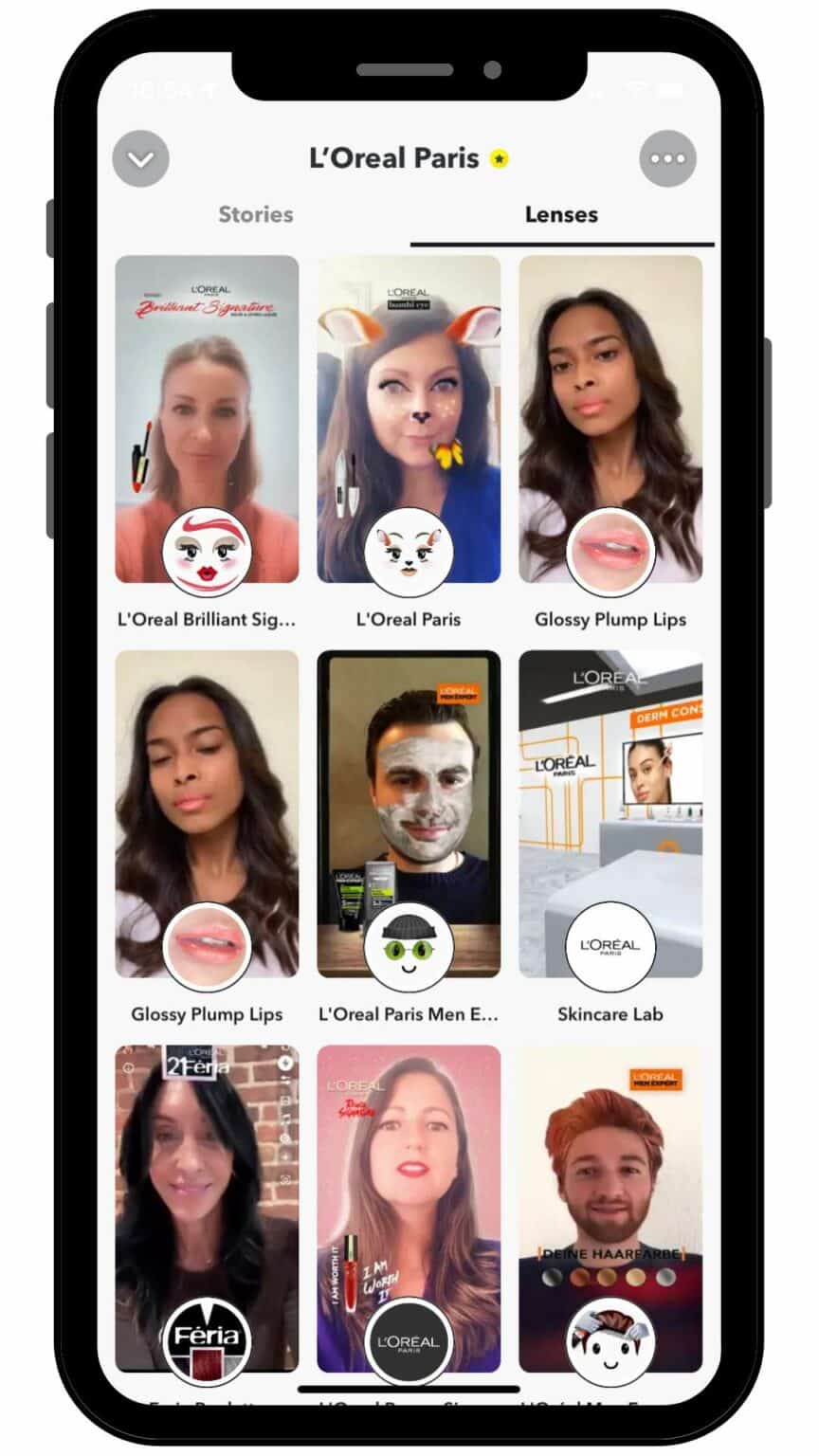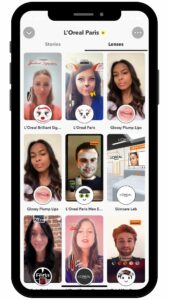 L'Oréal Paris augmented reality filters on Snapchat
On the whole, campaigns of this kind are very successful. For example, with its Snapchat filter Catalog-powered Shopping LensesMAC Cosmetics saw 1.3 million trials of its products across screens. Purchase intentions increased by 9 times and brand awareness by 2.4 times.
We will get back to you in few minutes ✔