CREATION OF INSTAGRAM FILTERS IN AUGMENTED REALITY
Develop activations and brand content with our Instagram filter agency/studio
THE ESSENTIAL PLATFORM FOR BRANDS
Instagram is one of the most used mobile applications on the planet. With over 1 billion monthly active users (MAU), more than 500 million stories posted per day. The platform has become indispensable for brand communication. The audience makes it possible to reach a large number of targets, but particularly 16-35 year olds.
Over 200 million Instagram users view branded content every day. The content published will be photos/videos published in the feed, in stories or in reels. But other content can be published on the platform, such as augmented reality content with the famous Instagram filters.
1 BILLION IMPRESSIONS OF OUR FILTERS
500 FILTERS AND EFFECTS CREATED FOR OUR CUSTOMERS
40 MILLION SHARES IN STORIES
Integrate 2D/3D elements on users' faces and add animations and interactions to make the filter go viral.
Modeling and texturing of your products in 3D in order to integrate them in augmented reality. We can add information or animations in AR.
Via image recognition, we can improve and animate your packaging. The instagram filter allows you to unlock the image tracker.
Integrate 2D/3D elements on users' faces and add animations and interactions to make the filter go viral.
to discover the content compared to traditional content
through 3D product visualization in augmented reality
on AR content on Instagram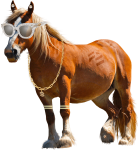 Use an Instagram filter for your brand content issues. The virality of the effects will allow you to get reputation and be regularly present on social networks.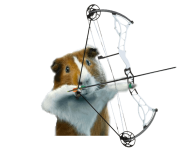 Augmented reality on Instagram is content you can use for specific activations. Setting a strategy for the launch of the filter provides important insights.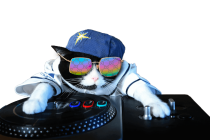 Integrate instagram filters to promote your events. Whether it's for on-site animation or to tease the big day, it's content that fits perfectly.

You can promote your events or your products with the Instagram filter, for example by making 3D product visualization in the environment of the future buyer

DEVELOP THE EMPLOYER BRAND
Develop your employer brand with the Instagram filter. It is a content that allows you to animate your teams around your company or even to have more notoriety to recruit certain profiles.
Our area of expertise includes all the expertise necessary to create an Instagram filter. We create 2D / 3D elements according to our clients' briefs, and we animate them in motion design. For the post AR part we use Adobe, Blender, Cinema 4D, After Effect. In order to import and animate the elements on the editing software of Facebook and Instagram. This software is Spark AR. The limits of the software are unlimited, as we can code directly within it.
The only technical limitations we may have will be on the size of the final file which is limited to 4MB.
INSTAGRAM FILTERS, A MUCH MORE SHARED FORMAT
Instagram filters are now the most widely used augmented reality effects. The platform has allowed brands to integrate augmented reality filters as so-called promotional content. It is a format that can be sponsored like any other type of content, but it is organically viral.
Users using the effects of the brands become ambassadors and influencers of the company on its own networks. (UGC)
Our agency works with brands to help them create augmented reality content, but in addition, we help them set up specific activations so that the effect has a greater reach on instagram.
We support our clients in the distribution of Instagram filters. Starting with a precise objective, we co-create a brief We work with our clients to ensure that the Instagram filter is in line with the content's mission. After production, we support our clients to ensure that the filter has the largest possible audience.
For example, we have implemented calls to action in QR code in shopping centres linked to Instagram filters to participate in competitions. We have also set up influence campaigns for certain projects or even strategies paid media.
INSTAGRAM
A BOON FOR BRANDS
This application is the 3rd most downloaded mobile app with an average time spent of 8.4 hours per month. An opportunity with a potential audience of 24 million users. 2 million advertisers have already adopted this policy, why not you?
- 90% of accounts follow at least one brand or company account
- ⅓ of the most viewed stories are from brands  
Allowing new items or brands to be discovered on Instagram for 83% of them.
ALL ABOUT CREATING INSTAGRAM FILTERS