Guiding you through Instagram Filter creation
Develop activations and your brand content with our Instagram Filter agency/studio
We Create your Augmented Reality Instagram Filters
With our agency Filter Maker, you can create your Instagram filter that reflects your brand. Our Instagram filter agency listens to you and guides you in creating your effect. Discover the process we put in place for our clients.
1 - Listening to your goals
We discuss with you to define your objectives and the briefs for the Instagram filter.
2 - Creation
We create the necessary assets and designs according to your objectives, expectations, and brand image.
3 - Publication
After your approval, we publish your filter on your Instagram account.
4 - Debrief
At the end of the campaign, we analyze the performance of the Instagram filter to offer you even more effective content.
We create powerful Instagram filters for the leading brands and agencies around the world. Experts are on hand to guide each customer and ensure the success of their communication objectives.
Instagram: the essential platform for brands
Instagram is one of the most used mobile applications on the planet. With over one billion monthly active users (MAU), and over 500 million stories posted per day. The platform has become essential for brand digital communication. The audience allows reaching a large number of targets, especially the 16-35 age group.
Over 200 million Instagram users view branded content every day. The content published will be photos/videos published in the "feed", in "stories" or in "reels". But other content can also be published on the platform, such as augmented reality marketing content, including the famous Instagram filter.
The popular Instagram filters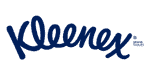 Integrate 2D/3D elements onto users' faces and add animations and interactions to make the filter go viral. Take users on a journey into the world of your brand.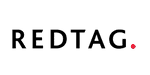 Thanks to an algorithm, filters can display an element in a completely random way. This Instagram filter allows you to offer increasingly original and engaging content.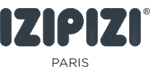 3D modeling and texturing of your products to integrate them in AR. We can add information or animations in AR. Try-on is a crucial lever for e-commerce.

Through image recognition, we can enhance and animate your packaging. The Instagram filter unlocks the image tracker that will transform the room's ambiance and bring it to life.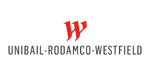 Offer your community fun and entertaining content through AR games! It's a great way to easily engage your followers and provide entertaining content.
A golden opportunity for brands!
Instagram is the third most downloaded mobile application in the world. The usage statistics are staggering, with users spending an average of 8.4 hours per month on the app.
Since 2015, Instagram has become indispensable for all digital marketers and community managers, regardless of their industry, whether B2B or B2C. their targets are present on the application. To know that 90% of instagram accounts follow at least one brand.
Instagram filters are becoming a differentiating element for a digital marketing strategy and it is still easy to stand out using this type of content. Instead of paying for ads on the platform, the filters allow you to capitalise on the brand community to promote its filter, this is called theUGC.
Our Instagram filter agency accompanies you in the production and distribution of your filter to ensure that it goes viral.
Use an Instagram filter for your brand content issues. The virality of the effects will allow you to develop your reputation and have a regular presence on platforms. Take users on a journey into the world of your brand.
Augmented reality on Instagram is a relevant content that you can use for specific activations. Establishing a digital strategy for the filter launch allows you to obtain important insights.
You can promote your products through Instagram filters, for example, by using 3D product visualization (try-on) in the buyer's environment to increase conversion rates.
Integrate Instagram filters to promote your events. Whether it's for on-site animation or to tease the big day, Insta effects are relevant levers for your content strategy.
As an Instagram filter agency, our expertise encompasses all the necessary skills to create an Instagram filter. We create 2D/3D elements based on our clients' briefs and animate them using motion design. For the post-AR part, we use Adobe, Blender, Cinema 4D, and After Effects software. To import and animate the elements, we utilize Facebook and Instagram's editing software. This software is called Meta Spark AR. The limits of the software are boundless as we can code directly within it.
The only technical limits we may encounter are the size of the final file, which is limited to 4MB.
Instagram Filters: A Much More Shared Format
Instagram filters are now the most widely used augmented reality effects. The platform has allowed brands to integrate augmented reality filters as promotional content. It is a format that can be sponsored like any other type of content, but it is organically viral.
Social media users who use brand effects become brand ambassadors and advocates for the company on their own networks. (UGC) Thus, filters can be a powerful tool for customer loyalty.
Our Instagram filter agency works with brands to help them create augmented reality content, but we also work with them to set up specific activations so that the effect has a real impact. greater reach on Instagram.
We support our clients in the distribution of Instagram filters. Starting from specific objectives, we co-create a brief with our clients to ensure that the Instagram filter aligns with their digital communication strategy. Following the production phase, we accompany our clients to ensure that the filter reaches the widest possible audience.
For example, we have implemented calls to action using QR codes in shopping malls linked to Instagram filters for participating in contests. We have also executed influencer campaigns for specific projects and implemented paid media strategies.
More time on the platform
Interaction with your content
Why choose an agency to create your Instagram filter?
An Instagram filter undeniably brings notoriety to the account that publishes it. Now, the expertise of an Instagram filter agency is becoming important for imagining the mechanics of Instagram filters. It's not enough to publish a filter on a brand's Instagram account for the effect to go viral. There are various relevant activations for promoting and amplifying the visibility of your Instagram filter, and it's the role of an agency to support brands so that the effect meets the client's objectives as closely as possible, whether that's impressions, usage, conversion, etc.
In addition, the production of the Instagram filter requires many technical skills. First of all, the creatively to create 2D and 3D assets. We also use augmented reality software to integrate assets, animate them and create interactions with reality. In the case of Instagram filters, they are created on Spark AR, which is an augmented reality platform. It is therefore preferable to delegate the creation of your Instagram filter to an agency, as this requires a wide range of expertise that is not usually found in more traditional agencies.
At Filter Maker, we work with 75% of our clients on a long-term basis. It is rare for our agency to produce just a single augmented reality effect. This demonstrates the relevance of our expertise in creating Instagram filters.
We also provide regular reporting on the statistics of the Instagram filters we produce. Our agency supports all our clients in understanding and interpreting these statistics based on their objectives and business model.
How to choose an agency to create your Instagram filter?
To select an agency to create your Instagram filter, you need to consider various parameters:
Budget of the operation: Some Instagram filter agencies do not work under a specific budget. This is often due to their internal overhead costs, such as the teams producing the filters (developers, 3D modelers, etc.), office space, etc.
The agency's portfolio: Depending on the complexity of the Instagram filter, some agencies will have more experience in filter production. If the filter is technically complex or needs to support an ambitious communication campaign, it is best to turn to an experienced agency. At Filter Maker, that's our case. We are the number one agency in Instagram filter creation and have collaborated with the world's biggest brands. You can find some of our references in our portfolio.
The technical expertise of the Instagram filter agency: Most traditional agencies outsource the creation and production of filters to agencies like ours because they don't have the technical expertise in-house to create filters. Our agency works with the biggest brands directly, as well as with the biggest international agencies.