Snapchat Filters / Lenses: Definition and Explanation
What is a Snapchat filter/lens? Definition?
A Snapchat filter, also known as Lens, is content that allows you to integrate 2D and 3D elements into your environment using augmented reality. This content is added to your camera in the Snapchat app when you want to take a photo or video. Snapchat lenses can be used for stories or to send to followers.
The augmented reality is a new technology that allows virtual elements to be integrated into the real world through different media. For Snapchat lenses, this is possible thanks to the Snapchat mobile application, which has developed many augmented reality features.
Where to find Snapchat Filters? Search?
There are millions of filters on Snapchat and sometimes it's hard to find a specific filter or discover filters you might like. That's why Snapchat has made it easy to find Snapchat filters all over their app. Here are 5 ways to find them!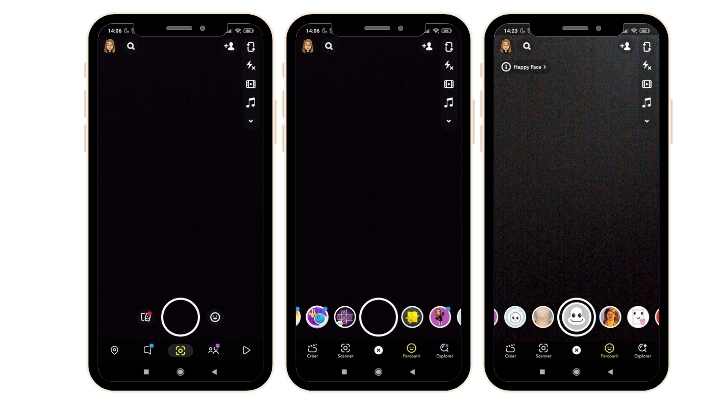 1. Browse Snapchat filters
The easiest way to find Snapchat filters is to go directly to the camera in the application. The little icon that is positioned to the right of the button to take a snap represents the effects.
By clicking on it, several new sponsored and unsponsored effects appear on the right and on the left, you can find the connected AR games offered by Snapchat.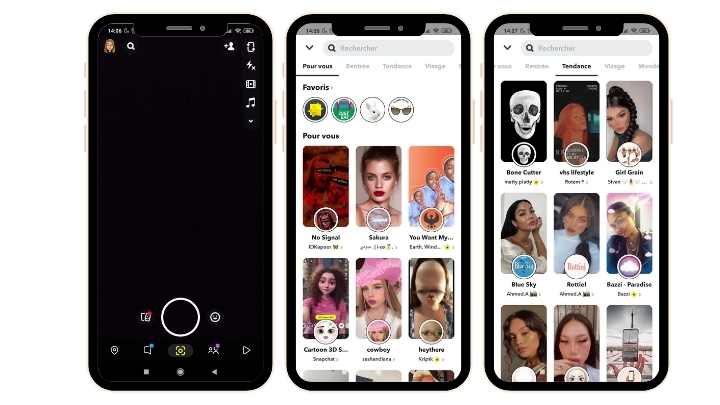 2. Explore Snapchat filters
If you can't find a filter that suits your needs in the "Browse" option, there is the Lenses gallery where all available and old effects are listed. It is the little button next to "Browse" that gives access to this library. Clicking on this button will take you to a home page with your filters that you have put in the favourites and "For You" filters.
There are several choices. You can browse through the existing themes of similar Snapchat filters or type a keyword into the search bar if you have a specific idea of what you want.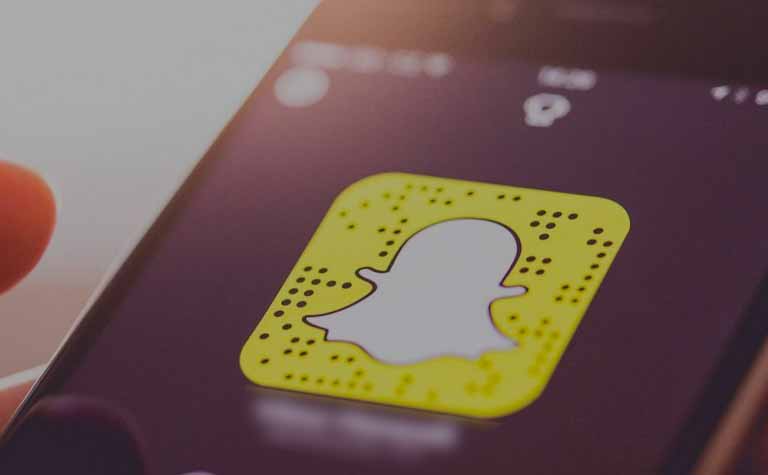 3. Find Snapchat lenses using a Snapcode
Snapchat has created a very simple way to share a filter without having to remember the name or the creator. Indeed, there are some kind of QR codes that, when you scan it from the Snapchat application, will directly activate the filter in question. Snapcodes look like a yellow square with the visual of the filter inside.
To scan them, simply long-press the screen when viewing the snapcode on the Snapchat camera. When the app detects the code, the filter will start automatically.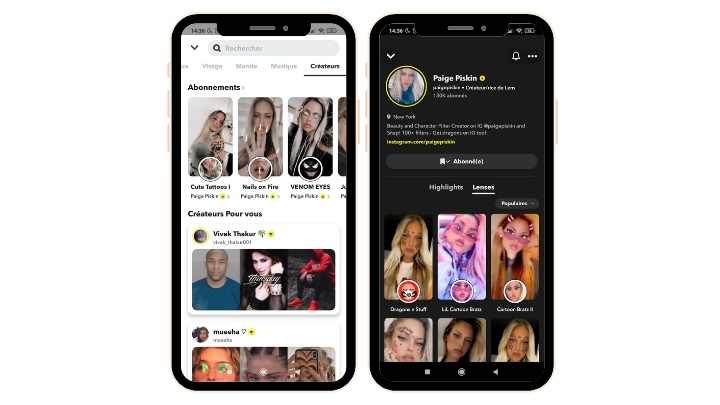 4. Follow creators you like
The other way to find Snapchat filters is to subscribe to creators that interest you. To do this, when you are in the "Explore" option, you can find filter creators and subscribe to them to receive notifications when they release new lenses.
If you know a creator, you can search for their name directly in the search bar and subscribe to them.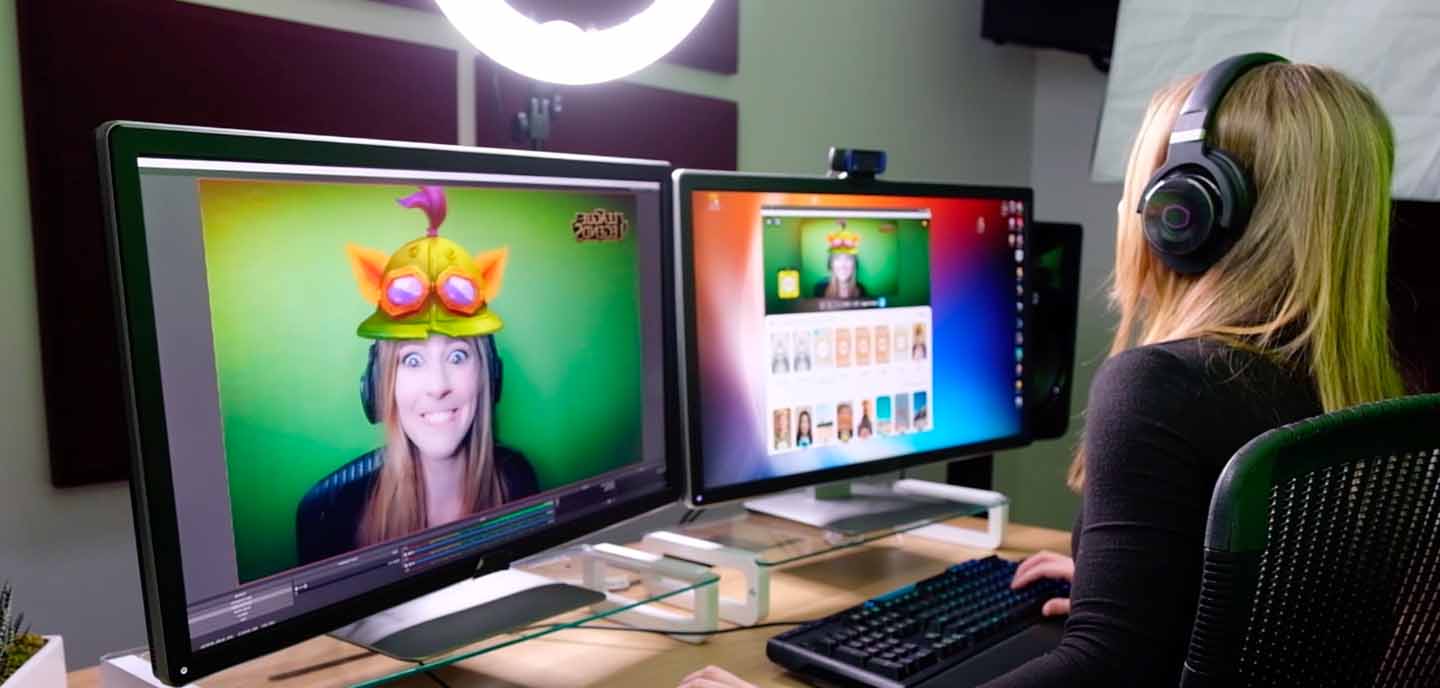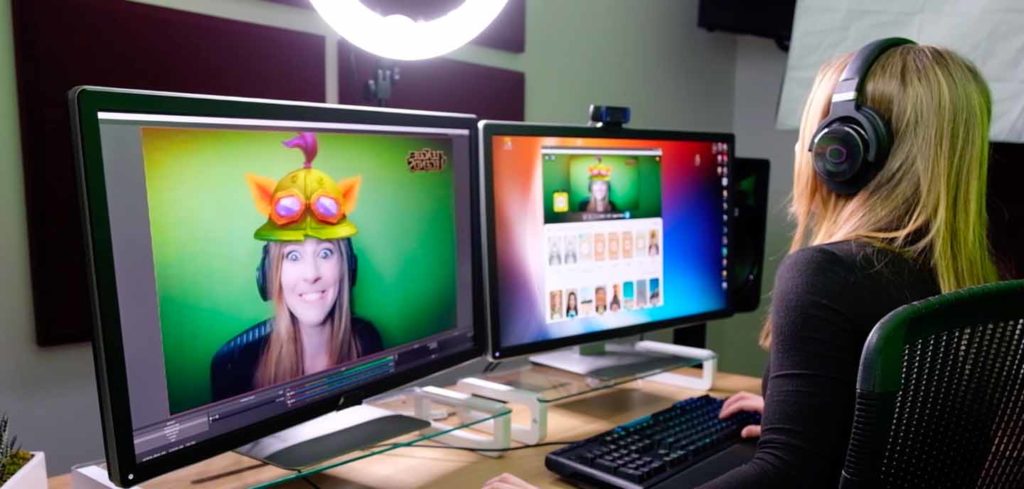 Snapcamera is Snapchat's software for integrating filters on your camera to animate your video conferences or online streaming. You need to download the free Snapcamera software and connect your webcam to it. After that, you will find all the Snapchat filters available for the webcam. To learn more, here is an article explaining how to link Snapcam to a webcam.
Why are Snap effects an advantage for brands? Benefits?
Snapchat has made a strong commitment to augmented reality and is the social network with the greatest improvement in the use of AR. 70% of snaps sent include the use of a Snapchat filter. This is a good way for brands to increase their visibility on this social network by offering content that boosts UGC.
Why use our agency specialised in Snapchat filters?
Our agency specializes in the creation of Snapchat Lens, accompanying you from start to finish in your wildest projects! Expertise Our team's expertise and project management ensure that we deliver quality projects that meet your requirements. With more than 700 filters made Since the creation of Filter Maker, Snapchat filters are no longer a secret for our developers.
We'll get back to you in a few minutes ✔
Promote your Snapchat filter? How?
Snapchat is the social network with the most Snap filter choices. To stand out and ensure a good performance of your Lens, you need to plan a strategy to promote your Snapchat filter. There are two ways to do this: organic or paid.
Promote your filter organically
Create a social media calendar around your Snapchat effect campaign (publishing different content on different social networks)

Create a contest where participants have to share a story in which the filter is used

Put the lens Snap code on in-store posters or flyers to reach a wider audience
Promote your lens in a paid way
Create an influencer campaign to communicate your effect

Sponsor your lens to make it more visible
Insights for Snapchat filters? Commitment?
To know the performance of your effect, Snapchat provides many KPIs.
Plays :

Number of times your Lens has been activated on the Snap camera

Total Views :

Total number of times your filter has been seen by Snap direct, Story, and the preview in the effect gallery.

Total Shares :

Number of shares of your lens

Total Favourites :

Total number of people who have the lens in their favour

Session per UU :

Average number of unique uses of your Lens 

Play time per session :

Average time spent using the filter per session in Snapchat. 

Play time per UU :

Average time a single user plays with the filter in Snapchat.

DAU / WAU :

The proportion of weekly active users who use your lens within one day.

DAU / MAU :

The proportion of monthly active users who use your Lens within one day.
This data is based on the information recorded when the Instagram and Facebook account was created.
Audience Insights are based on user information when they create an account on Snapchat.
Demographics: Age and gender of the audience reached
Top countries
Top of interest: top categories of the interests of the audience reached.