Develop activations and brand content with our Agency of Snapchat Filter



WE CREATE YOUR SNAPCHAT FILTER
With our agency Filter Maker you can create your own custom-made Snapchat filter in the image of your brand. Our agency will assist you in the creation of your Lens. Fill in the form below so we can contact you.
We will contact you to find an idea that meets your objectives and requirements.
We create the necessary designs and assets (2D & 3D) for you.
We develop your filter according to the agreed specifications.
Once the filter is developed, we import it into Snapchat.
THE APP FOR COMMUNICATING WITH MILLENNIALS
Snapchat has become one of the most used applications in the world. In France alone, nearly 22 million users use Snapchat every month (MAU). The target group most present on Snapchat is quite young, what we call today the millennials. Nearly 48 % of the users of the mobile application, have between 13 and 24 years.
Some Snapchat audiences are even exclusive to the application, i.e. they are not present on other social networks. The average usage (recurrence) of Snapchat is extremely high on DAU is on average 30 openings. Brands have established themselves on the application and especially on the "lens" (filters / effects) where the moderation policy is simpler than on Facebook and have a greater virality than on all social networks.
OFFICIAL SNAPCHAT PARTNER
Filter Maker is part of the Snap Lens Network of agencies around the world. This network allows companies wanting to create advertising campaigns to contact expert agencies. By being a member of this group, we meet the skills required by Snapchat to create immersive experiences (Snapchat Lens, Immersive Experience Campaign...).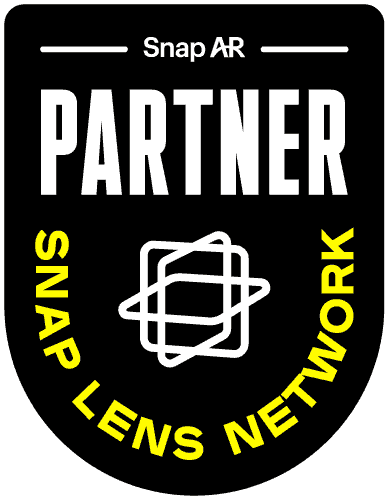 1 BILLION IMPRESSIONS ON OUR FILTERS
500 FILTERS AND EFFECTS CREATED FOR OUR CUSTOMERS
40 MILLION SHARES IN STORIES
Integrate 2D/3D elements on users' faces and add animations and interactions to make a Snapchat filter viral.
We model and texture your products in 3D in order to integrate them in augmented reality. We can add information or animations in AR.
Via image recognition, we can enhance and animate your packaging. The Snap filter allows you to unlock the image recognition.
We can integrate AR games on a Snapchat lens. Interactions will take place with head movements, mouth movements, eyes etc.
Snapchat use filters every day 
of Snap filters are viewed and sent every day
on Snapchat influence users' purchase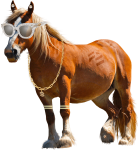 Use a Snapchat filter for your brand content issues. The virality of the effects will allow you to get reputation and be regularly present on social networks.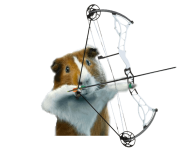 Augmented reality on Snapchat is content you can use for specific activations. Strategising the launch of the filter provides important insights.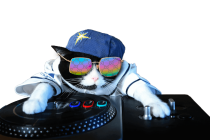 Integrate Snapchat filters to promote your events. Whether it's for on-site animation or to tease the day, it's content that fits perfectly.

You can promote your events or products with Snapchat Lens, for example by making 3D product visualization in the environment of the future buyer

DEVELOP THE EMPLOYER BRAND
Develop your employer brand with the Snapchat filter. It is a content that allows you to animate your teams around your company or even to have more notoriety to recruit certain profiles.
SNAPCHAT FILTER, SNAP CAMERA...
We design Snapchat filters in-house from A to Z. From the creation and modelling of 2D or 3D elements to the implementation and animation in Snapchat's AR software, Lens Studio. The effects on Snapchat allow targeting a fairly young population, but also take advantage of one of the best AR algorithms.
From now on, thanks to the Snap Camera, available on PC and Mac, we can create augmented reality experiences on the computer. To animate your shop window or to animate your video conferences.
We accompany our clients before the Snapchat filter is delivered to propose content that meets the brand's objectives. Afterwards, we also assist our clients in the Lens Snapchat broadcast.
COMMUNICATE WITH THE NEW GENERATION
Snapchat, the application created in 2011, allows users to send messages, photos and videos that disappear instantly (story). Later on, Snapchat teams added a filter feature allowing users to send photos and videos in augmented reality. Snapchat's target audience is quite young: 13-24 years old, Snapchat filters are often fun animations.
Lens Studio (the creation software) allows anyone to create their own effects. Brands have seized on this phenomenon to communicate with this target. The reach of the effects is often exponential.
The AR features of Snapchat filters are now very mature. Some features are even only available on the platform.
In addition to the Face Tracker, Snapchat's algorithms allow for Hand Tracker (hand tracking), Foot tracker ( foot tracking ) to do shoe fitting for example. In addition, some features allow for the recognition of dogs for example.
Our agency will help you create your effects on Lens Studio (Snapchat filter creation software) no matter how complex.
SNAPCHAT
THE NUMBER ONE MESSAGING SERVICE FOR YOUNG PEOPLE
In France, 16 million users are on the application daily.
Among 11-24 year olds, the little yellow ghost is the most used messaging network for communication.
Being present on this application is important, as many people only use this social network: 
- 86% do not have Twitter
- 53% are not on Facebook 
- 38% do not have a parallel Instagram account
A popular network that expects to have more than 356 million users in the next two years worldwide. 
ALL ABOUT CREATING A SNAPCHAT FILTER
WHY USE AN AGENCY TO CREATE YOUR SNAPCHAT FILTER?
Snapchat filters have become very important content for brands. They allow to reaching out to a younger target group which consumes a lot of filters. 
However, many brands have already positioned themselves on it and it is no longer enough to publish a filter to see it go viral. This is why going through an agency specialised in Snapchat filters has become mandatory for benefit from their advice and expertise. 
On top of that, there are various activations that correspond to different objectives that a brand would like to achieve. That's why a Snapchat filter agency will be able to accompany and guide you to achieve different numbers of impressions, captures and shares depending on your goals. 
In addition, creating a Snapchat filter requires some knowledge of augmented reality and specialised software. Indeed, some filters are quite complex and also require a lot of work upstream to create the 2D and 3D assets as well as the animations and the filter sequence. This is why a more traditional agency could be limited in its Snapchat filter creations. 
Finally, using a Snapchat filter agency allows you to keep in touch with her throughout the project and afterwards the publication of your filter. 
At Filter Maker we send for example a regular reporting with all statistics on the impact of your Snapchat filter. With this we accompany you on the understanding of this datas by linking them to your primary objective. 
At Filter Maker we work with 75 % of our customers over the long term. It is rare for our agency to produce only one augmented reality effect for a brand. This proves the relevance of our expertise to create Snapchat filters.
HOW TO CHOOSE YOUR AGENCY TO CREATE YOUR SNAPCHAT FILTER?
Every Snapchat filter agency is different. Indeed, each one offers a different expertise and here are some criteria to consider when choosing:
The budget released for the Snapchat filter: some agencies are not willing to work on projects if the budget is too small due to internal and salary costs.
The agency's portfolio : Some filters require specific skills depending on the complexity of the filter. It is sometimes better to look at the filters already created by an agency to be sure that the agency will be able to create the Snapchat filter efficiently and to make a qualitative project that matches the specifications. 
At Filter Maker this is our case, we are an agency specialised in the creation of Snapchat filters and we have collaborated with the biggest brands in the world. You can find some of our references on our portfolio. 
Technical experience : Most often, traditional agencies outsource the creation of Snapchat filters because their teams are not made up of Snapchat filter experts. So our agency works with the biggest brands directly, but also with agencies for specific campaigns.