ONLINE STREAM AND VISIOS :

CREATION OF EFFECT AR

We create your filters and effects in augmented reality for your video conferences and online streams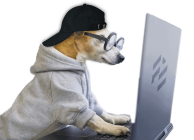 Integrate augmented reality for internal or external communication.
Available on all video conferencing platforms such as Zoom, Hangout, Teams or Skype.

Boost your online stream by adding fantasy to your live shows. Available on all online streaming platforms to give an immersive experience.
Integrate augmented reality for internal or external communication.
Integrating augmented reality filters into your video conferences has two purposes: 
Provide your sales staff with a immersive sales support
       (stand out from your competitors!)
Integrate AR content for your employer brand
These augmented reality filters are available on all video conferencing tools and make the meeting more immersive. This integration is possible thanks to a free and easy-to-use software that can be downloaded on Mac OS and Windows. 
EMPLOYER BRANDING IN THE FOREGROUND
Thanks to our agency specialising in the creation and distribution of augmented reality content, we can integrate any augmented reality content into your videoconferences. 
Take advantage of this content to animate your meetings, it will allow your employees to interact with each other in a fun way. We notice an increase of 20% in the workshops offered by the brand internally. 
It's also interesting for sales people. It allows them to display products in 3D via augmented reality.  
© : Youtube :Kevin Stratvert
Embed augmented reality content on Twitch and Discord
Online streams have become one of the most watched contents on the internet. Thousands of people are getting into online streaming and it's hard to make a place for yourself. Integrating augmented reality content can help you to :
Offer unique content and stand out from the crowd
Give an image that matches you and is easy to recognise
Thanks to augmented reality, you will be able to boost your online stream and increase your retention rate. These augmented reality filters are available on the largest streaming platform, Twitch, but also on Facebook Live and Youtube live.  
© : Youtube :Kevin Stratvert
BEST BOOST FOR VIDEO GAME STUDIOS
Filter Maker supports video game studios and entertainment companies in providing streamers with augmented reality content related to the theme of their offering. 
For example, it is possible to transform the head of the streamer by a video game character. 
The reach of platforms such as Twitch or Discord is almost as great as the reach of the important than on TV channels. This content can be pushed via influence (to reach big streamers) or via UGC to reach all users.
1 BILLION IMPRESSIONS ON OUR FILTERS
500 FILTERS AND EFFECTS CREATED FOR OUR CUSTOMERS
40 MILLION SHARES IN STORIES
ALL ABOUT AR EFFECTS FOR ONLINE VISIOS OR STREAMS