We accompany you in the creation of filters on TikTok
Develop activations and your brand content with our TikTok Filter agency/studio
We Create your Augmented Reality TikTok Filters
With our agency Filter Maker you can create a TikTok filter in the image of your brand. Our agency listens to you and accompanies you in the realization of your effect. Discover the process we put in place for our clients.
1 - Listening to your goals
We discuss with you to define your goals and the TikTok filter briefs.
2 - Creation
We create the necessary assets and designs according to your goals, brand image, and marketing strategy.
3 - Publication
After your approval, we publish your filter on your TikTok account.
4 - Debrief
At the end of the campaign, we analyze the performance of the TikTok filter to offer you even more effective content.
We create high-performing Instagram filters for
the biggest brands and agencies around the world.
Our team of experts accompanies each client to provide guidance and ensure the success of their desired communication objectives.
TikTok: the unique platform for brands.
TikTok is one of the most widely used social media platforms worldwide, with over 600 million monthly active users. It is the most downloaded app in the world, and 41% of users are between 16 and 24 years old.
The goal of this application is to create short videos, and TikTok does not want to limit the ideas of creators. This allows brands to create content that reflects their image on the most popular social network among young people.
This app is the 2nd most downloaded mobile app in the world with an average time spent of 17 hours per month. That's twice the time spent on Instagram and Snapchat. An opportunity that provides a potential audience of 15 million users.
25 million businesses have already embraced TikTok, why not you?
90% of users visit TikTok more than once a day.
83% of users state that TikTok played a role in their purchasing decision.
...Allowing them to discover new products or brands on TikTok for 67% of them.
The possibilities TikTok filter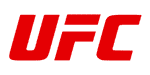 Offer interactive content through face animation (2D and 3D elements). Add animations that will make your filter go viral. Take users on a journey in your world.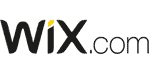 Thanks to the algorithm, TikTok filters can display an element in a completely random way. This TikTok filter allows for even more original and engaging content.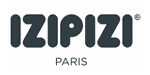 3D modeling and texturing of your products to integrate them in AR. We can add information or animations in AR. Try-on is a crucial lever for e-commerce.

Through image recognition, we can enhance and animate your packaging. These TikTok filters allow unlocking the image tracker that will transform the ambiance of the room and animate it.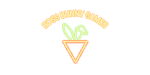 Offer your community fun and entertaining content with AR games! It's a great way to engage your followers easily and provide original content.
TikTok filters: a powerful lever for brands.
Get closer to your community
TikTok offers user-generated content that can be humorous, creative, artistic, or informative. The open access to the TikTok filter creation software allows brands to provide resources to users to enhance the quality of content. By creating an original TikTok filter, you can share your universe with users.
Increase the visibility of your brand
With over 1 billion users and creators per month on TikTok, don't miss your chance! Offering a branded TikTok filter that reflects your image helps increase your visibility through the viral nature of content on the social platform. TikTok's algorithm provides an opportunity for any account, which is a great advantage for brands!
Creating a TikTok filter allows you to offer an original branded content that creators can easily use and distribute on TikTok.
Offer interactive digital content
TikTok brings together a highly engaged and active community on the social network. It's a place where brands can easily communicate with their followers. A TikTok filter helps increase interaction with your community by launching a trend or hashtag, for example, through your effect.
A user will spend 5 times more time engaging with augmented reality content than with traditional content or advertisements.
More time on the platform
Interaction with your content
Use a TikTok filter for your brand content objectives. The virality of the effects will help you gain visibility and maintain a regular presence on social media. Invite users to embark on a journey into your brand's world and thereby foster loyalty within your community by creating content that resonates with your target audience.
Augmented reality on TikTok is a content format that you can utilize for specific activations that users are enthusiastic about. Developing a strategy for filter launch enables you to gain valuable insights. Furthermore, incorporating a TikTok filter into your communication strategy ensures a good return on investment.
You can promote your products through TikTok filters, for example, by offering 3D product visualization (try-on) in the future buyer's environment. This enhances the user experience and optimizes your e-reputation through a digital strategy that differs from traditional marketing.
Create a TikTok filter to promote your events. Whether it's for on-site entertainment or to build anticipation for the big day, it's a content format that fits perfectly with various event activities. Participants can share stories with the TikTok effect you've created.
Why go through an agency to create a TikTok filter?
A TikTok filter is a significant lever to boost brand presence on the social network. Engaging with a specialized TikTok filter agency is crucial to help you create a project that works. Not all filters are meant to go viral on TikTok, so it's important to think about a relevant activation and a filter style that aligns with your goals to ensure its virality. The role of the agency is to guide brands throughout this process.
Moreover, the production of a TikTok filter requires the use of specific software and various technical skills. First, it's necessary to create the 2D and 3D assets to integrate them into the software for animation and interaction. The TikTok filter creation software, Effect House, is an augmented reality tool that requires a significant amount of practice to achieve desired effects. That's why it can be challenging to undertake this project internally as the individuals responsible for the creation would spend too much time on it.
At Filter Maker, we collaborate with 75% of our clients in the long term. It's very rare for us to produce just one filter for our clients, which demonstrates the relevance of our expertise in creating TikTok filters.
Lastly, we systematically offer regular reporting on the performance of your TikTok filters to support you in understanding and analyzing these statistics.
How to choose an agency to create your TikTok filter?
When choosing an agency to create a TikTok filter, it's important to consider several criteria:
Your project budget: Depending on internal costs, team size, and facilities, some agencies may not work below a certain budget.
The agency's portfolio: Depending on the complexity of the TikTok filter you want to create, some agencies will have more experience and expertise. If the filter requires specific technical skills or if your marketing campaign is ambitious, it is advisable to choose an experienced agency. This is the case with Filter Maker, as we are the leading agency in TikTok filter creation and collaborate with major international brands.

Technical expertise: Many traditional agencies outsource the creation of filters to agencies like ours. They usually lack the in-house expertise or time for it. That's why we work directly with major brands and also collaborate with large agencies.