Amazon offers a try-on feature to try on shoes in augmented reality
In an attempt to attract sneakerheads, Amazon is launching a new feature called "Virtual Try-On for Shoes" which will allow users to try on pairs of shoes in augmented reality.
Better chances of conversion for brands on Amazon
The try-on is characterised by 3D product try-on from a smartphone using augmented reality. Amazon is not the first to offer such a feature, however, as it is the first to offer a 3D product, Snapchat has been offering this for some time. 
Virtual Try-On for Shoes is currently only available in the US and Canada directly on the Amazon IOS app. It offers thousands of sneakers from well-known brands such as New Balance, Adidas, Reebok, Puma and Lacoste. This virtual fitting allows brands to offer a different type of product catalogue and thus a qualitative immersive experience that greatly increases the conversion rate. Indeed, in addition to offering a unique experience, the try-on makes it easier to convince consumers. Indeed, the user will be able to try on the pair of shoes and look at the details and colours offered by the brand.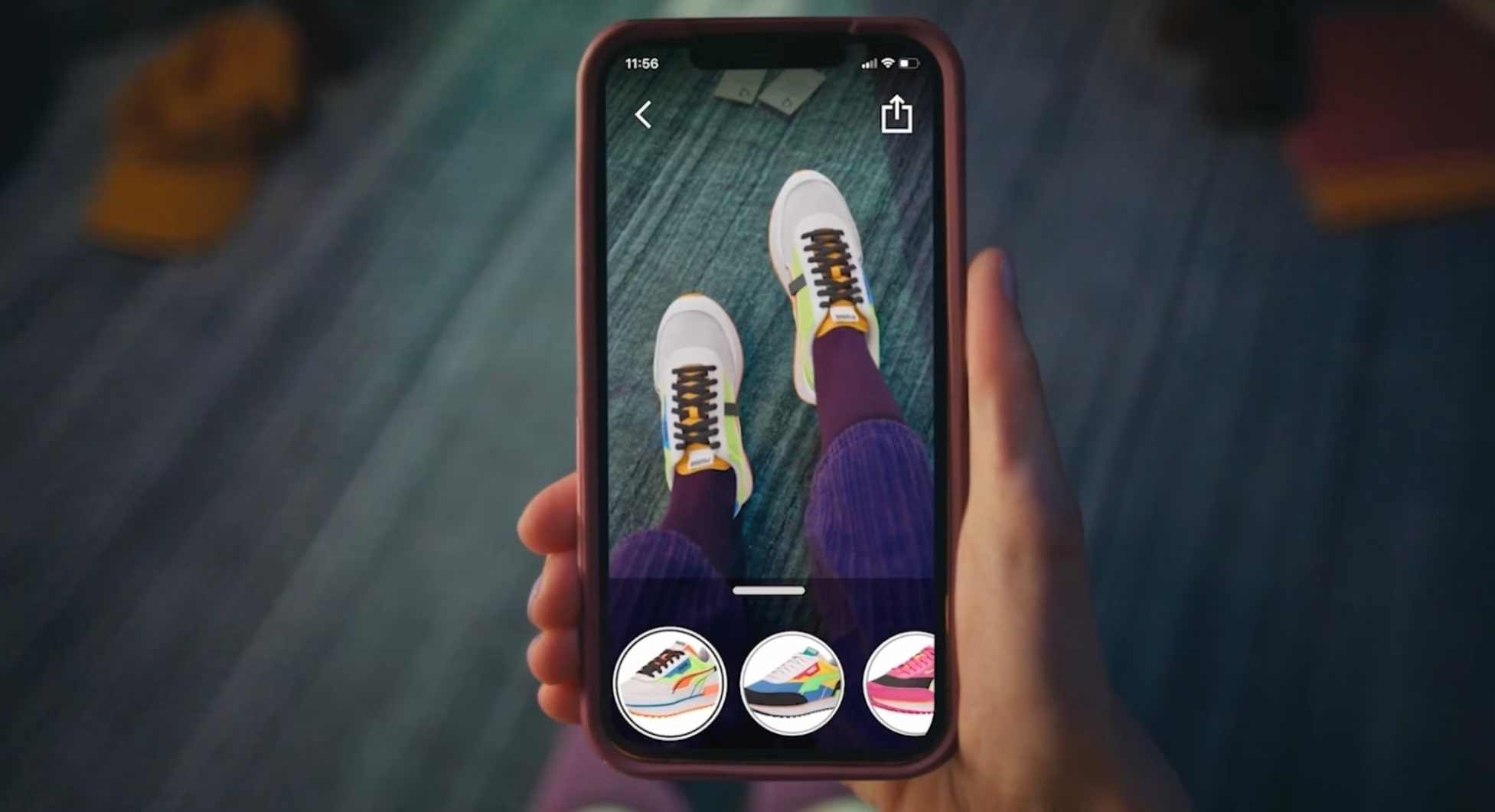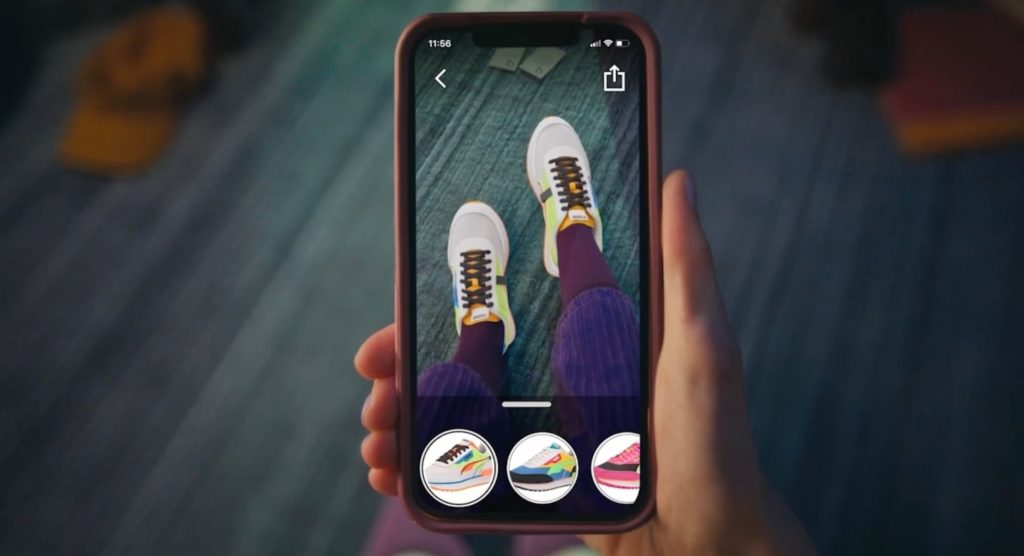 A simplified and quick purchase path
Virtual Try-On for Shoes Amazon's new online store allows consumers to simplify the buying process on the marketplace. Indeed, one of the first obstacles to buying on the Internet is the impossibility of trying or touching a product before buying. Thus, they may give up before payment for fear of making a mistake or regretting their order. Thanks to this feature, users will be able to (virtually) try on the shoes and see for themselves if the pair of shoes suits them. When trying on the shoes, consumers will be able to see several different colours, save a screenshot and share it.
" Amazon Fashion's goal is to create innovative experiences that make online fashion shopping easier and more enjoyable for customers" Muge Erdirik Dogan, president of Amazon Fashion, said in a statement.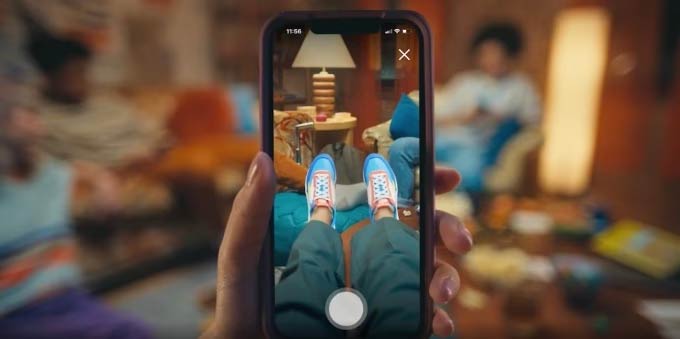 Amazon is one step behind on try-on
Although Amazon is the first marketplace to offer a try-on for shoes, it is not the first to offer this feature. In fact, it is on the side of social networks that this technology is most used. Initially, augmented reality was seen as a gimmick or a new way to have fun. But the forerunner, Snapchat, was quick to see the potential of this technology for brands. The little yellow ghost allows users to try on make-up, glasses, accessories and shoes directly on the app. In addition to this, a catalogue is offered by brand and consumers can try on multiple products from a certain brand without leaving the try-on filter. Snapchat has claimed that more than 250 million users have shown interest in this feature and have already tried on products on the app.
Pinterest has also been offering its try-on for make-up and furniture for a year and does not intend to stop on these two categories. This has allowed brands to establish themselves massively on this social network, which was losing popularity for companies, knowing that the business model was based on revenue from advertisements.

For the moment, Amazon's competitors have not yet launched into augmented reality. Indeed, Walmart only offers product try-ons on an avatar modulated by the measurements that the user has entered. Although this feature is very qualitative, it cannot compete with the augmented reality try-on.
The try-on is an important feature for brands. Don't miss this opportunity to boost your conversion rate! Contact one of our experts to create your try-on on social networks!