Phygital: developing complementary retail strategies
A study conducted by Meta in June 2021 announces that 75 % of business leaders wish to implement augmented reality and virtual reality systems in their business strategy by 2023. Indeed, the digital revolution and transition as well as the arrival of new technologies (NFT metavers, web 3.0...) are turning retailers' strategies upside down. Phygital appears as the ideal and most complete strategy for brands.
AR and phygital: a magical immersive experience
Retail has been one of the areas most affected and has had to transform itself along with technological developments. Hybrid models combining physical and digital have developed one after the other. Decoration, fashion, make-up... There are many things that can be implemented in multiple sectors of activity. Providing an immersive experience so that users can project themselves has become an important factor for internet users, and even key to making a purchase.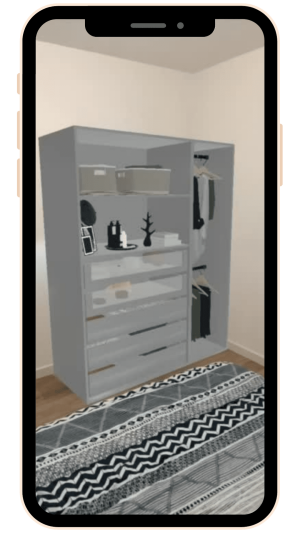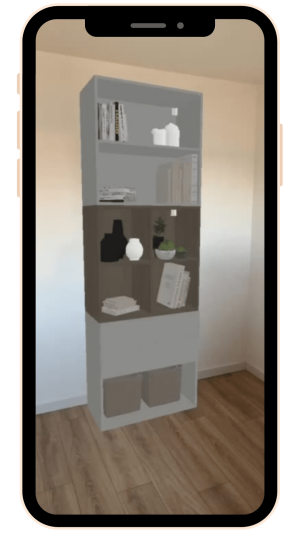 Augmented reality is the ideal tool to achieve this. Internet users can simply take their smartphone without even leaving their home and visualise the products they want. AR can be used in different ways depending on the product and the needs of the users: 3D visualisation, try-on, immersive packaging, augmented reality games.... Many things can be put in place to seduce web users. These filters on social networks are particularly popular for their entertainment and convenience. By combining the virtual and the physical, companies are offering complete omnichannel experiences. For example, it is possible to try on the lipstick of one's dreams thanks to augmented reality and then go to the shop to buy it in real life if the users wish.
This is notably what the main players in the cosmetics sector, such as L'Oréal, have put in place. These phygital practices were amplified during the confinement and have since become part of consumer habits. The company Castorama has also used augmented reality. Very useful, the filters put online on social networks make it possible to project furniture, position them in one's interior or exterior and see the final result. This content is a success since there were 2.5 times more purchases and more memorable 40 % ads. This type of content appears to be a real help in the decision making process, while accompanying Internet users in their purchasing process.
The metaverse: the emergence of new virtual worlds
The metaverse allows users to travel in shared virtual worlds in which they can roam and exchange freely. To move within the metaverse, Internet users use their avatars. Thus, brands can also place themselves in this new universe by creating their virtual space within the metaverse. Many things can then be put in place, which are of interest to many brands. The Sandbox, Decentraland, Roblox, Horizon Worlds... There are different platforms where brands can create their virtual experience. Above all, brands want to create unique experiences and exclusive content. In particular, collections of NFTs created by the brands can be present in the metaverse. Internet users can then buy them if they wish. This is notably the case for fashion brands that offer items to dress avatars in the metaverse. Some brands go so far as to create their own metaverse, such as Nike with its special virtual space: Nikeland. Brands are therefore also integrating new accesses and spaces to distribute their content.
Synchronising different worlds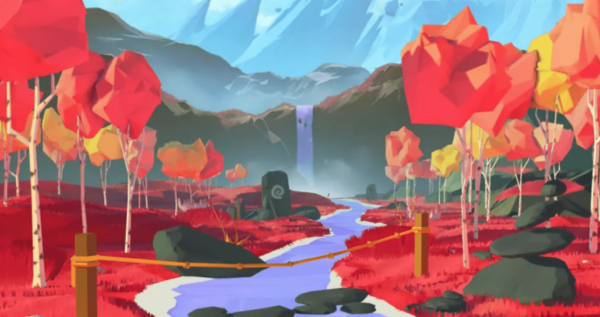 By opening up to digitalisation and the new tools of today, brands are also addressing new targets in new spaces. This is particularly the case with video games. This is for example the case with art. For example, works by the artist Kaws, exhibited at the Serpentine Gallery, have been integrated into Fortnite, a way of introducing players to an area they are less familiar with, but proving that it is still accessible to all. It is also an opportunity to see unlikely collaborations such as LVMH which has developed a collection of skins for Fortnite. These new digital spaces therefore allow us to be present in new worlds, to marry worlds and to create collaborations that are sometimes not unexpected.
Draw on complementary skills and knowledge
To create optimal virtual experiences, it is necessary to have the technical knowledge and skills. Indeed, you need to know how to use the Spark AR software to create an Instagram filter for example. So, whether it is to create phygital experiences combining reality and virtual tools or to evolve in a totally virtual world, it is important to call on professionals. Therefore, calling on an augmented reality agency is a good solution for the creation of quality AR content.
For any advice on augmented reality or to request a quote, please contact contact one of our experts !
We will get back to you in few minutes ✔