The guide to Instagram filters
Since 2020, a new marketing tool has appeared: Instagram filters.
More and more brands are using this type of visual to communicate on their accounts.
However, for some people, the usefulness of Instagram filters is still a bit unclear, so we're sharing our guide to everything you need to know about filters.
We will then discuss its characteristics, its typology and its advantages for your communication, then the do's and dont's not to reproduce when creating a filter.
The characteristics of an Instagram filter: definition, vocabulary, typology
By definition, an Instagram filter represents a story creation model, changing not only the appearance of an image, but also the effect it has on the user viewing it. Through these filters, the user can also embed a brand's content with a message, visuals or a link connecting the brand's Instagram account and the filter created.
In order to know if your filter is used or not, several insights are available to measure the effectiveness of your effect. Here are the explanations of these different notions:
👉🏻 Impressions: this measures the total number of times the effect appeared
👉🏻 Openings: refers to the number of times the effect has been used
👉🏻 Captures: used to find out how many times the effect has been recorded
👉🏻 Shares: determines how many times the effect has been shared
It is from the print data that the filter can be categorised and an analysis of its effectiveness can be made. Therefore, the effects can be divided into 3 categories:
👉🏻 effects that didn't take off too much have an average of 5,000 impressions 
👉🏻 effects that have appeared about 50,000 times but only take off because of promotional activity
👉🏻 effects with more than 50 thousand impressions, on the other hand, are categorized as viral effects.
We can therefore see that the aim of a filter is to reach 50 thousand impressions. To achieve this, it is important to note that it is normally the virality of the filter that makes it strong.
However, we can also see that filters can be classified according to their typology. Indeed, each filter is unique and corresponds to a particular functioning:
👉🏻 Face tracker effects: characterised by camera effects focusing on the user and their content with effects on their face or around them
👉🏻 The more elaborate effects based on image recognition: defined by a camera placing for example an object on a flat surface and, therefore, requiring particular working conditions (normal lighting, uniform surface without glare)
👉🏻 Games: an attractive system for the brand to create an interactive link with the user. However, it should be noted that some platforms are less suitable for this type of filter. This is notably the case of Instagram, which is a social network more suited to selfie-type filters with shorter content.
👉🏻 3D effects: allowing the visualization of a brand's products in augmented reality or immersive visits for more cultural places. This type of filter is more used for the promotion of a product in order to give the buyer the possibility to try and then configure a product before buying it
The advantages of Instagram filters for your communication
Thanks to the many possibilities, filters are real assets to adopt in your communication. Indeed, they allow you to :
👉🏻 Generate custom content by defining your own style. Indeed a filter that uses your colours, slogan, or logo will be easier to identify by your community through these visual cues. Also note that this type of filter is more used to feed the brand's Instagram account since it has a lot of branding elements, that's why this kind of filter is not very viral, unless one of your users wants to show their belonging to your community.  
👉🏻 Generate profile views to target new customers. Therefore, if you offer a filter that appeals to as many people as possible, it will lead to new users discovering your brand and subscribing to your Instagram account. 
👉🏻 Create branded content through a competition featuring promotional wins or a prize to be won.
So we can say that Instagram filters are a very specific tool to generate and activate a new audience. But above all it can help you stand out from your competitors.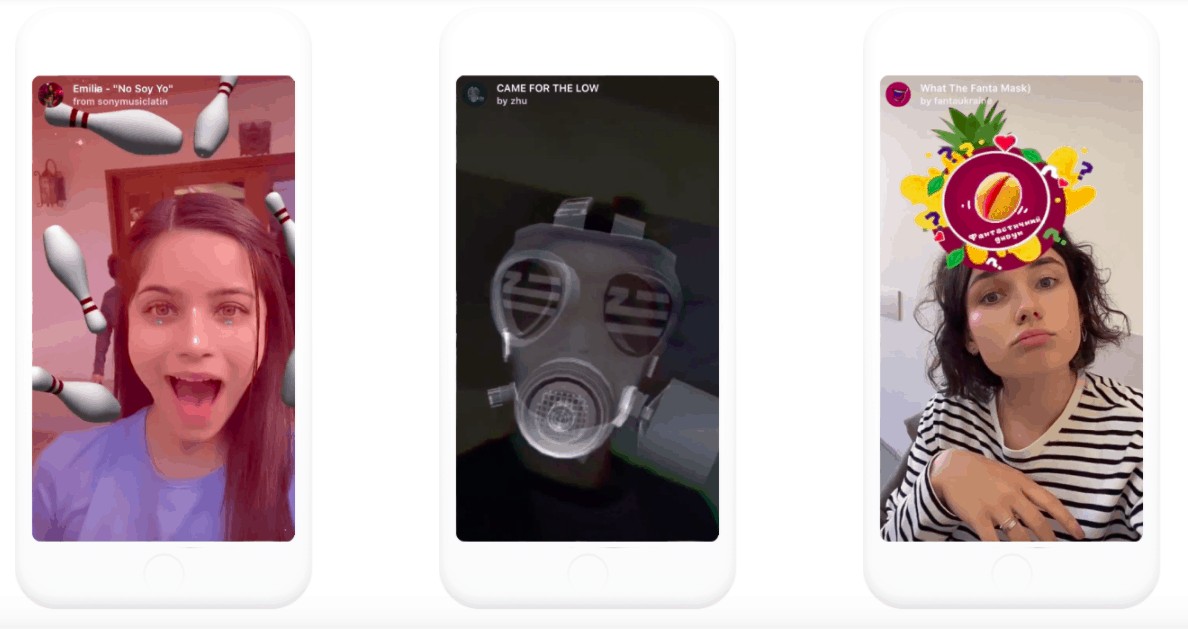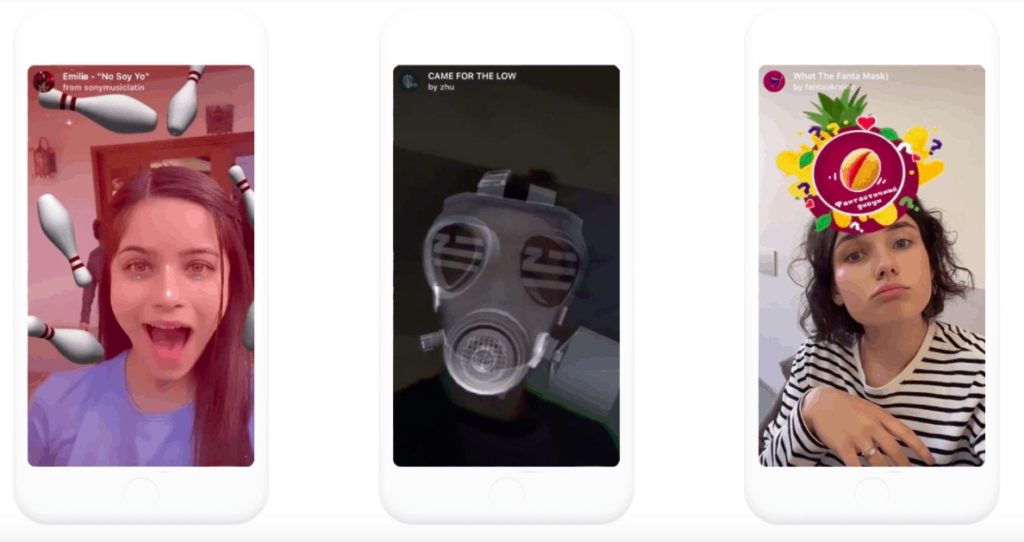 Mistakes not to be made when creating a filter :
However, in order to take advantage of this tool, it is important to list the mistakes that should not be made. 
Indeed, the Instagram filters that are unlikely to gain notoriety are mainly due to design errors highlighting : 
👉🏻 A brand that is too intrusive and omnipresent: despite the fact that filters represent a strong advertising tool working on the principle of personalization, it is still necessary to remain vigilant on how this should be done, by proposing for example something more discreet
👉🏻 A sloppy technique: creating a filter requires a certain knowledge, which is important to master in order to avoid any kind of bug. It is therefore important that it works properly so as not to compromise the brand's image 
👉🏻 Too much creativity: given the multitude of filters present on social networks, it is necessary to do something creative to differentiate yourself from others. But always put yourself in the shoes of the audience so you don't risk doing something too thoughtful   
👉🏻 Complex mechanics understandable by a limited audience 
The elements for creating a viral filter :
On the other hand, when this tool is well used, it can create a real virality around your community and thus become a real asset for your communication strategy. Here are the main elements to make a filter viral and usable by all.
According to the definition above, it is obvious that filters are used by the general public. Therefore, when a brand wants to create a filter, it should think about the fact that the filter should be appreciated by its audience and meet the characteristics of its target.
We give you some criteria contributing to this virality: 
👉🏻 It should make the user more attractive, thus the user will elicit reactions from their subscribers on their appearance and image
👉🏻 It should make the user smile, which will showcase their sense of humour and make their audience laugh
👉🏻 It should impact the user's feeling about his image, by using the filter the user should feel better. He can for example identify with a group or express his support for a current issue.
👉🏻 It can also give the user the opportunity to play, get busy or win a prize through a filter
👉🏻 It should help the user to feel nostalgic
👉🏻 It should help the user to feel creative with content that reflects them and is synonymous with novelty
👉🏻 It must allow the user to be part of the trend of the moment 
In short, the user will make a filter go viral, if it makes them feel better, builds their confidence and attracts the attention of their community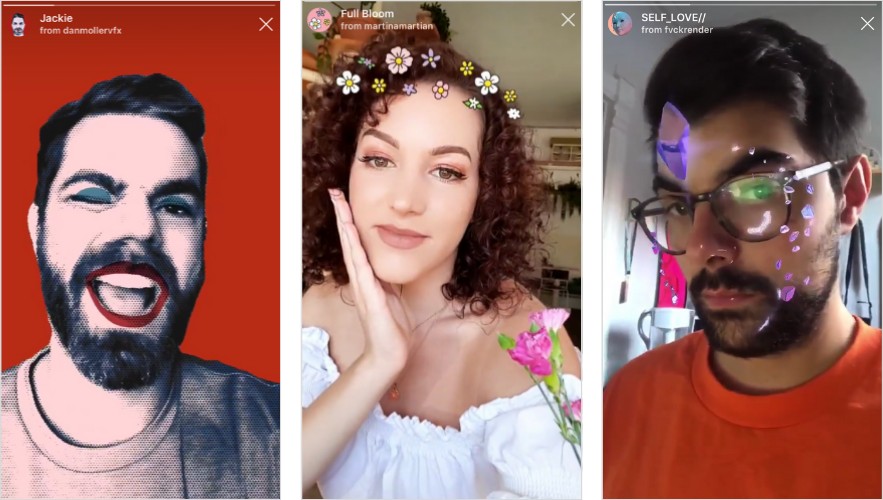 Creating a filter for your brand's Instagram account can therefore be a real plus to exploit in your communication strategy on social networks. However, it must be used intelligently and thoughtfully.
Whether the filter created is a modification of the colourimetry of the image or whether it is made in augmented reality, it is important to reconcile the expectations of your community with the quality of the rendering. A filter is appreciated, used and disseminated only when it pleases your audience.  
However, this tool is still being developed and new features are regularly added to optimise the filter creation software: Spark AR.