Discover the new social networks: Instagram, Snapchat and Tik Tok
Social networks are evolving fast and new features are arriving one after the other. So what are the latest and greatest changes in social networks? We tell you more!
Instagram: enhancing videos, a new visual identity
The Instagram features continue to evolve and new options are revealed one after the other. After the return of the chronological flow, the emphasis on the video format, the appearance of likes on stories or even the NFT soon to be available to the greatest number of people, the network is announcing the arrival of full-screen display of posts. The aim is to offer a unique and optimal experience thanks to a larger and more visual display.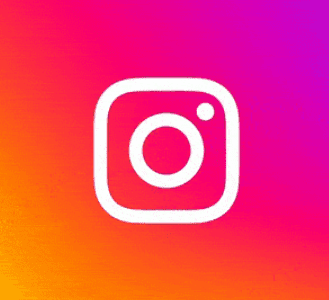 Beyond the functional novelties, Instagram has revised its visual identity. Brightness has been added to the logo as well as a shot of flashiness to the colours. A new typography has also been created for the platform, Instagram Sans in Regular, Heading, and Condensed. The network's main aim is to offer inclusive writing by focusing on accessibility and readability for internet users around the world. 
Snapchat: shared content, strengthening control
It is now the turn of Snapchat to get into collaborative content with its new option, shared stories. It allows you to share in your story content that was originally filmed by another Snapchat user. All you have to do is select the people you want your content to be visible on other accounts as well. A loop can then be created as the people allowed to contribute to the story can also include other people. This feature is similar to Custom Stories, where you can select which users in the group will be able to see the shared stories. On many networks, collaborative content is increasingly used and promoted. Indeed, ideal for sharing one's best moments and generating interactions, it is a content appreciated by Internet users.
The network also wants to strengthen parental control with its new "Family Center" programme. As a network that is very popular with young people, especially 11-14 year olds, Snapchat wants to develop tools to protect these young users. In concrete terms, this control centre would allow parents to set up their child's account. In general, this feature allows for the monitoring of teenagers' accounts by, for example, having a look at the list of Snapchat friends, viewing the latest discussions or even reporting abuse or harassment.
TikTok: a subscription format and planning tools
The network preferred by young people continues its development, notably with the possibility of scheduling videos in order to facilitate the management and distribution of its content. This new feature enhances the actions of brands on the network by helping and accompanying them in their content creation. 8 publication managers have been added: Hootsuite, Brandwatch, Dash Hudson, Emplifi, Khoros, Later, Sprinkl or Sprout Social. These popular tools are widely used by communication professionals to schedule and manage their content creation to perfection. There is therefore no doubt about the relevance and practicality of these new marketing partnerships. Indeed, creating a community, maintaining a link with and generating engagement are very important for brands. As a vector of visibility and development, the creation of content is very important and therefore at the heart of brand strategies. To do this, 3 actions are possible thanks to these partnerships: planning videos, monitoring performance and managing comments.
Tik Tok has also launched another programme, Live Subscription. The aim? To pay creators during their live performances. To do this, users must pay a monthly subscription fee to receive exclusive benefits such as badges, emojis and a chat room where they can talk directly with the creator. Creators must be at least 18 years old and have at least 1,000 subscribers. This program allows creators to increase their content while developing their community, explains Tik Tok. In addition, it is a way to ensure "predictable monthly revenue" for creators. This new feature is comparable to what Twitch offers. Indeed, the streaming platform also offers subscriptions to get benefits on creators' streams.