Testimony of Tom Dessertenne, brand content manager at Aprilia and Moto Guzzi
Aprilia was one of Filter Maker's first customers, so it is important for us to share their feedback with you. 
Questions to Tom Dessertenne, brand content manager at Aprilia
Why did you decide to make a filter for your Aprilia Instagram account?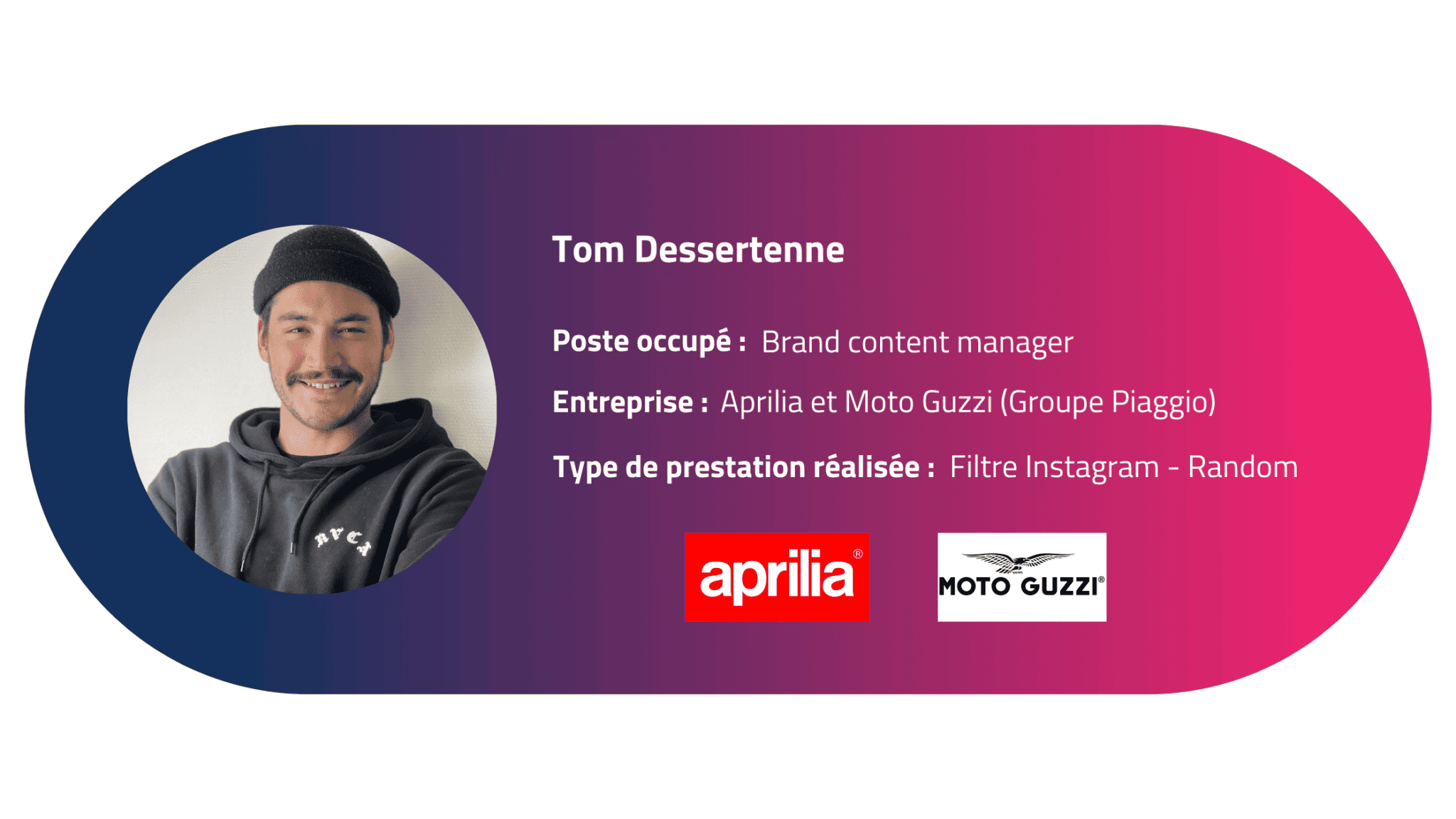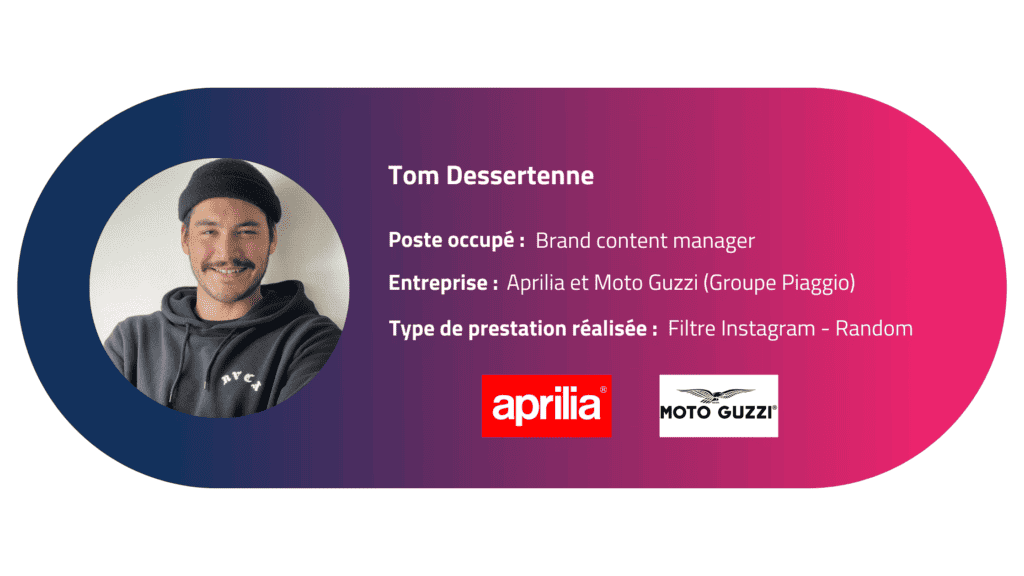 We released a new model of bike at the end of 2019 and the aim was to talk about this bike through content immersive. But the trigger was that we had a small community on Instagram with only 2K followers in January and we had to find a solution.
Did you already have a clear idea of what you wanted as a filter?
No, a colleague of mine had told me that filters worked pretty well on Instagram and we wanted to try something different. I called Filter Maker and they came up with four different briefs and I was able to select what best fit the needs ofAprilia.
Do you have any figures that show an evolution of your Instagram community?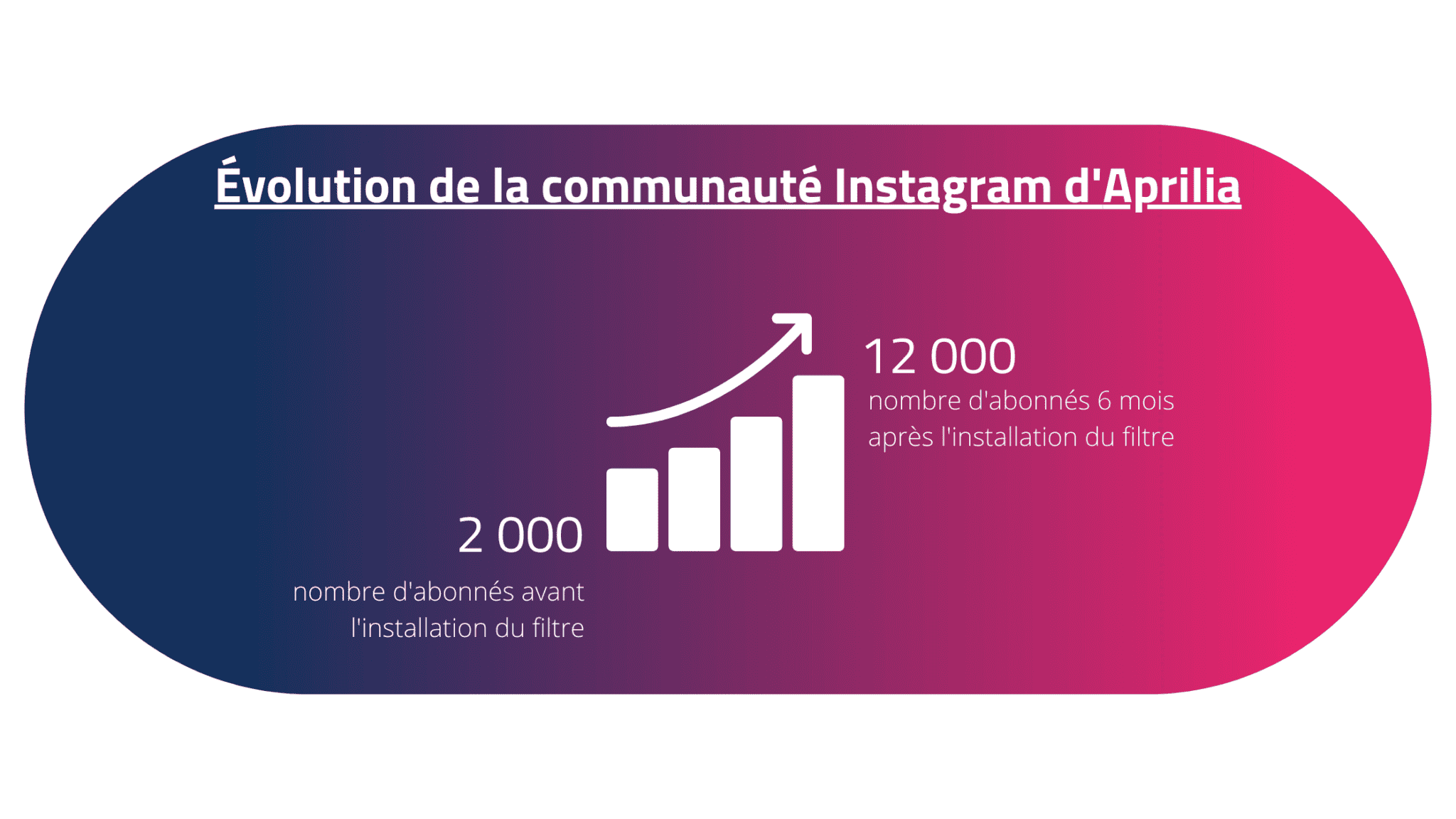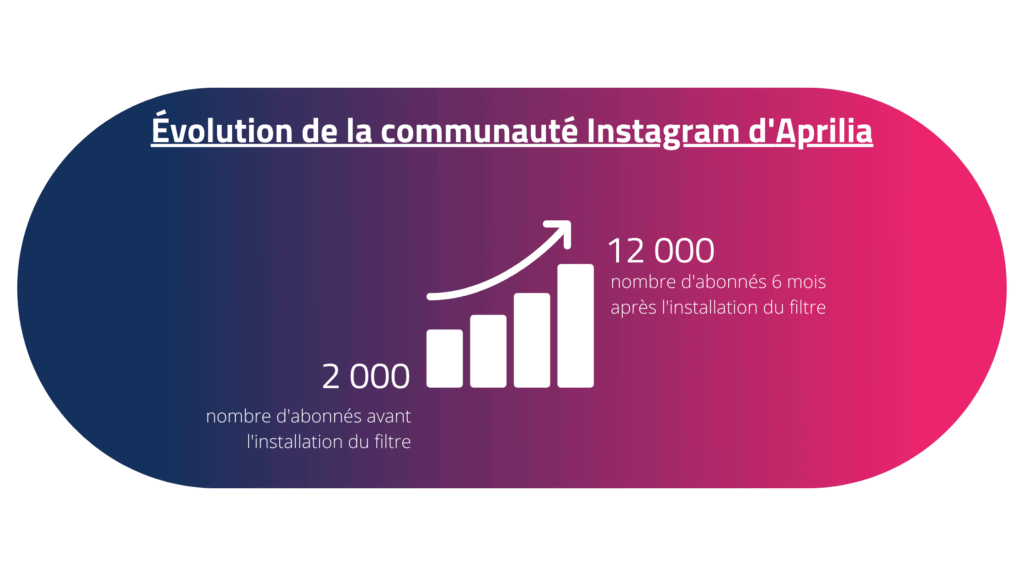 In January 2020 we were at 2K followers on our Instagram account, six months after launching the filter we were at 12K, so our community has grown 6 fold. In six months the filter had 570,000 impressions (number of times the filter was opened) with over 7000 shares.
Are you sure that the increase in subscribers is due to the filter?
There is the product novelty effect but at that time, the product was not really announced publicly yet. We didn't change much in our communication strategy except for the filter. We were posting the same content on a regular basis and apart from that I don't see what could have increased our community that much.
How did you hear about Filter Maker?
It's word of mouth, I come from La Rochelle and I had already heard of Filter Maker.
Filters can help all businesses in all areas. Do you agree?
Yes I agree, a filter can be adapted to almost any sector and can serve different purposes. Here, our goal was to grow the community and it totally worked. As the Instagram page had just been created, we were struggling to be visible on Instagram, and the filter idea proved to be very effective. Augmented reality is a modern and new tool and now on social networks it is necessary to put yourself forward with novelty and modern content. We wanted to test it and it was a success.
Are you thinking of making another filter?
Good question, it's clear that this filter has proved its effectiveness to us and for a new product launch it's ideal. We made a filter for Aprilia to solve the problem of the size of our community but we have the same problem for Moto Guzzi, Piaggio and Vespa so yes.
Do you plan to contact Filter Maker again?
Of course, it was quick in terms of execution. I contacted them with my requirements and they were very efficient. We then put it on Spark AR and immediately afterwards we had results. The support was very good, they always listened to me and made themselves available whenever I had a question. I have even recommended it to contacts in the motorbike industry, if I had not been satisfied with the service I would not have done it. I was happy with the service but also with the result.
3 words to define Filter Maker?