Agency for the creation of immersive experiences in augmented reality
WE CREATE YOUR FILTERS AND EFFECTS IN AUGMENTED REALITY
Filter Maker is a communication agency specialising in the creation and distribution of augmented reality content. Increase your brand awareness by using your community and your customers as influencers for your brand. We can integrate filters on Instagram, Facebook and Snapchat but also on your mobile applications or your website (Web AR).
DISCOVER OUR SHOWREEL WHICH PRESENTS OUR CREATIONS!
Integrate your augmented reality content with our agency on your social media. We can integrate filters on Facebook, Instagram or Snapchat.
Filter Maker offers content in augmented reality on many of media. The supports where users are currently using it the most are social networks. Since mid 2019, Facebook, Instagram and Snapchat have been offering agencies the opportunity to create augmented reality content for brands.
AR content on social networks allows brands to generate UGC (user generated content). This means that their community will use the augmented reality content and share it on their own social networks. Users therefore appropriate the brands' content to their own community.
Filter Maker helps brands according to their needs. Conversion, Brand content, Specific activation, Drive to store? Our expertise allows us to work with our clients to find the right content with a good distribution plan.
After more than two years of working with the biggest brands: Mc Donalds, Ford, Subway, TF1, Olympic Games 2024, Fitness Park, etc., we are now able to offer our expertise to our clients in all sectors. We bring our expertise in augmented reality to support our clients in all sectors. Tourism, Event, Retail, Sports, Media, etc.
Offer to your customers an immersive augmented reality experience by integrating it directly via a script, a link or even in a mobile application. Our agency takes care of everything.
Filter Maker is an agency that develops and integrates augmented reality content on websites or mobile applications. For websites, this allows users to use AR content without having to download any application. Users simply click on a button to display the content in their own environment. This is a very effective solution for removing friction (application weight, compatibility, etc.) and increase the conversion on certain product types to 30%.
We have different technologies for different purposes. TheAR Kit and the AR Core mainly used to display products in 3D in the environment  of the user. (Furnishing, virtual fitting, etc.). Technologies such as 8thWall allow us to offer immersive and entertaining content allowing users to interact with the content in augmented reality.
Our agency is at the forefront of new technologies, so don't hesitate to contact us to see the feasibility of your project.
VIDEOCONFERENCES OR STREAMS
As part of a development for internal or external communication, we can create augmented reality content for your videoconferences or online streams.
Our agency was the first to offer brands augmented reality content dedicated to desktop use. We can now integrate AR content directly into Snap Camera, which is a software program available for Windows and Mac.
This software allows us to offer the agency's clients the possibility of integrating augmented reality content into their videoconferences. The objectives are multiple, but generally many use it in an Employer Brand logic.
Also, the possibility of integrating content on online streams (Twitch and Discord) opens up the possibility for brands, in particular studios and video games, to provide differentiating content that directly generates UGC (User Generated Content)
Filter Maker will meet with you for a first briefing to determine your objectives and the possible activations that can be promoted by our augmented reality content
Following your recommendations, Filter Maker will brief its creative teams to conceptualise your filter in augmented reality and present you with the filter's mechanics and design
Once the filter is created, Filtermaker will assist you in launching the filter through Spark AR Hub or Lens Studio depending on the platform you choose
After the filter is broadcast, we have access to its statistics. In a final call, the Filter Maker team will discuss the insights provided by the augmented reality filter and the potential levers to identify for future creations
EXPERTISE IN AUGMENTED REALITY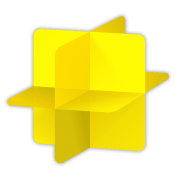 AUGMENTED REALITY SOFTWARE
We work with various augmented reality editing software. This allows us to offer our clients filters/effects on the different social networks (Facebook, Instagram, Snapchat) and also to integrate them directly on our clients' websites.
We have the skills to meet all your requirements, even the most complex. We can propose designs that will be original creations but also reproduce existing elements with great 3D precision. Texturing and modelling included.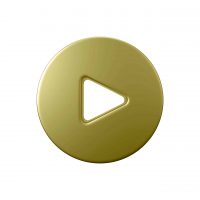 We animate the 2D / 3D elements we have designed. This allows us to create fun animations that will generate virality and excitement among users. The possibilities of animations on your effects are endless. We regularly work with leading illustrators.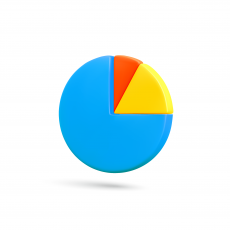 We come back to you regularly with the statistics of the filters / effects we have created for you. The insights are: impressions, opens, captures and shares. This real-time data allows you to easily calculate your ROI.