How to use the NFT and the metaverse for your brand?
NFTs are increasingly present and brands have to adapt. To do this, there are different forms and ways of using them to highlight their products and services. Let's take a look at 4 ways to use NFTs as a brand!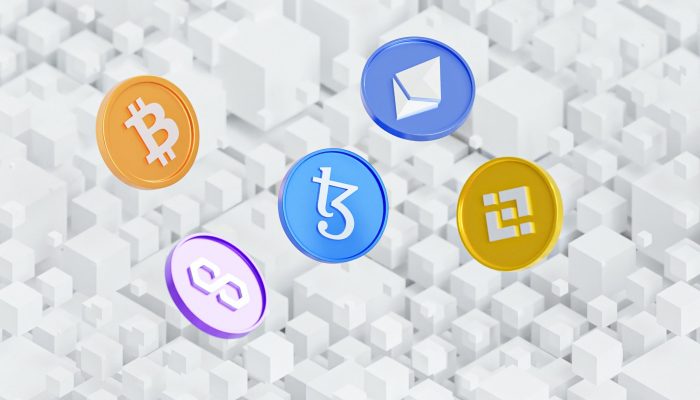 1) Bridging the gap between the virtual and the real
Phygital operations are now very popular with Internet users. As a real link between the physical and the digital, they aim to link these two aspects and make them complementary. It is possible to do this with NFTThis is a very interesting option for capturing the attention of Internet users. The case of tickets is a very relevant example. Indeed, by offering the possibility to Internet users to buy a ticket in physical form, but also in the form of NFT, the brand offers them more than a simple ticket, it sells them a digital asset with a real value that they can keep and collect. For brands, this is a practical aspect that facilitates the management of ticket sales. On the other hand, for the buyers, with this NFT ticket, they can have access to additional digital experiences and even win different gifts! Different players, such as the festival Coachella or Sweden Way Out West, have already implemented this type of action. For any event of any kind, it is possible to create collections of NFTs representing tickets. These famous digital assets thus appear to be a way of innovating and offering a new and unique experience to Internet users.
2) Create a collection of unique assets
NFTs are unique digital assets and can be collected. Depending on the brand universe and the nature of the product, different things are possible. For example, when launching a product, it is interesting to create a collection of NFTs for sale. By putting their collection on sale, brands create a real brand universe around captivating stories. This is the case for example with Monoprix which launched its NFT collection around the experience of "beauty and goodness". 
3) Setting up virtual events
By combining NFT and metaverseIt is also possible to create virtual events, which are ideal for immersing Internet users in a whole new world. Meetings or concerts are increasingly being set up by brands to offer new and totally unique immersive experiences. To achieve this, it is interesting to start with physical events and add virtual elements little by little. By setting up virtual events, brands can address another type of person, sensitive to the virtual for example, and thus broaden their potential clientele. In addition, it is a way to improve the customer experience by offering multiple possibilities of discovery. This is for example what Spotify with the launch of its 'Spotify Island' metaverse on Roblox, a space in which the group offers virtual concerts and video games. 
4) Engage your audience with co-creation
Finally, brands can set up a co-creation system. In this way, brands can create their NFT in relation to Internet users. The objective is to imagine NFTs that reflect their brand while involving users and their creativity. With the rise of e-commerce and web 3 projects, it seems important and even necessary for brands to adapt and offer immersive experiences in relation to these new technologies. Thus, by involving users in the creation of NFTs, cards, photos, music, video... Users personalise the experience from A to Z, a real plus sought by Internet users today.