Instagram launches into Instagram Subscription
To encourage creators to share content on Instagram, the social network is testing a subscription (Instagram Subscription) that subscribers will pay to access exclusive content from the creator. This "Instagram Subscriptions" feature is being tested with a dozen or so people to tailor each detail as best as possible.
Instagram is a famous global social network (in the form of an Ios and Android mobile application) with millions of unique users each month whose purpose is to share photos and other media by incorporating hashtags. Among the list of most popular social networks, Instagram is one of the most used social networks and attracts many advertisers.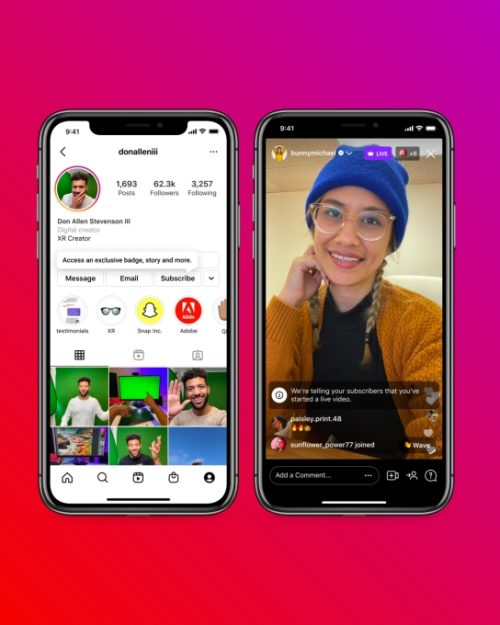 Instagram Subscription: what is it?
In a press releaseInstagram explains what Instagram Subscription is all about. The concept is simple, subscribers (whose use of social networks has evolved) who wish to receive exclusive content and encourage their favourite creators will be able to pay a subscription fee of 0.99$ to 9.99$ per month. This exclusive content can be stories or lives created by the creator. In order to encourage the community to sign up for this subscription, each person who has paid for the subscription will have a small sticker visible to the creator. This monetisation technique (identical to Twitch and Youtube) allows creators to recognise subscribers who pay and to dedicate more time to them if they feel like it.
To justify this paid feature, Adam Mosseri said that "Creators do what they do for a living and it is important that this is predictable. Subscriptions are one of the best ways to have a predictable income, one that is not tied to the audience you get on a given post, which will inevitably rise and fall over time"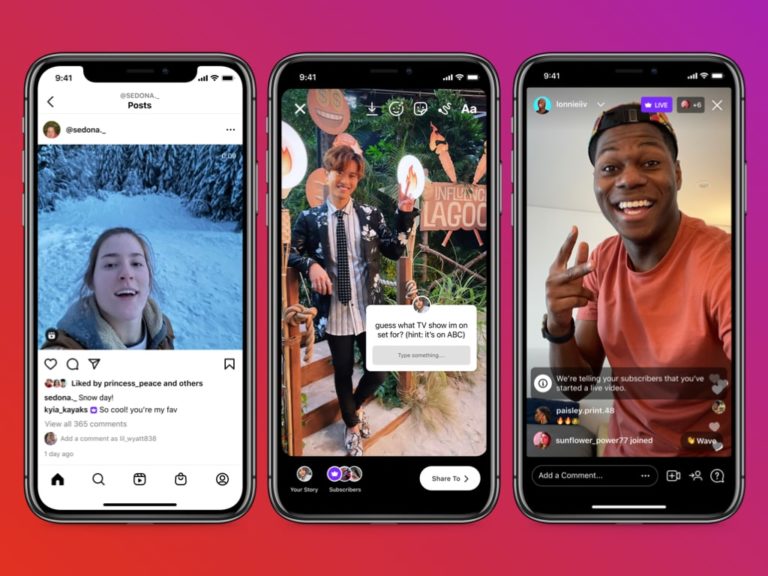 Instagram Subscription: everything to help creators
These paid subscriptions are not there by chance. Indeed, last summer Mark Zuckerberg announced that the Meta Group to invest $1 billion to help creators to make a better living by monetising their content. Instagram is not the first social network of the group to launch this type of paid subscription as Facebook has already been doing so since November 2021. 
The Meta group said not to take any commission until the end of 2023 on these paid options but an Apple tax comes into play due to its terms and conditions which levy 30% on in-app purchases from the Apple Store. Facebook had shared a trick to avoid this tax but we don't know if it will be the same for Instagram.
The Instagram Subscription feature is not just for help the creators. Indeed, to stay in the race of the most used social network, Instagram must capture the millions of monthly active users so that they do not go to Youtube and other platforms such as Wechat (a social network that allows you to chat on an instant messaging application), Viber, Weibo, Periscope, Messenger and TikTok (its number one competitor). Thus, it is important for them to offer quality and interesting contentand therefore to have creators present and active exclusively on Instagram. Many influencers are migrating to TikTok to reach a younger, content-hungry audience. With this feature, Instagram allows its users to create more and more social media content by reaching millions of unique visitors while having the possibility to be paid on the largest existing social network.
Since the explosion of TikTok, all social networks have tried to attract creators in different ways and by paying hundreds of millions of dollars for creators. Several popular social networks have therefore had to react to keep their number of users active. This is the case of Youtube to invest $100 million in a fund for the creators of Shorts. Snapchat has done the same thing by raising $250 million in 2021 (Source: Médiamétrie). In the world of social networks, France is not left behind: the French social network BeReal continues to develop without subscription and hopes to become the leading social network in France.
Instagram is sure that the Instagram Subscription feature will be a big success as the social network offers many different features (reels, photo, story, long video...) and that it captures many creators and subscribers who can create and see completely different content on a single application.
Want to boost your brand on Instagram? Contact one of our experts to create a filter!