Gucci virtual 25: the digital trainer
Gucci Virtual 25: the virtual shoe to share on all your photos
A pair of trainers, new in its kind:
Gucci launches the Gucci Virtual 25, its first virtual trainer. A shoe that can only be worn in a digital environment, such as in photos or videos. Alessandro Michele is the designer. Indeed, the brand's artistic director designed this neon-coloured pair for several reasons: to create a buzz around the product on social networks, to be the precursor of this kind of sale, and to allow their customers to try the product virtually on their feet thanks to augmented reality.
Virtual 25 thus marks the beginning of a strong collaboration between the luxury house and the virtual world. 
Gucci has teamed up with AR wanna, a platform that specialises in virtual shoe fittings, for this project. You can find the Gucci virtual 25 on the two companies' application for €12.99. Once you buy the model, you then get a filter that can be applied to your feet to take photos or videos to share online. But that's not all, you also get a downloadable version of the trainers that can be used on the social virtual reality platform VRChat and the game Roblox.
This is not the first time Gucci has used the agency's services, as the company has provided customers with a virtual fitting for its collection of glasses, trainers, masks, lipsticks and hats on its app.
 As for clothing, together they have created avatars from video games available on Pokemon Go or The Sims 4, where each one wears virtual clothes from the brand's capsule collections.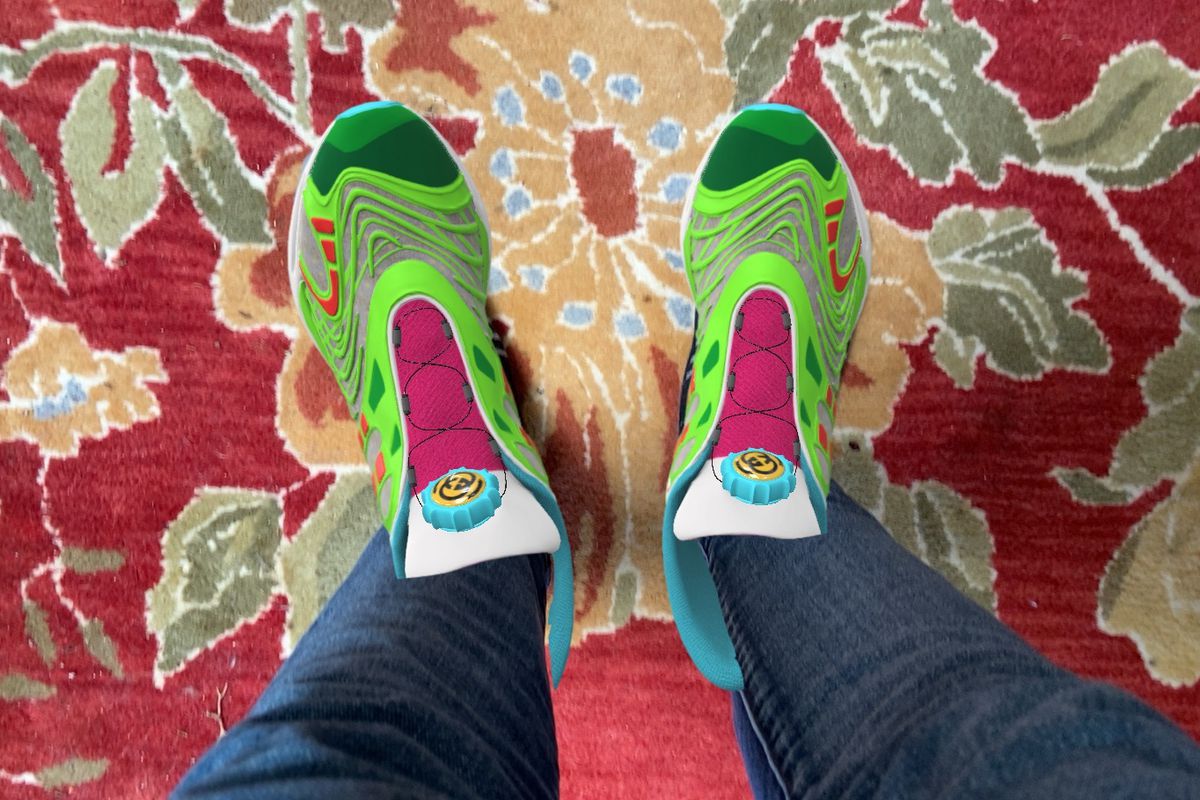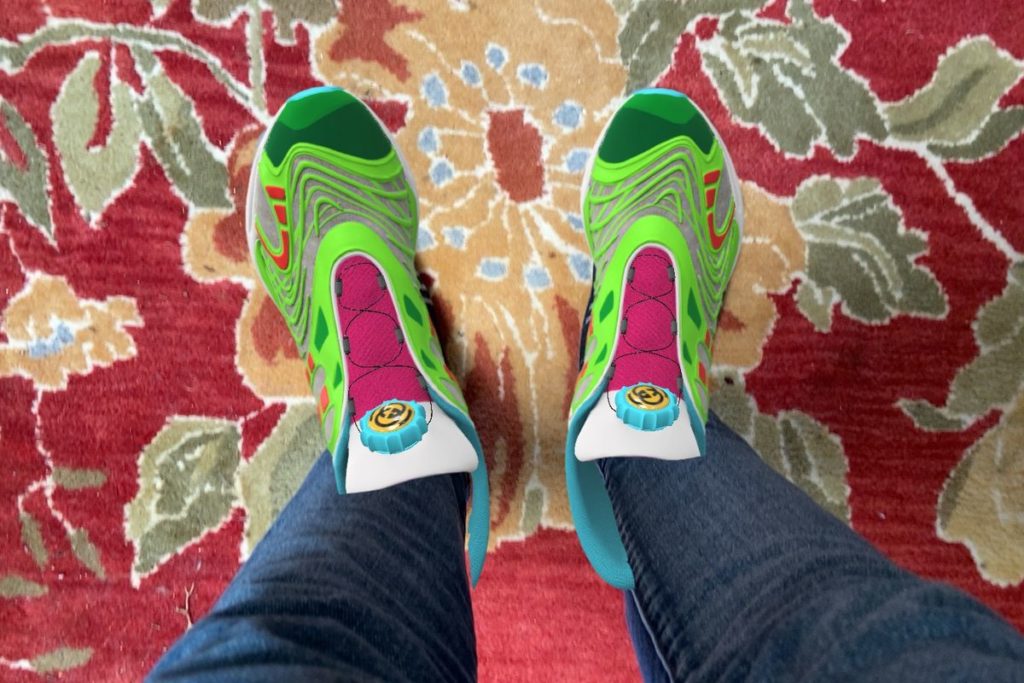 Many sectors are conquering augmented reality
As the brand says, "This initiative is a testament to Gucci's unique ability to combine the past with the contemporary, vintage with technology, the real with the virtual. It creates an even stronger attachment, as people feel closer to the brand. Customers feel like they are having a shared experience and co-creating with Gucci."
Do like Gucci by using our services to integrate your products in augmented reality. 
The agency specialising in augmented reality, shares its future plans linking the advancement of this technology. Indeed, as Wanna's CEO said, "in five or maybe ten years, a relatively large part of fashion brands' revenues will come from digital products.
More and more brands are taking advantage of digital and virtual reality. Converse, for example, has offered virtual shoe fittings with its Sample IT application. Ikea Place has also offered its customers the possibility to visualise their products in their environments.