Animate your community by proposing augmented reality games available on Facebook / Instagram / Snapchat
GET YOUR USERS TO INTERACT
Offer your community interactive animations by creating immersive and playful content. This is possible thanks to the augmented reality games available on the social networks Snapchat, Instagram and Facebook.
We design animations for our clients in the form of 2D or 3D games. The user will be able to interact with the movements of the face, the opening of the mouth or the blinking of the eyes. The game can take the form of Quizzes, races, etc.. We can imagine anything. 
This new form of interactive content allows the user to be up to 20 times more involved in the augmented reality effect by moving in front of the camera on your smartphone. AR games can be played on Facebook, Instagram and Snapchat.
The games are 100% customisable, so it's very easy for a brand to create a game with its image and for users to recognise the brand without actually seeing the logo appear on their screen.
1 BILLION IMPRESSIONS ON OUR FILTERS
500 FILTERS AND EFFECTS CREATED FOR OUR CUSTOMERS
40 MILLION SHARES IN STORIES
spent on augmented reality content compared to traditional content
through 3D product visualization in augmented reality
on AR content on Instagram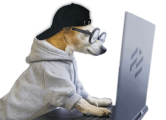 An AR game makes it easier for the user to find a goal in the proposed filter. The challenging and fun aspect of the game will make your community want to play with the filter for longer.

Filters on social networks allow a great deal of creative freedom. That's why it's possible to invent a game that matches your brand to stand out from your competitors!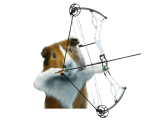 An AR game can go viral if it matches the expectations of your community.

A user will spend 5 times more time discovering augmented reality content than traditional content. This increases if it is an AR game.
ALL ABOUT AUGMENTED REALITY GAMES