Brands can rent augmented reality filters from Snapchat.
What if renting augmented reality filters was possible for brands? This is the challenge that the Snapchat platform has set itself in January 2021. After a difficult period due to the advertising crisis, Snapchat is renewing itself and betting on renting its own augmented reality filters that are beneficial for brands. 
The augmented reality filters What and who is it for?
With an increasing desire to evolve, platforms such as Snapchat are offering ever more interesting features for brands. Augmented reality filters are one of them. 
For all social network users, these filters are very useful, especially for allowing customers to view products in 3D. It is also interesting to promote a new product or a flagship product of the brand. 
The advantage for the customer? To virtually test the product they want before buying it and thus confirm their future purchase. 
We will get back to you in few minutes ✔
The Covid-19 health crisis has largely slowed down the markets and in particular the Snapchat communication platform, which has seen a reduction in the time spent on the application. In addition, the war in Ukraine and inflation marked the beginning of a long period of uncertainty. 
But with this new feature, Snapchat is aiming right and allowing it to move up in the statistics. It promises brands to rent its augmented reality filter to integrate it into their websites. This is possible thanks to the integration of a code directly on the product pages of sellers e-commerce. 
This new commercial offer, called Shopping Suite, allows brands and sellers to stage their goods using 3D representations.
Rental of augmented reality filters a boon for the social network Snapchat.
By diversifying in this way, Snapchat is already seeing a fourfold increase in conversion rates and revenue per visitor has increased by 59% thanks to Shopping Suite. 
If the number of visitors is increasing so much, it is because Snapchat's strategy is working, which is very reassuring for co-founder Evan Spiegel. Snapchat has already attracted many brands like Gobi Cashmere to its website. 
Augmented reality filters : major levers for brands.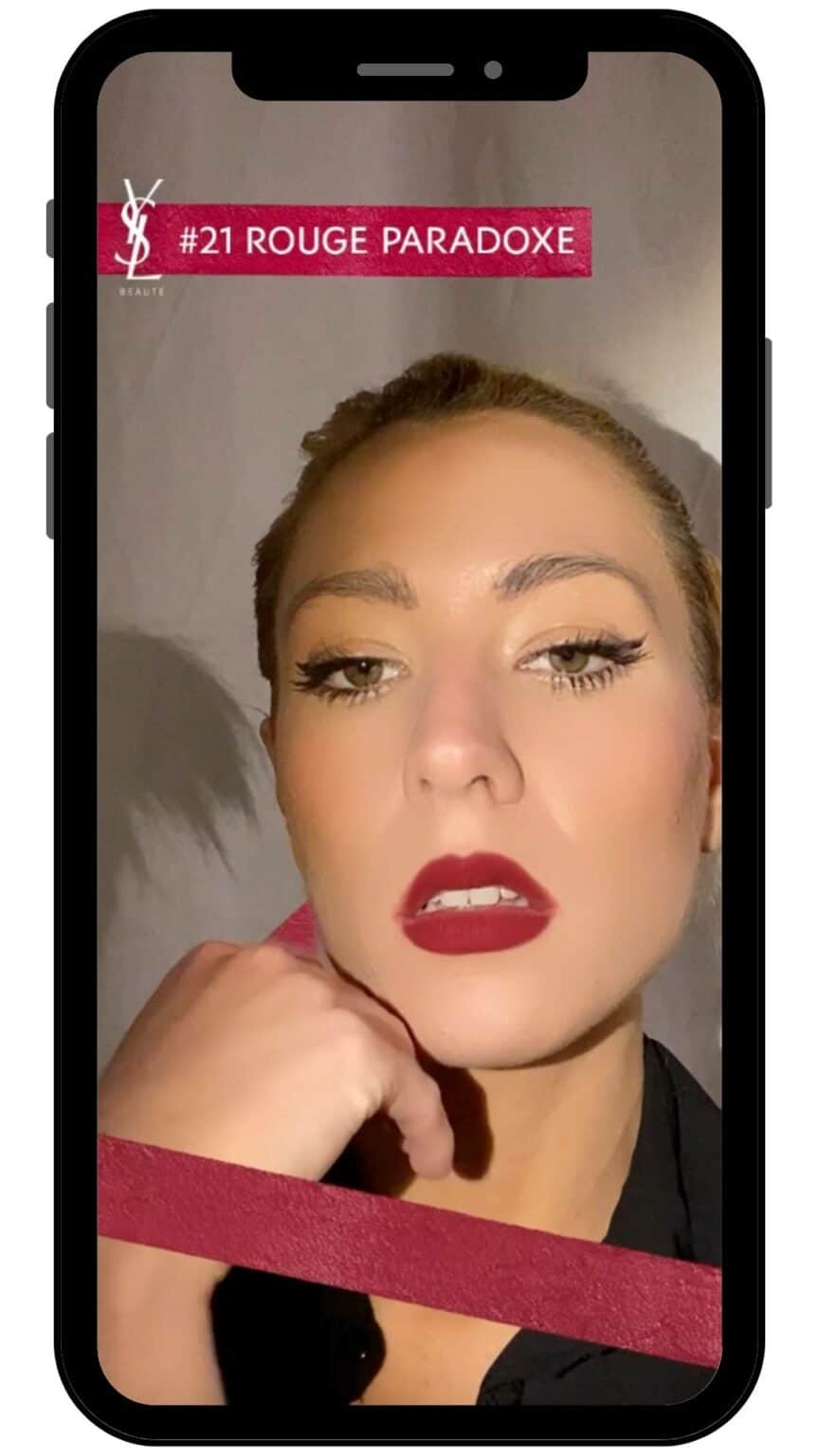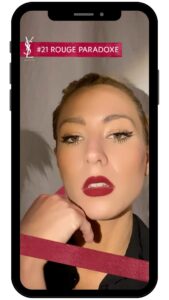 Augmented reality filters are sometimes more effective than sponsored advertising, and brands are increasingly using them to stand out from the competition. 
Users will be totally immersed in the brand's universe and this proves that it is in tune with the times and ready to innovate to please its customers even more. 
By adopting an attractive filter, new potential customers could be seduced and get closer to the brand. In short, it is an innovative and easy way to increase sales, conversion rates and brand visibility.
Want to take the plunge and boost your community's engagement? Contact one of our experts!