Reels: Facebook shares them on its News Feed
Since the scale of Tik Tok with its principle of short videos. Many platforms have followed suit, including Instagram and its "Reels". Now it is Facebook that has decided to test this type of content on its news feed.
Facebook teams up with Instagram to share its Reels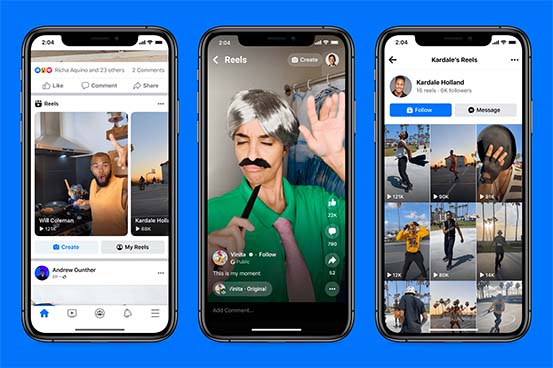 The social network Facebook has decided to join forces with Instagram to share short videos. Indeed, Facebook offers the possibility to its users to share on their Facebook accounts the Reels they have created on Instagram. This update is being tested in India. As a result, Indian creators will be able to share their Reels on their Facebook News Feed. This update will allow them not to be limited only to Instagram and thus to reach a wider target. Let's remember that Facebook remains the dean of social networks present in 153 countries, and has more than 2.45 billion users per month.
By leveraging this new feature, Facebook is counting on the recommendation of their Reels to push creators to reach a new audience and discover more entertaining content.
Facebook to launch its own version of short videos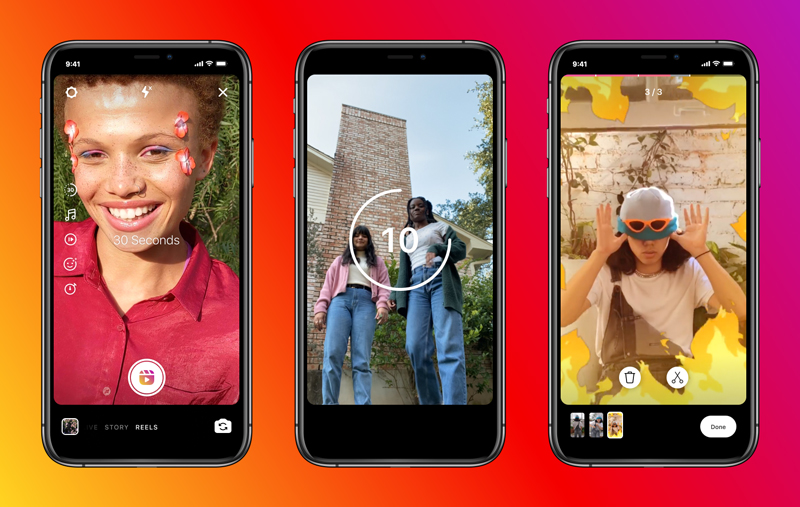 However, Facebook is working on its own version of Reels to offer its users in the coming months.
It is currently being tested by a limited number of users who use this feature to record short videos from the Facebook application and not from Instagram. This independence is intended by Facebook, which wants to compete with other platforms for this type of content.
Although the application is still in the testing phase. Zuckerberg's company intends to release its new feature by the end of the year worldwide as it hopes to benefit from the fame of some Indian creators for their launch. In addition, Facebook is also playing on its popularity and wide target audience to attract a large number of creators to this type of content which brings virality to the application.
Despite TikTok's omnipresence when it comes to short videos. Other platforms want to get into the race for likes on this content and become TikTok's number one rival. That's why Facebook is first offering cross-sharing with Instagram, followed by a more personal interface with the ability to create short videos directly on Facebook.