The importance of a social media presence as a brand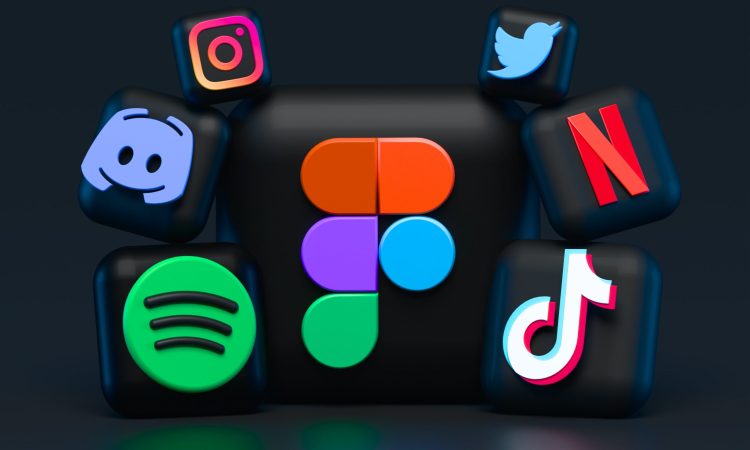 Consumer habits and expectations are constantly evolving. With the growth in the use of digital and social networks, brands must adapt and use the various digital channels available to address their target audience. But how can you use social media to convert your customers? We tell you more!
Social networks and e-commerce
Social networks and e-commerce are now directly linked. Indeed, it has become common, and even normal, for Internet users to find out about brands' social networks beforehand. It is therefore very important to communicate and send out a brand image that is faithful to its universe. Beyond the creation of content, it is also possible to sell on social networks thanks to shopping modules. For example, this can be found on Instagram Shopping or Snapchat. It is clear that the networks have taken users' expectations into consideration by putting forward this type of functionality.
It is therefore important for brands to implement a sales strategy on social networks, i.e. to engage in social commerce. To do this, it is necessary to inform the products with harmonious and quality photographs accompanied by clear and precise descriptions. In order to have an effective presence, it is important to be active on the right networks, i.e. the one on which your target is present. Having defined your persona beforehand, it becomes easy to set up your strategy, address your target, capture their attention and thus generate sales. Moreover, to attract users to your account, it is important to have a complete profile with all the precise information and a real brand image. Creating a dialogue and exchanging with users is also essential in order to create a link. Finally, the creation and publication of content on a regular basis is very important in order to offer diverse, informative and interesting content to Internet users.
Create innovative content
The creation of content is essential. Indeed, it is important to provide Internet users with real information, product presentations, storytelling or even exchanges with them in order to answer their questions. To convert a customer, it is absolutely necessary to respond to their requests and prove to them that it is your brand that will respond best. Thus, by putting content creation at the heart of your branding strategy, you will highlight your product and/or your service while emphasizing your potential customers, the ideal! To differentiate yourself from the competition, augmented reality appears to be an interesting lever.
Indeed, the filters sare very popular and appreciated on social networks. For example, face animation allows 2D and/or 3D elements to be added to the user's face and helps them to better visualise the final result of an accessory, glasses, make-up, etc. 3D visualisation is also very interesting for helping Internet users to project furniture or decorative elements into their space, for example. The effects on social networks are therefore a relevant way to propose innovative content while leading Internet users to the shopping module.
Indeed, a direct link can be added leading directly to the shop. Internet users simply need to be guided and arrive directly on the page to buy the desired product. Finally, the implementation of an influence strategy can also be done. By working with influencers, i.e. people who already have a certain community present on the networks and who adhere to the proposed content, brands can easily attract new customers and generate new conversions. Here again, the presence on social networks is very important, especially from a reputation and brand image point of view. By collaborating with like-minded influencers who reflect a similar image, brands can increase their influence and reach.
Networking presence such asInstagram, Pinterest, Snapchat, Facebook or even TikTok is therefore important. These are promising media thanks to which brands develop their visibility, their notoriety and therefore by extension offer themselves potential new conversions.  
We will get back to you in few minutes ✔