How do I create a TikTok video?
A TikTok filter allows you to add content when recording a video with 2D and 3D elements using augmented reality. This way, you can integrate elements into your real environment before even making your video or photo since they are added to the interface of your camera directly in the TikTok application.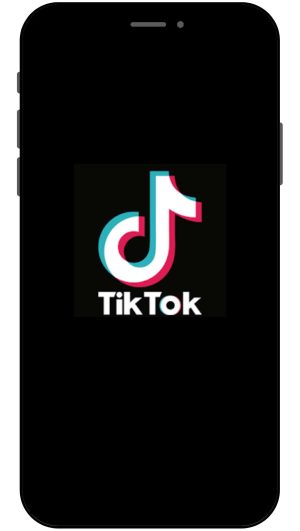 TikTok is a social network developed by Chinese company ByteDance in 2016. The application allows users to create, develop and share short videos lasting between 15 seconds and 3 minutes across the entire network. A personalised recommendation algorithm will suggest videos based on users' preferences and viewing habits. 
The TikTok social network offers a wide variety of themes and topics, which is why the application has become so popular in such a short space of time, especially among young people.
The TikTok filters filters are available free of charge throughout the application to ensure a wide choice and variety of possibilities for content creators. Some filters are created by TikTok, while others are created by users themselves and are available in the TikTok filter library. 
The tiktok filters (beauty filters, overlay filters) make it possible to create original videos. This makes content more attractive and interesting for users, and has become an important feature for the application.
Augmented reality is a new technology that enables 2D and 3D elements to be embedded in the user's real world. It superimposes virtual elements on the real world, offering a more than successful immersive experience. 
The TikTok social network offers a host of augmented reality features that encourage and promote content creation. Go to test the ! 
The good practice for adoption on TikTok
For a TikTok video to create a buzz, it's important to keep up with the latest trends. New dances, new make-up, new transitions... in short, any good idea is worth taking and trying out. 
It's also important to organise and plan the TikTok video you're going to shoot. Of course, filming on the spur of the moment can work just fine, but it's best to draw up a plan and follow it so that the video is easier to edit. 
Hashtags are also important! Tagging your TikTok video will make it more visible on the social network. Similarly, don't forget to use subtitles so that the video is accessible to all audiences. 
How to create a video on TikTok?
To create a TikTok video, follow the steps below: 
Step 1

Open the application and press the Plus (+) button at the bottom centre of the screen.

Step 2

Select the length of video you want to film. You can make videos lasting 3 minutes, 60 seconds or 15 seconds.
Step 3

Augmented reality filters: if you wish, you can use an augmented reality filter. These can be accessed by going to Effects, at the bottom left of the screen.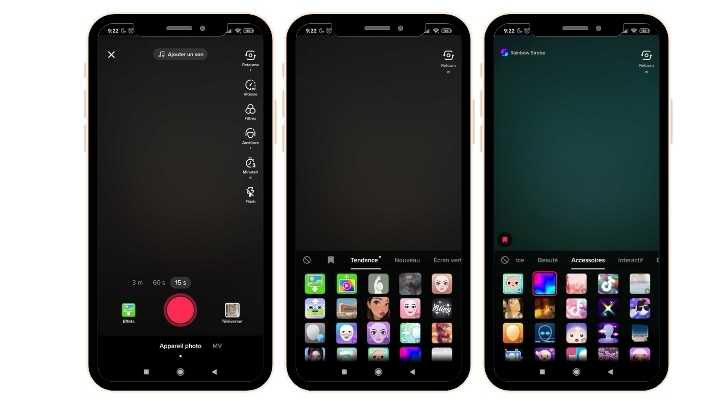 Step 4

Start filming and stop once the final result is satisfactory. That's when you can add sound. 
For this last stage, we recommend adding some trendy music so that the video can be included in the trends algorithm. All that remains is to publish the content, taking care to add a description containing hashtags. You can also tag friends and share the location. 
The recent trends on TikTok
The Bold Glamour augmented reality filter
The augmented reality beauty filter Bold Glamour offers users a unique immersive experience. Refining the nose and achieving a perfect complexion has never been so easy. 
The transition to clown make-up on TikTok
This new TikTok trend shows off the application's features with perfectly executed transitions. 
Viral dance to Home Free on TikTok
To the music of Home Free by Sea Shanty Medley, the users' rhythmic dance steps are making the rounds on the web. 
We will get back to you in few minutes ✔