Benefits and examples of augmented reality used by furniture brands
Many brands are already using augmented reality in their digital strategy, as this new technology is proving to be a real advantage for developing the user and customer experience in digital.
For example, several furniture brands are offering a range of augmented reality content on different media. In fact, augmented reality is very useful for viewing furniture directly at the consumer's home. This is known as virtual try-on and offers many advantages for e-commerce brands. Future customers will be able to view the furniture in 3D directly in their living room, and will be able to see the size, colours and design without having to visit a shop.
To explain the different possibilities in more detail, here are the 3 different media that will enable you to integrate augmented reality into your digital strategy. You'll also find examples of furniture brands using augmented reality.
Social networks are ideal locations for augmented reality. In fact, social networks have already integrated augmented reality into their applications, making it possible for many brands to offer AR experiences on the platform. Viewing furniture in 3D is also widely possible on Instagram, Snapchat and Pinterest and several furniture brands are already using this feature.
The benefits of augmented reality on social networks
Firstly, using augmented reality to view furniture on social networks will enable your brand to reach a new target that is out of reach outside these applications. Younger generations don't have the same consumption patterns and aren't as sensitive to traditional advertising and TV, for example. So it's important for companies to find a way to get in touch with them on social networks. What's more, they are very keen to filters and effects and use them on a daily basis. So it's a good way of increasing your visibility on social networks.
Secondly, even if your target is not the younger generation, it's important to use augmented reality as a new point of contact. Social networks are also used by people in other age brackets. So if you offer an augmented reality filter to view your furniture, potential customers on social networks will be able to see it and buy more quickly. This will increase your conversion rate on social networks.
Thirdly, using augmented reality on social networks is the easiest solution to integrate into your digital strategy and doesn't require the same budget as other solutions. In fact, social networks have made access to this functionality very simple and effective, so that anyone who wants to create a filter can do so. This is done using augmented reality software, but it's still much simpler and therefore much quicker to get to grips with. So you can go through an agency that specialises in creating filters for social networks to get the job done.
Examples of furniture brands using augmented reality on social networks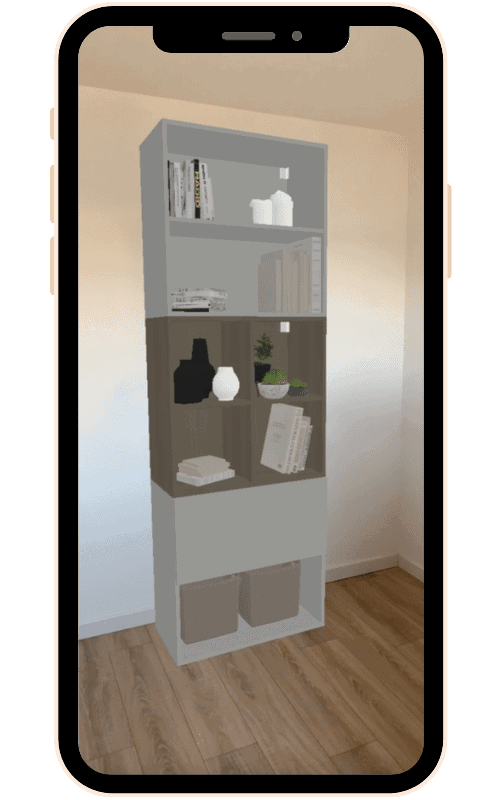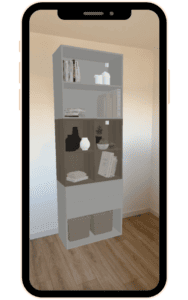 Castorama and its Instagram filters
Castorama already offers several Instagram filters for trying out different pieces of furniture on the app. This strategy has enabled them to rapidly increase their conversion rate. Our agency, which specialises in designing filters for social networks, has produced some of these filters. You can find the Castorama use case on our website.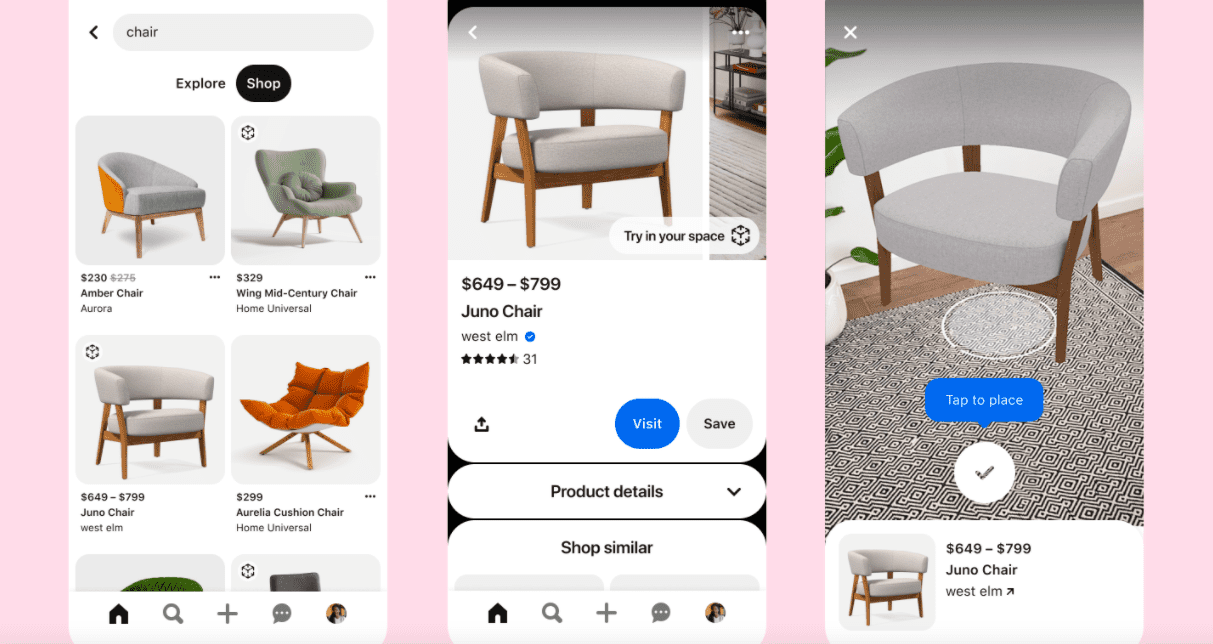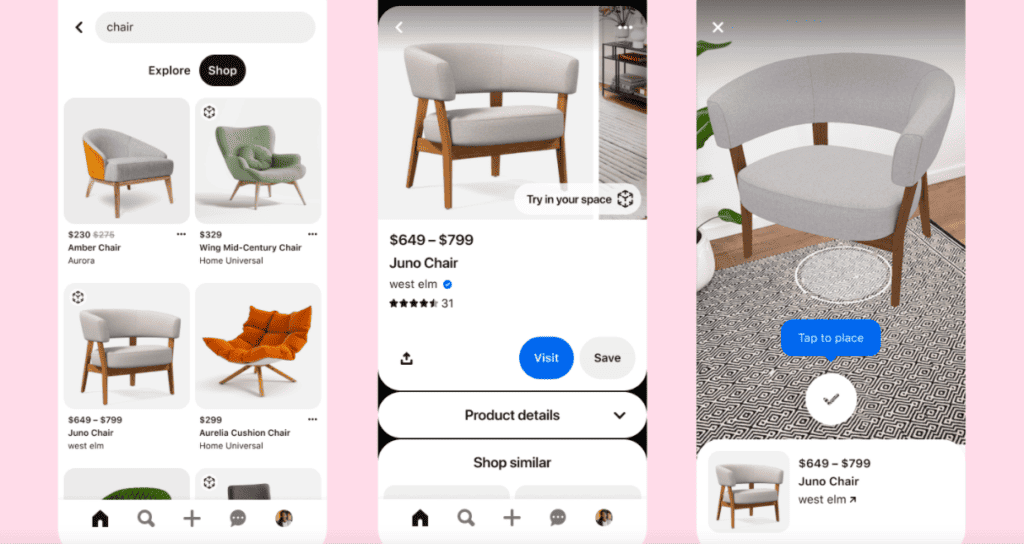 Maison du monde and Leroy Merlin on Pinterest
A few years ago, Pinterest launched the try-on feature on its application for furniture and make-up. Maison du Monde and Leroy Merlin were the first to take the plunge, offering a catalogue of furniture to view on this social network.
We will get back to you in few minutes ✔
Applications can also be used to integrate augmented reality into your digital strategy. You can choose to create an application dedicated to augmented reality or integrate augmented reality directly into your furniture catalogue.
The benefits of augmented reality for mobile applications
Mobile applications have a number of advantages that optimise the user and customer experience when viewing furniture in 3D. Although filters on social networks are a good way of using augmented reality, they don't offer as optimised an experience as a mobile application. This is because the weight of the 3D files you can upload on social networks is much lower than on an app. So if you use an app, you can offer 3D furniture with much more real detail and optimised texture quality.
Mobile applications also make it possible to offer an entire catalogue of furniture in augmented reality and to dedicate the application to this. On social networks, you can't really display a product sheet and add information about the furniture. But on an app, the interface can be specially designed for this.
Examples of furniture brands using augmented reality on applications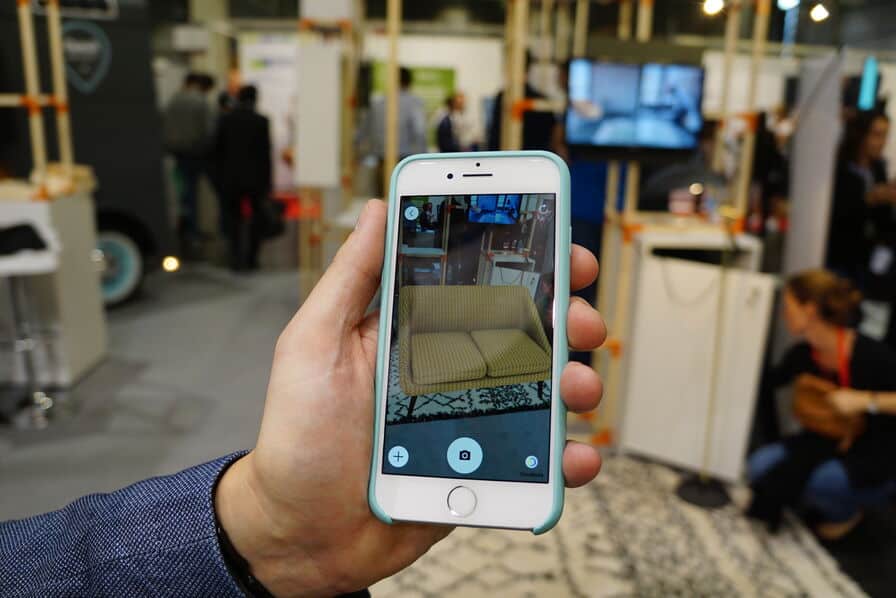 La Redoute and its immersive catalogue
La Redoute has set up a feature on its application to project furniture in augmented reality in the user's real environment. Users can then rotate the furniture, move it around and position it in the right place simply by using the touch screen on their smartphone. Accompanied by a chatbot, consumers are guided throughout their journey to enhance the shopping experience.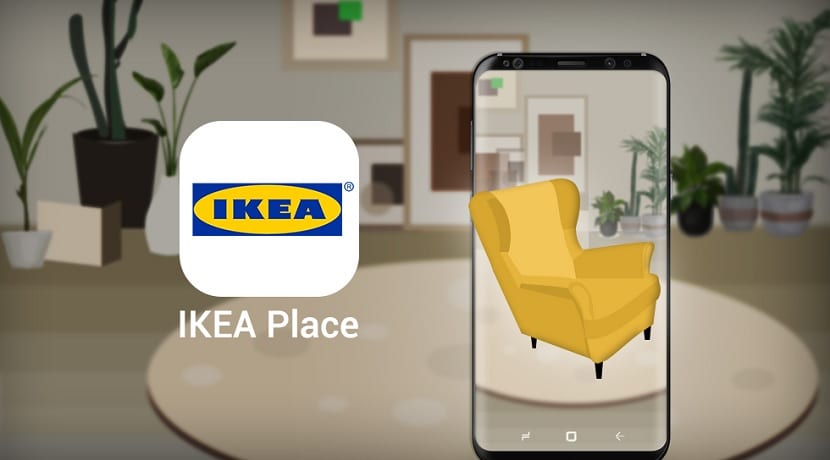 Ikea and its augmented reality applications
Ikea is one of the pioneering furniture brands in the field of augmented reality. In fact, it is one of the companies that has invested the most in this new technology to offer immersive user experiences. Users can therefore download several applications that enable them to use different augmented reality functions.
3- Internet sites and the AR Web
Augmented reality can also be integrated directly into websites using Web AR. By integrating a code, you can add 3D furniture to the product page to help users make their purchase. The only downside to this solution is the increase in page loading time, which can be detrimental to the smooth running and performance of your site.
The benefits of augmented reality for websites
Firstly, Web AR is integrated directly into the website, so users don't have to download an application or visit social networks to use augmented reality. So there's no risk of losing a future buyer because they won't leave your furniture sales site.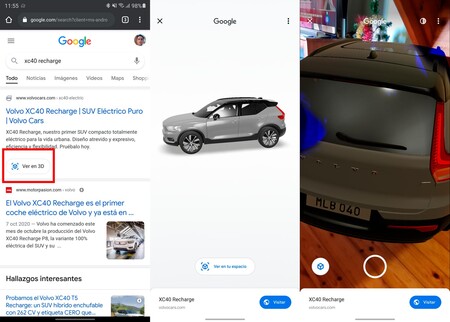 Secondly, in terms of SEO, Google more readily highlights websites that offer effective and useful user experiences. Indeed, augmented reality is very well integrated into the search engine and is an asset for moving up the SERP pages quickly. What's more, if you integrate the AR Web of your furniture into the product page, it's possible that Google will display the AR experience directly on the SERP in first position.
Example of a furniture brand using augmented reality on its website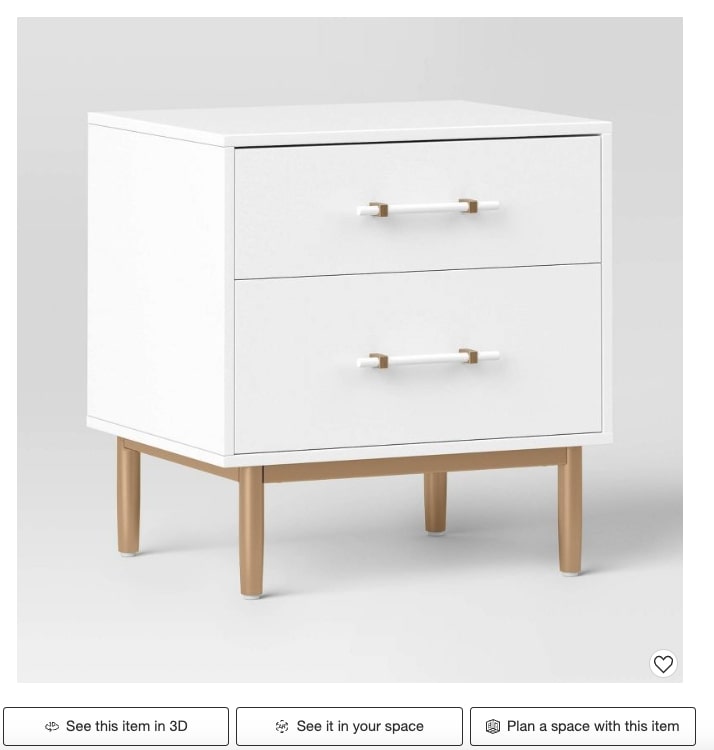 Target and its thousands of AR products
Target is a furniture brand that offers to project its furniture into the user's environment from its website. Thousands of pieces of furniture have been available in Web AR on their website since 2017. In addition to photos and 3D modelling of the furniture, a feature has been added so that users can position the furniture in augmented reality in their living room.
Augmented reality is therefore an asset that furniture brands are already exploiting, as it allows users to see the furniture in their own homes without having to go to the shop. This enables brands to increase their revenue from digital channels while offering a customer experience that is virtually the same as in a physical shop.