Why integrate influencer marketing into your strategy?
Influencer marketing consists of promoting a product/service by relying on the visibility, notoriety and power of influence of personalities: experts, opinion leaders, influencers, etc. Influencer marketing can take different forms, such as the presentation of the product/service in a story, a post, a video, etc. The conditions will be set according to the exchanges between the brand and the influencer. So why implement an influencer marketing strategy? Here are the 5 main reasons!
1) Influencer marketing to raise brand awareness
The watch brand Daniel Wellington is a good example. Indeed, it has succeeded in making itself known thanks to an effective and powerful social media strategy. By using influencers, the brand gives visibility to its products. Indeed, the influencers post stories and/or posts with a watch of the brand using hashtags while offering a promo code. Internet users then discover the product, the brand and will potentially buy the product with the shared promo code: the ideal way to develop its brand image!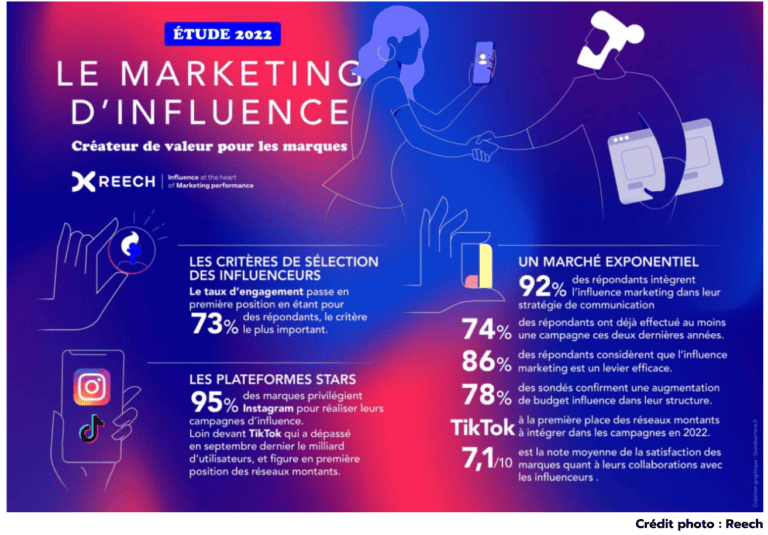 Using influencers is a real opportunity to gain visibility and notoriety. Indeed, they present in a relatively natural way the product or service of the brands they work with. Internet users identify themselves very easily, a relationship of proximity and trust is established. Using influencer marketing therefore makes it possible to reach numerous and committed communities. Indeed, when a new product/service is presented, Internet users can then go and find out more about the brand presented: a way to gain subscribers and acquire new leads!
2) Better targeting to increase influence
A marketing strategy is above all based on the target. Indeed, by wanting to address everyone, brands end up addressing no one. It is therefore necessary to be precise in targeting in order to implement a coherent and effective strategy. Consequently, the selection of influencers is an important step. It is necessary to work with influencers in coherence with the brand image and the core target. Internet users will immediately react to the product presented that corresponds to their hobbies, centres of interest, etc. interests and inspirations. A well-executed influence strategy allows you to assert your positioning and stand out from the competition. 
The French brand of natural hygiene and beauty products Breathe has collaborated with top athletes, such as Laure Manaudou. With this kind of collaboration the brand wants to target sportsmen and women who are attentive to their consumption and the origin of their product. By highlighting these collaborations, the brand runs a social media campaign in line with its values and brand image.
3) Building customer loyalty
The main power of influencers is the trust of their community and the close relationship they maintain. Thanks to this trust, influencers develop communities of loyal internet users, who listen to the advice and references they give: "92% of consumers trust influencers, according to them, it is built on a personalised and credible relationship between the brand, the influencer and them." according to Hubspot's 2022 influencer marketing figures. Influencers therefore appear as real ambassadors allowing to conquer and develop customer loyalty.
4) Increase in commitment
Success on social networks depends on the number of followers and their engagement. Likes, comments and shares are very important. Indeed, it allows brands to gain visibility and awareness on the networks. Influencer marketing will boost this engagement. Influencers promote the brands they work with and then direct users to their accounts. Then you need to capture their attention by offering original and captivating content. Internet users will be curious to discover the brand's content beyond the product/service they have discovered beforehand.
5) Original content creation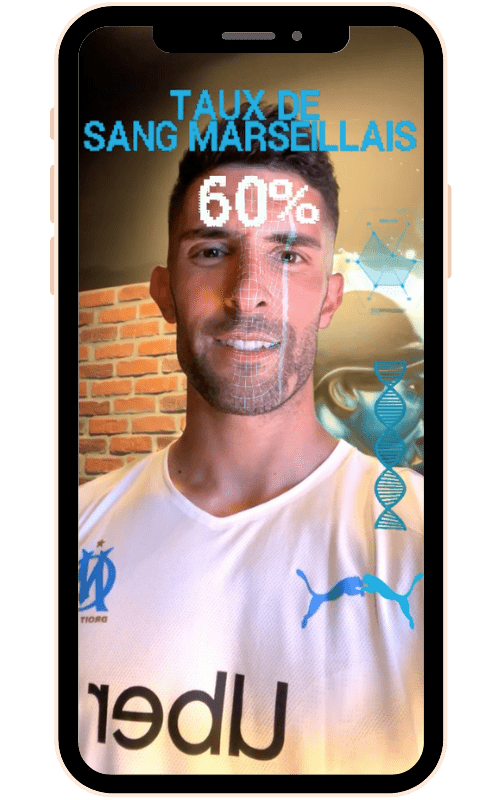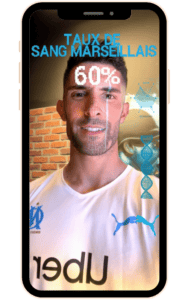 A collaboration is an opportunity to create original and impactful content. Influencers have innovative ideas that appeal to Internet users. So you have to make use of your collaborations. The most important thing is to create relevant and qualitative content that is geared towards Internet users and meets their expectations.
Varying formats are very interesting to attract the attention of users on social networks. The filter has become particularly popular on Instagram. It offers a new and unique immersive experience! It is possible to promote a filter in a story, but also to use influencers. They will then test the filter and share it with their community. Subscribers will then be able to use it and discover the brand.
Influencer marketing is therefore an interesting development axis for brands. They can use it to gain visibility, refine their targeting, engage and retain Internet users, but also to create original content. Augmented reality filters are particularly good tools. Indeed, you propose an effective influence strategy combining originality and unique user experience.