Snapchat comes to computers with its web version
On 18 July 2022, Snapchat's messaging service will be available on computers. This web version will be available to subscribers of Snapchat+, the premium service of the application available since the end of June. The web version will offer almost the same functionality as the Snapchat mobile application.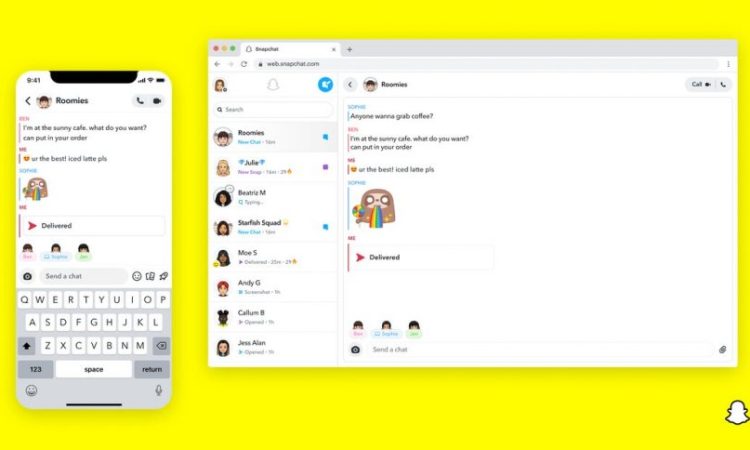 Description of the features of the Snapchat for computer version
Snapchat was one of the very few social networks that did not offer a computer version. For example, Instagram, Facebook, Pinterest and Twitter have been on the web for many, many years. Snapchat has now taken the step of making their messaging available by logging on to web.snapchat.com. Snapchat+ subscribers will be able to send photos, messages and make video calls just like on the app.
In the press release, Snapchat highlights the video and voice calling feature in particular. Indeed, the company believes that this feature is "a new way to continue their conversations on their computers, where they already work, learn and surf". The web version will only be available on Chrome, which is the only compatible browser. For messages, as on the mobile application, users will be able to use the "reply" feature as well as reactions to messages.
Snapchat filters are not yet present on the mobile version but the Snapchat group assures that they will arrive very soon. The same goes for Stories, Discovers and mini-games, for the moment no information has been communicated above.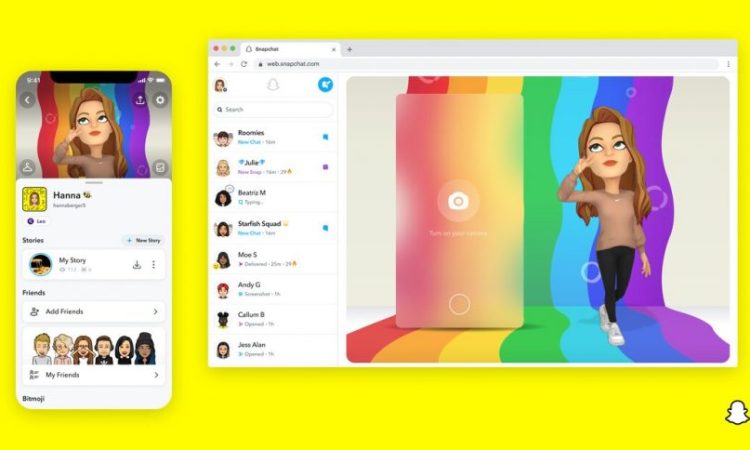 A responsible web version developed step by step
In its press release, Snapchat assures that privacy and personal data protection are a priority. Indeed, the Snapchat web page will be automatically hidden when a new browser window opens. In addition, bitmojis will be accompanied by a computer when someone uses the web version in order to warn other users.
To ensure its web version works properly, Snapchat has made the service available to Snapchat+ subscribers in the US, UK, Australia and New Zealand. Germany, France, Saudi Arabia and the United Arab Emirates will be the next to be able to use Snapchat on computers.