Nike offers NFTs in the metaverse with RTFKT
With the acquisition of RTFKT, Nike continues to create NFT in the metaverse. Sneakers, sweatshirts... We tell you more!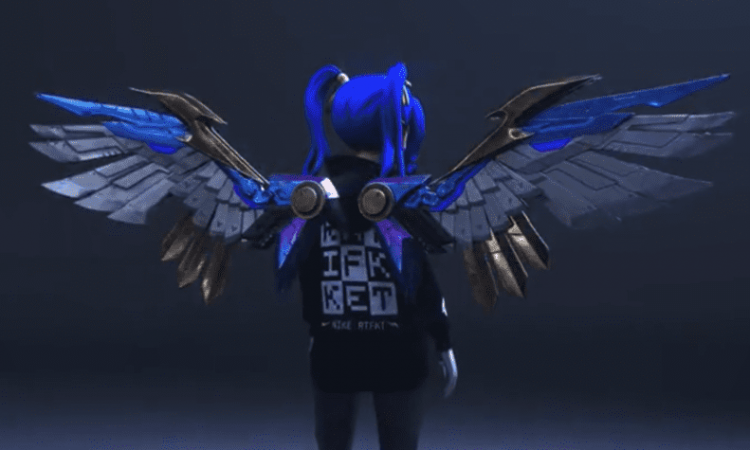 The large American group has bought the NFT design studio RTFKT with the ambition of creatingvirtual objects. RTFKT, pronounced ArtifactThe company has produced various NFT collections and partnerships, notably for the creation of 3D avatars. Real assets of the web 3 The Nike brand has decided to adapt and to offer assets linked to new technologies. This is particularly the case in the world of sneakers, which is gradually moving towards NFTs. In April 2022, the sportswear brand released the CryptoKicks, the famous digital trainers created by the brand.
Nike is not stopping there and continues with the release this summer of a black hoodie equipped with NFC embedded in the fabric of the hoodie in question, a chip that allows information to be exchanged between two devices equipped with a chip. This chip then allows shoppers to use their smartphones to interact with the sweatshirt and take advantage of augmented reality options via a QR code. For example, users can add digital angel wings and various accessories to personalise and virtually visualise their NFT. The sweatshirt will be available in physical form with a release date in December. 
By combining physical and virtual, Nike offers various experiences to its users, each more surprising than the last. It has become important today to offer immersive and original experiences to capture the attention of Internet users and stand out. This is what Nike is doing with the creation of NFT and the development of its presence in the metaverse. At the end of 2021, the group launched Nikeland, a virtual space in Roblox where users are immersed in the brand's universe and can live experiences shared with other users. With its own metaverse, the major sportswear brand is making its mark and offering optimal hybrid experiences, ideal for continuing its development and mixing different worlds!