Niantic announces the release of a new augmented reality game: Peridot
After releasing Pikmin Bloom, Niantic announces the upcoming augmented reality game Peridot. As a reminder, Niantic is the forerunner of AR games, having created the famous Pokemon Go and Harry Potter Wizards Unite.
An augmented reality game full of cute creatures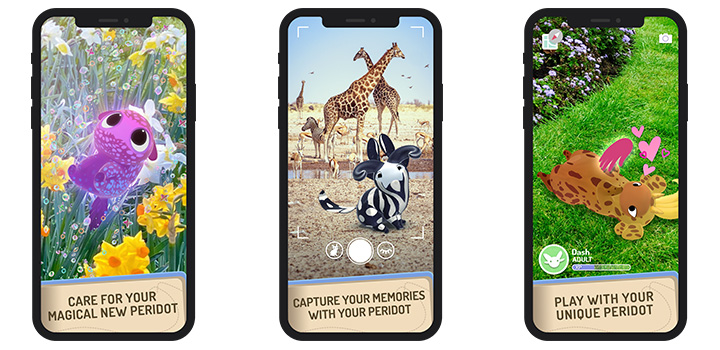 Peridot is an augmented reality game that allows users to raise animals straight out of a fairy tale. The player's role is to care for the creatures and protect them from probable extinction.
There are several tasks to accomplish such as feeding, training and growing them. Each animal that a breeder trains will be unique and will have a different physique and character depending on the procedural generation. In addition, they will all have different DNA which makes the breeding and reproduction aspect very realistic and more complex.
This game can also be played by several people in order to create a real exchange between the breeders.
Peridot: a cutting-edge augmented reality game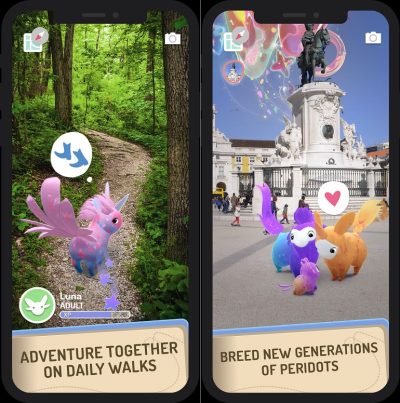 Peridot is not like other augmented reality games that Niantic offers. Indeed, the application was created with the help of Lightship, which allows the creation of powerful AR worlds. For example, the creatures are able to detect different types of surfaces and will be able to act differently depending on whether the ground is dirt or concrete. 
For the moment Niantic has not yet given a release date but it is very likely that the augmented reality game will soon be available in some countries for a test phase and then worldwide.
The future of augmented reality is clear
Although the virtual metaverse trend is taking place, Niantic believes in the augmented reality metaverse. Indeed, in one of its press releases, it is mentioned that the metaverse will be in AR and not in VR. To back up its words, Niantic has launched an easy-to-use tool for making games in augmented reality. Anyone can use this platform and it offers very powerful features. 
Thanks to this, a person can create a game in augmented reality and share it with other users. Lightship aims to democratise augmented reality and to develop metavers for everyone.
Recently, Niantic has been buying up companies who are working in augmented reality to continue to develop this technology to offer ever more powerful experiences.
Towards a metaverse in augmented reality?
Metavers have been a hot topic for a while now, but many people don't know that metavers are not only in virtual reality. There are already metavers that are neither VR nor AR. Let's take the example of The SandBoxThis is a metaverse created entirely in voxel (3D pixel), which is accessible from the computer and does not require support for augmented and virtual reality.
It is therefore possible to have several types of metavers without having to eliminate the other possibilities.