New Instagram update in development on stories
Increasingly sophisticated functionality through updates
After integrating the likes on storiesInstagram continues to make updates to its features to make the app more personalised and enjoyable for users. 
Indeed, in early 2022, Instagram announced that they would be rolling out new updates to improve the user experience. But these updates are not made by chance. In order to stay in the social network race, Instagram needs to improve its application so that users spend more time on it and new people sign up.
Instagram is very heavily used by generation Z and Y and the latter generations are more attracted to visuals than text on social networks. That's why all new updates are made to improve the visual side and the quick side of the features.
The new update: personalised avatars may be available for story reactions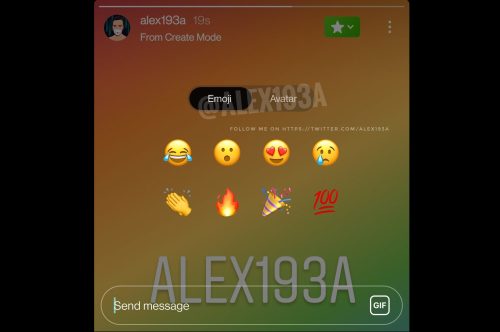 Alessandro Paluzzian app developer who is aware of new Instagram updates, shared a visual on Twitter about it. 
Indeed, the screenshot shows that in addition to likes on stories and emojis to react to a story, Instagram would work on the integration of personalized avatar for stories. On the photo, users will be able to choose how to react and will be able to choose between a tab made up of emojis or a tab made up of a personalised avatar.
As mentioned in the first part, Instagram is looking to make the social network customisable. This is why this new update makes a lot of sense as users will have more choices and they will also be able to change the avatar to their liking.
For the moment Instagram has not yet given a date when this update will be made.
Avatars: a new step for Instagram
Personalised avatars can also be reminiscent of those on Snapchat. Indeed, for a few years now, you have been able to create a bitmoji, a Snapchat avatar, that looks like you on the application. This avatar is then used for your profile and you then have access to lots of stickers that use the bitmoji. This feature has been a hit on Snapchat and that's why Instagram would like to adopt this principle for the application. 
Furthermore, with the start of metavers, it is likely that Instagram will prepare the ground by offering avatars. Indeed, avatars are essential for virtual worlds and so Instagram users will already be used to the presence of avatars on the social network.