New brands enter the NFT market
The NFT and the metaverse are technologies that are constantly developing. Brands are becoming aware of the importance of innovating and integrating Web 3.0 into their development strategy. New brands have recently developed their NFTs and are therefore entering the market. Let's take a look at what's new in NFT!
The world of sport is investing in NFTs and this is notably the case for Roland Garros. The aim is to offer fans a virtual experience and to be totally immersed in the centre court via a 3D modelled platform. Named "RG Game, Seat & Match", the development of this collection of NFTs demonstrates Rolland Garros' capacity for innovation. Already a pioneer in the organisation of eTennis competitions, the organisation wishes to develop its proposals notably through the sale of unique digital assets. 5,000 NFTs sold at a price of 200 euros each will be launched from 19 May 2022. Each NFT represents a virtual seat in the Philippe-Chatrier virtual court, ideal for tennis fans to live a new unique experience!
Luxury brands are moving into Web 3.0. By investing in blockchain, NFTs and the metaverse, the major brands want to position themselves as an innovative brand. This is particularly the case for LVMH. The French house wants to offer unique immersive experiences to its customers. Work on virtual tours of the leather goods workshops or the setting up of digital fashion shows during which it will be possible to buy NFT previews is gradually being developed.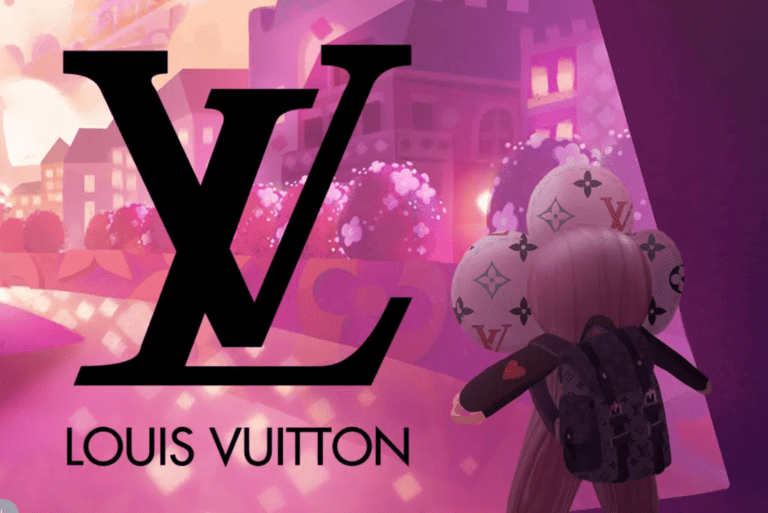 For its 200th anniversary, Louis Vuitton has developed a video game called "Louis: The Game". Vivienne is the main character. You can follow her life and visualise the key moments of her life. 30 virtual objects can be purchased within the game. These NFTs are postcards of the history and past of Louis Vuitton. They were created by Beeple, a renowned American digital artist. This presence in the brand's new universe reinforces its storytelling strategy through an optimal virtual experience.
The famous American coffee chain Starbucks will enter the web 3.0 with its own NFT! The aim of the company is clearly to offer "exclusive experiences and benefits" for customers. The group wants to be part of the great NFT adventure by launching its collection during the year. But what is the concept? Focusing on "coffee art and storytelling", the creation of these NFTs would give owners access to unique experiences and exclusive benefits. New concepts will be added to strengthen the sense of community at Starbucks with "new concepts like ownership and community membership models that you'll see developing in the Web 3 space," says Brady Brewer, Starbucks' chief marketing officer.
The group wants to differentiate itself from other brands by investing in an "environmentally sustainable" blockchain. The Ethereum blockchain is the most common and the one generally used by brands. However, it is relatively energy intensive and therefore not very responsible and sustainable. In order to differentiate itself, Starbucks wants to invest in these new technologies while having a lower environmental impact and footprint. Starbucks has not yet revealed the blockchain selected, but is already announcing its ambitions. 
From a creative and inspirational point of view, it is likely that the company will draw on its 50 years of existence, know-how and its digital ecosystem. Indeed, the brand is targeting a younger clientele that is adept at new technologies and on the lookout for novelties. A metaverse project is also in development, we can't wait to see what happens next!
In mid-April, the French retailer launched two exclusive NFT collections. On the lookout for new trends, Monoprix has not hesitated to launch itself into augmented reality and virtual reality.
In collaboration with the designer Vincent Darré and the pastry chef Yazid Ichemrahen, the chain is offering a limited series of its NFTs in order to give Internet users unique experiences while learning about crypto-art. Indeed, for its 90th anniversary, Monoprix has decided to invest and develop its presence in new technologies with this arrival in the Web 3.0. With the collaborations established, the company wishes to democratise NFTs, these digital assets that are constantly developing. To this end, explanations and support for customers are offered to guide them and help them better understand this new digital universe. Ferdinand Tomarchio, the group's Digital, Data and IT Director, explains that this release is part of the turnaround in e-commerce, the omnichannel and digital strategy developed.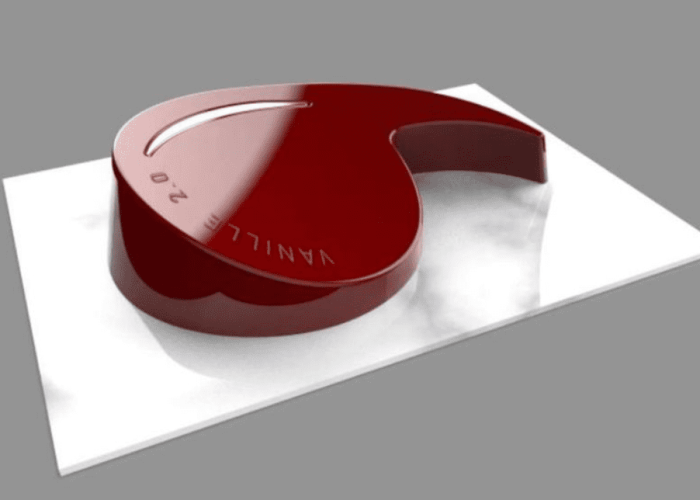 6 digital objects are available: 90 copies of a cake sold in digital form and 5 works of crypto-art which can be found in 18 copies. Yazid Ichemrahen proposes "a unique work between design, simplicity, tradition and modernity". For his part, Vincent Darré proposes a poetic stroll to follow through the works created. From a technical point of view, each NFT is sold for 0.09 ETH, the equivalent of 267 € via the Ethereum blockchain. Thus, by seizing these new technologies, Monoprix offers a unique immersive experience, ideal for the most curious, while highlighting its taste for innovation and creativity.