Niantic has launched its own social network, Campfire
Established in the field of augmented reality, Niantic is one of the major players in the sector. Creator of the successful Pokémon Go game, the company is constantly developing and establishing itself in the AR world. The group's latest innovation is the launch of its social network. What are the features? Why and how to use it? Let's take a look!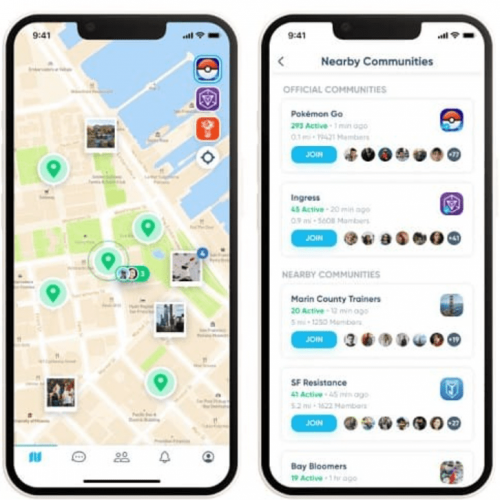 The group's primary goal is to revolutionise the world with its innovative vision of the world. Specialising in augmented reality games, Niantic has developed unique immersive and entertaining experiences through its games. 
As technology continues to evolve, it has become necessary to grow with it, and Niantic's mission is to do just that. By connecting the physical world with the virtual world, ideas, information and new experiences are created in an incredible way. This desire to improve the world has enabled the group to develop multiple projects such as the Field Trip application, the game PeridotIn addition, the company is actively involved in the development of Google Earth, Ingress Prime and the world-famous game, Pokemon Go. This game has been a worldwide success, thanks in particular to the knowledge and skills of the group, which have enabled the creation of a complete game combining virtual experience in the real world. 
Campfire, a new social network
During Lightship Summit, Niantic's annual meeting, the group announced the launch of Lightship VPS. This tool dedicated to developers aims to determine the position and orientation of a user very quickly. It will therefore serve as a basis for the development of its real-world metaverse. 
Another key announcement was the release of a new social application developed by Niantic. Campfire helps users discover new events, games and people around them. Initially launched in a few regions, the app is slowly expanding. On the feature side, Niantic games, including Pokémon Go, will be added to the network to form groups of players. Thanks to a dynamic map of their region, players can see what's going on around them and make their choices. As a final practical and cool feature, chats can be held, an opportunity to keep in touch with other players and make new acquaintances.
These novelties complete the offer already proposed by Niantic and make the group progress little by little in its conquest of the metaverse. We can't wait to see what Niantic has in store for us!