Using Snapchat filters on a computerIs it possible?
Snapchat filters are content that users are very interested in, which is why Snapchat wants to make them available on computers.
Snap Camera software to use Snapchat filters on a computer
A few years ago, Snapchat released a software to use Snapchat filters on a computer. This software, Snap Camera, also made it possible to integrate lenses on Twitch lives and video conferences. Indeed, by simply changing the source of your camera, you could integrate all available Snapchat filters on your computer.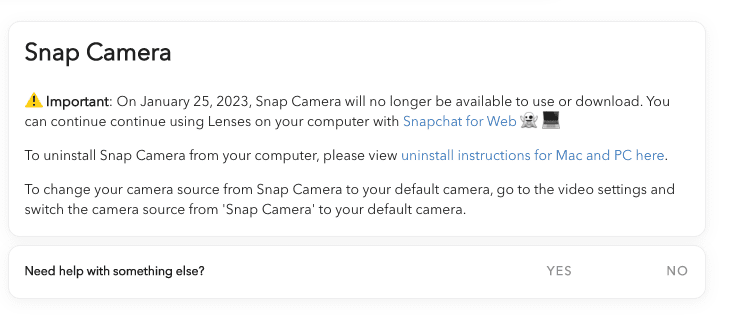 However, as of 25 January, Snap Camera is permanently closed after a brief and discreet announcement from Snap. As a result, many content creators are in trouble. Furthermore, the group has not clearly explained the reasons for this decision or alternatives to Snap Camera.
The new web version of Snapchat
So, for the time being, there is only one way to use Snapchat filters on a computer. You have to go through the new Snapchat web application which is exactly the same principle as the mobile application.
Here is a list of the features available on the web version: 
Sending photos and videos with or without filters

Sending a message from the chat

Replying and reacting to a message

Deletion of messages after 24 hours

Voice and video calls

Save photos and videos taken by the user on the computer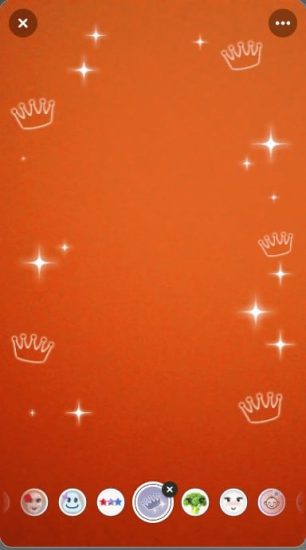 Example of a filter that you can find on the web version of Snapchat
The Snapchat web is therefore not at all an alternative to Snap Camera as lenses cannot be integrated into other tools such as Twitch or Zoom. One of the most restrictive limitations of the Snapchat web is that you do not have access to all the available filters. Indeed, the lens library is not available on the computer, you can only browse through some basic filters.
The computer version of Snapchat has just been launched and for the moment it is not yet optimised. Many features are missing, but it is certain that Snap's teams are working on much more complete versions for the coming months.
We will get back to you in few minutes ✔