Metaverse and crypto-currency What is the link between these two technologies?
The metaverse continues to develop and is attracting more and more users. This shared virtual universe is particularly in relationship with blockchain and crypto-currency. But what is the link? How does it work? And what are the possible uses? We tell you more!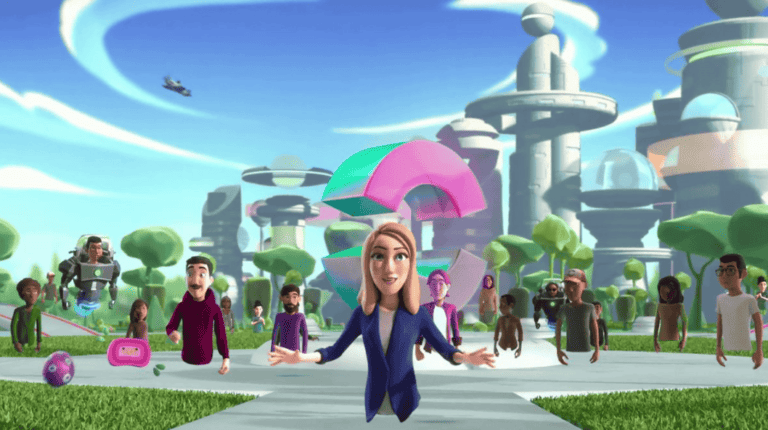 In October 2021, the Facebook group changed its name to Meta. Since this change, the metaverse is growing and is at the centre of the group's development strategy. The stated objective is therefore to develop the metaverse, a shared virtual universe around which unique experiences and immersive are built. Users can then simply create their avatar to evolve within this futuristic environment. Numerous options are then possible within the metaverse such as playing, discussing, meeting and exchanging with other users. Internet users are free to evolve wherever they want without any limitation on their activities and evolutions within this virtual world.
Blockchain and crypto-currency
But then why mention the crypto-currency when talking about the metaverse? Elements can be purchased within the metaverse that allow for create and develop a virtual economy. Clothes, accessories, houses, objects or even activities, many things can be bought in this shared virtual world. It is therefore during selling and buying that blockchain and crypto-currency come into play. Indeed, it is thanks to this currency that users can exchange with each other and therefore participate in this virtual economy. There are different crypto-currencies such as Bitcoin, Ethereum, Binance Coin, Ripple, Cardano... There are many. For its part, the blockchain allows you to store and then transmit information quickly and securely without going through a central control body. Depending on the metaverse platform used, the crypto-currency exchanged via the blockchain will not be the same.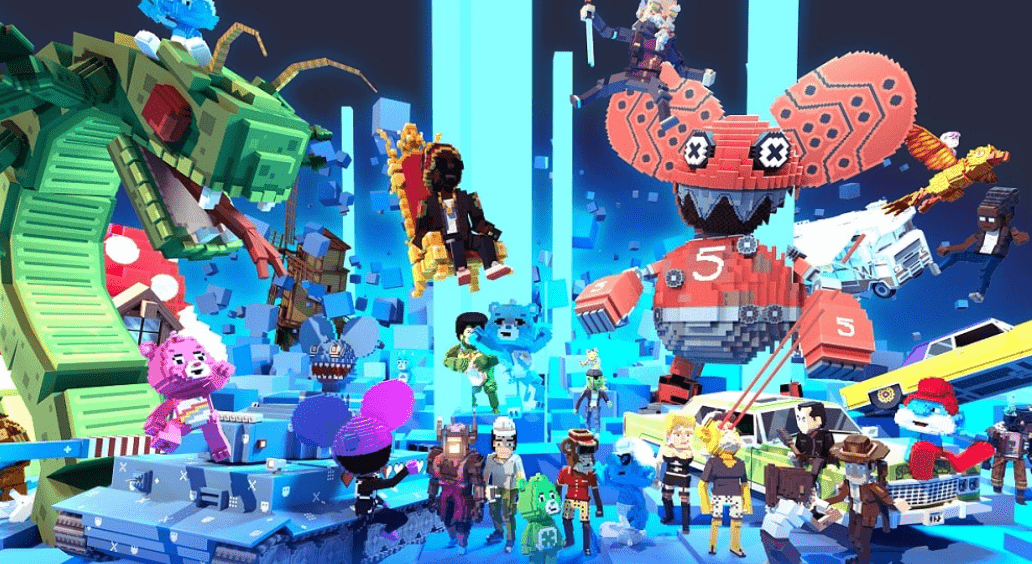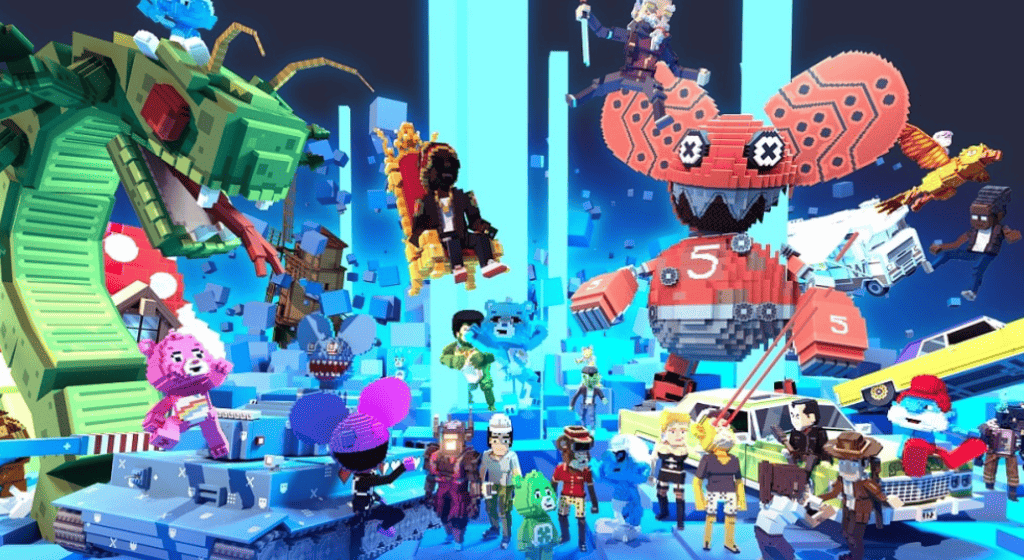 The link between these two technologies
The link between metaverse and crypto-currency is thus made on the metaverse platforms. Here are 3 on which users can evolve and exchange digital assets of their choice.
The crypto-currency used on The SandBox is the SAND. These tokens created on Ethereum are used to trade on the platform and therefore serve as the basis for transactions carried out. In order to buy plots and any other digital assets, it is necessary to have SANDs. These tokens are therefore highly sought after in view of what they allow you to do on the platform. How to buy them? Internet users can go to Binancea global crypto-currency trading platformon which ETH can be exchanged for SAND tokens, for example.
On Decentralandthe cryptocurrency token (ERC20) used is the MANA. These tokens allow Internet users tobuy land and then build what they want, using their imagination. Once a player has acquired their plot of LANDIn this way, he can do whatever he wants and create the imaginary world of his choice: games, services, 3D scenes, concerts, virtual entertainment... Everything is possible!
The Sandbox and Decentraland are two similar metaverses. They allow you to buy and sell virtual land in order to exploit it as desired. Axie infinity differs from these two platforms by offering more of a virtual universe in order to raise creatures, the Axes. In this NFT game based on Ethereum, rewards can be earned and then exchanged with real currencies (euro or dollar). During battles, Axies can be earned, which are the tokens collected and speculated by the players according to their rarity.
The metaverse is therefore a shared virtual universe linked to numerous technologies: NFT, blockchain, crypto-currency... This universe allows Internet users to be totally free and to evolve according to their desires. The development of the metaverse is therefore evolving in tandem with these technologies, particularly crypto-currency.