The Instagram dashboard: a new business tool for professionals to adopt
Over the course of 2020, Instagram has decided to introduce a new interface to its platform. In fact, thanks to its digital resources, Instagram wanted to help professionals achieve their goals thanks to their shop, the ads present on the News Feed and in users' stories. Instagram has therefore decided to consolidate its efforts in terms of tracking, by offering a new tool adapted to this demand: the dashboard.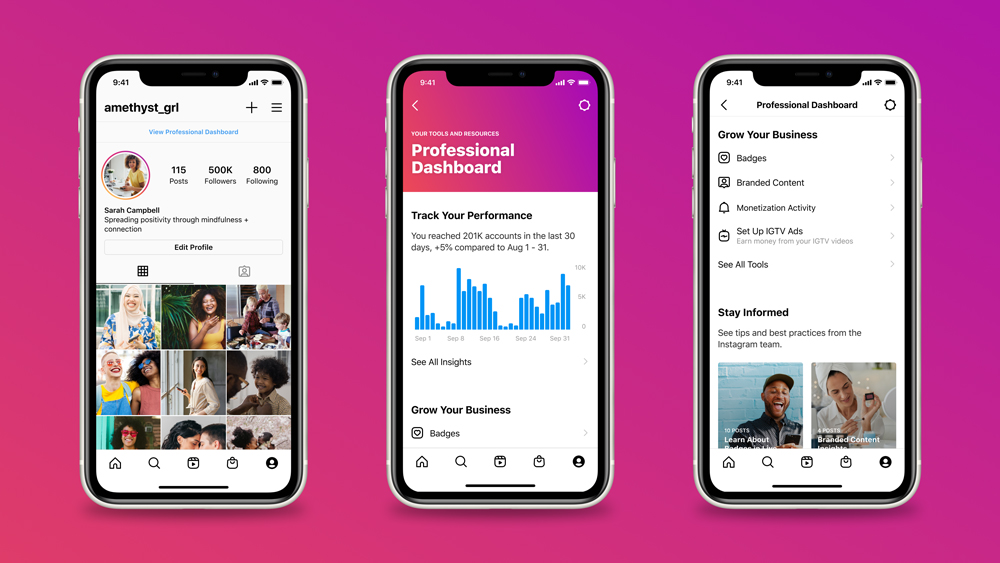 This new tool will only be available to business accounts and creators.
It will allow these accounts to :
Track their performance: by uncovering key facts based on their statistics and trends
Develop their business: by monitoring the eligibility and monetisation of their publications using new tools
Managing their Instagram account: using the educational resources (advice, tips) shared by Instagram
To take advantage of each of these tools, simply click on the link on your profile in the "information on your profile" section. Then scroll down to discover all the information centralised on the dashboard.
A dashboard with a very specific purpose
By setting up this Dashboard, Instagram intends to optimise the use of this social network by facilitating the work of creators, companies and influencers present on the platform. The aim is to bring these professionals together and help them manage their accounts. But also to develop their professional activity through digital channels.
By bringing these various tools together in a central location, Instagram makes it easier for users to discover and access the tools that are most relevant to them. Instagram also notifies users thatover timethe platform intends to expand this toolbox with the aim of encouraging companies to use Instagram as a marketing tool.