Finding and using Facebook's augmented reality filters
After announcing the arrival of stories, the social network Facebook offers the possibility of adding augmented reality filters to its mobile application. Today, augmented reality is at the heart of virtual exchanges and will continue to evolve in the years to come. It is therefore important for FaceBook to integrate it into its application and to be able to offer a complete immersion in augmented reality to its users. 
Where do the Facebook filters ?
Founded in 2004, Facebook was the first social network to connect, communicate and share content online with a large number of people. Recently, Mark Zuckerberg rolled out augmented reality filters to attract new users and diversify his platform.  
Available on IOS and Android, the augmented reality filters proposed by FaceBook allow users to modify a photo with filters to immerse them in the virtual world. This can be as simple as attaching effects once the photo has been taken, but it is also possible to add augmented reality elements in the same way as the social network offers Snapchat. 
Where to find the filters on Facebook ? Search ?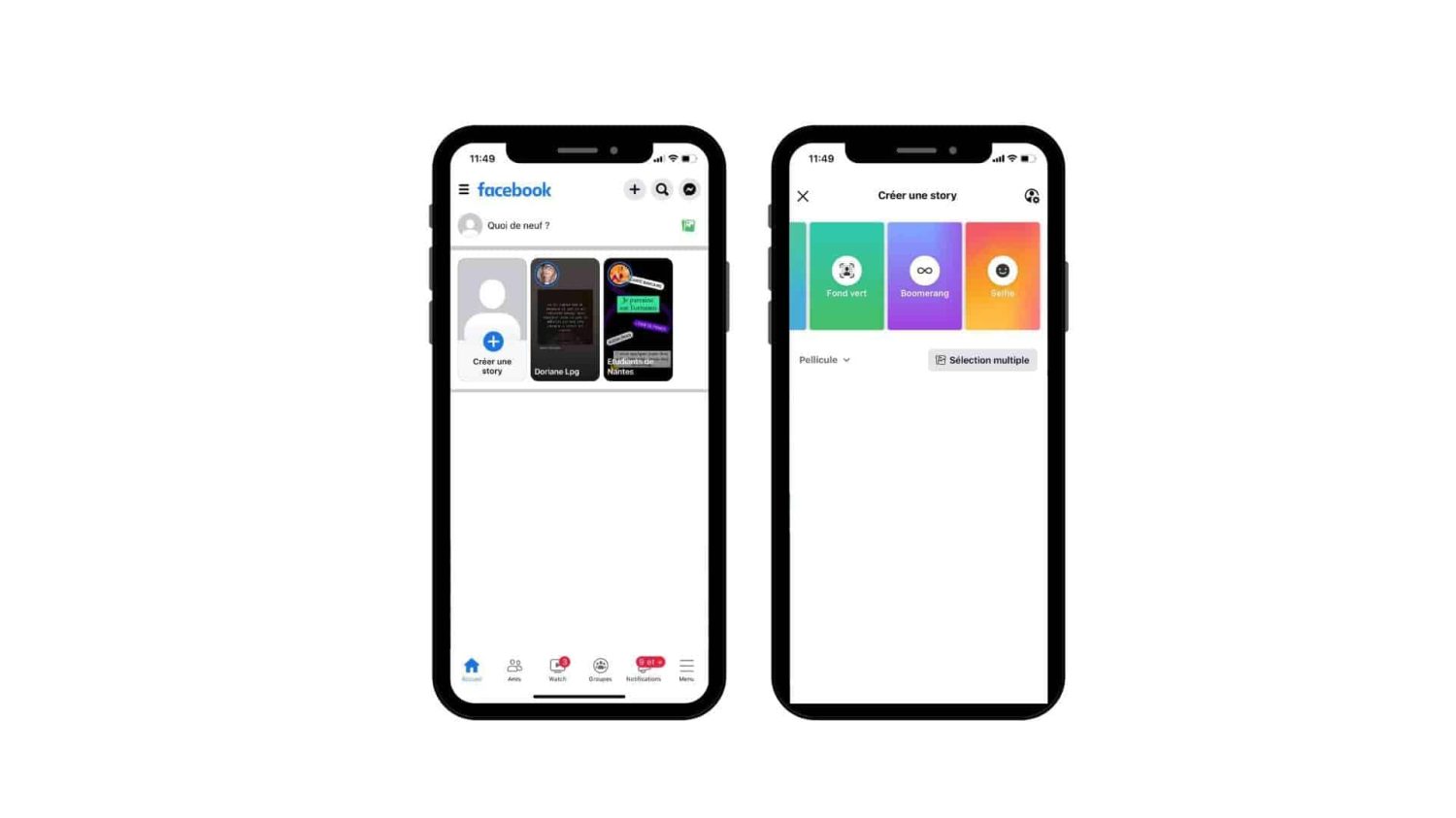 1. Browse the FaceBook social network
To get started, open the application and log in. You will be taken directly to your News Feed, where you will see the option to "Create a Story", click and then choose the type of content you prefer. We recommend that you select the "Selfie" category directly. You can also use the shortcut at the bottom of the screen, which is the camera.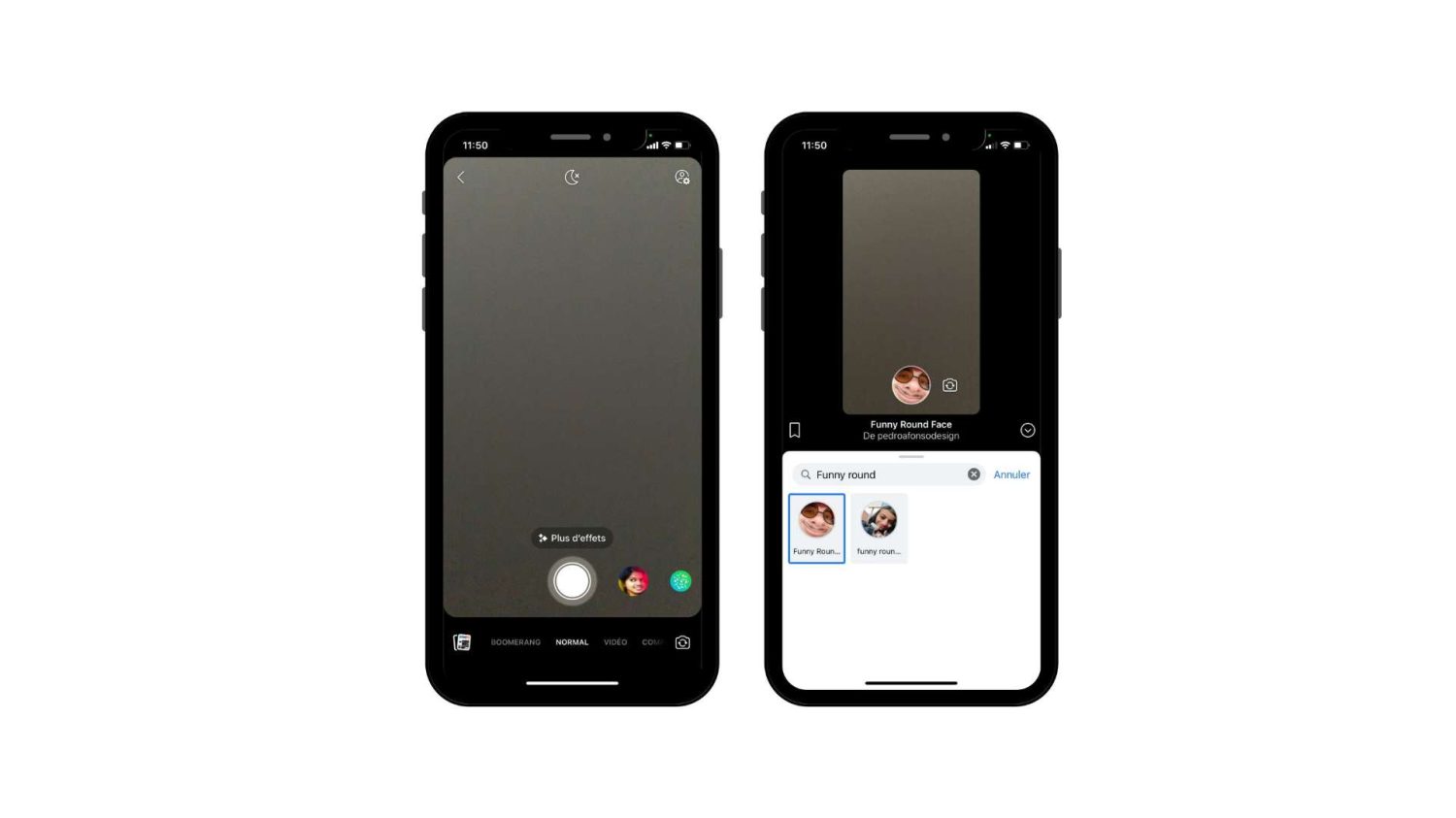 2. Applying augmented reality filters
For best results, make sure the camera is facing you and that your face is clearly visible. To add effects to your photo, click on the "More effects" option located just above the shooting slider. This feature will allow you to discover all the filters offered by the application. To find the one that suits you, scroll through the different filters or use the search function by directly typing the name of the filter you want. This way you can quickly and easily find the filter that suits you best.
How do the filters offered by Facebook?
Augmented reality is a fascinating technology that allows users to test new experiences by combining 2D and 3D elements. They can test new filters and have unique experiences simply by using their screen. As you can see, this technology is already very popular with a large number of users, which is pushing more and more platforms to provide access to it. 
Facebook offers a library of over 300 filters, each offering a different and interesting experience. The app also allows users to save their favourite filters to make access quick and easy. Once the photo or video has been taken, it can be shared directly with followers using a story or post on the personal page.
Top 3 best filters FaceBook
The Funny Round Face filter
The result is very funny with this augmented reality filter as it distorts your face giving it a round appearance and enlarges your nose and mouth. The addition of the glasses ensures the most sophisticated look by covering your wide eyes.
This filter will change the shape of your eyes, eyebrows, nose and mouth to give the impression of a sad expression.
Rummy SaintPatricks filter
This augmented reality filter dresses you up with the inevitable green hat on your head. 
The augmented reality filters real advantages for companies
By bringing 2D and 3D elements into play, augmented reality is a recent technology that captivates a large number of users. They can test and experience new things through augmented reality filters on their screens. 
With the intention of promoting their products, companies are therefore increasingly using agencies to create filters. They use it to create engaging and innovative advertising campaigns to highlight their products and services. For example, a beauty company can create an augmented reality filter to show customers how they would look with a certain product. 
Immersive experiences are therefore highly coveted by businesses to build loyalty, drive sales, increase brand awareness and also increase customer engagement.  
Moreover, the advertising platform Facebook Ads allows companies to create targeted ads to reach their audience on the Facebook social network. Just like augmented reality filters, it is therefore very interesting for them to use this technique.
Filters for social networks are a great advantage for brands. Filter Maker makes your filters for Snapchat, Instagram and TikTok.
Contact us for more information.