TikTok launches augmented reality effects platform
The TikTok application, well known for its short videos, is entering the augmented reality race. If until now the platform did not allow you to create your own TikTok filters The Chinese giant now wants to bring value to the community and enrich the experience of the application.
A platform still in beta version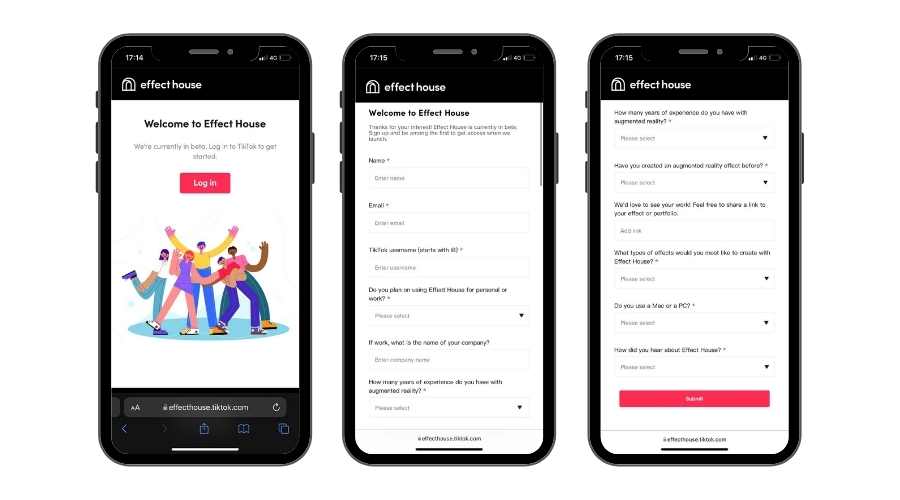 The reason why the launch of this new platform has not caused much of a stir so far is that it is still in the early stages of development. For now, the platform is only available in private beta. If you have a TikTok account, you can sign up for early access to this new tool on  effecthouse.tiktok. Users interested in this early release are asked to provide some personal information and answer questions about their experience with AR technologies.
Before now, it wasn't possible to create or import filters on TikTok, so this new platform opens up new possibilities for users and developers. 
This new tool is still in the beta testing stage, which gives us time to imagine various possibilities for the evolution of this platform and the uses it could be put to, as well as the advertising opportunities it could offer to brands, companies and influencers. 
At the launch conference, TikTok said that the tool would be easy to use, and that various features such as hand tracking and body tracking would be available. 
While TikTok is still being tight-lipped about the platform's features and official launch dates, we can imagine that it won't be long before it becomes a major competitor to Meta's Spark AR Studio and Snapchat's Lens Studio. 
For the moment, TikTok wants to give access to this tool only to content creators, so we don't yet have control over creation. 
If you would like to be kept up to date with the latest developments on this platform or if you are interested in a future project on TikTok, please fill in the form below. this form and we will keep you informed about the progress of the platform and its possibilities.
We will get back to you in few minutes ✔