Sports brands go all out for augmented reality
After the fast-food brands, it's now the turn of the big sports brands such as Nike, Puma, Adidas and The North Face to use augmented reality to offer their customers unique and original experiences. Whether it's to promote their brands, introduce new models or create interaction in their shops, these companies are exploiting all the possibilities offered by augmented reality to their advantage.
Nike takes the plunge into augmented reality
1. Nike Fit Tool to find your ideal shoe size
Since 2019, Nike has been offering Nike Fit Tool on its mobile app. Available on Android and IOS, this tool helps customers choose the shoe size that best suits them thanks to augmented reality. Also available in shop, the Nike Fit Tool is now an indispensable tool when buying a new pair of sneakers, especially for little ones whose size changes all the time! Expert advice from the sales staff can also help customers to use this brand new tool.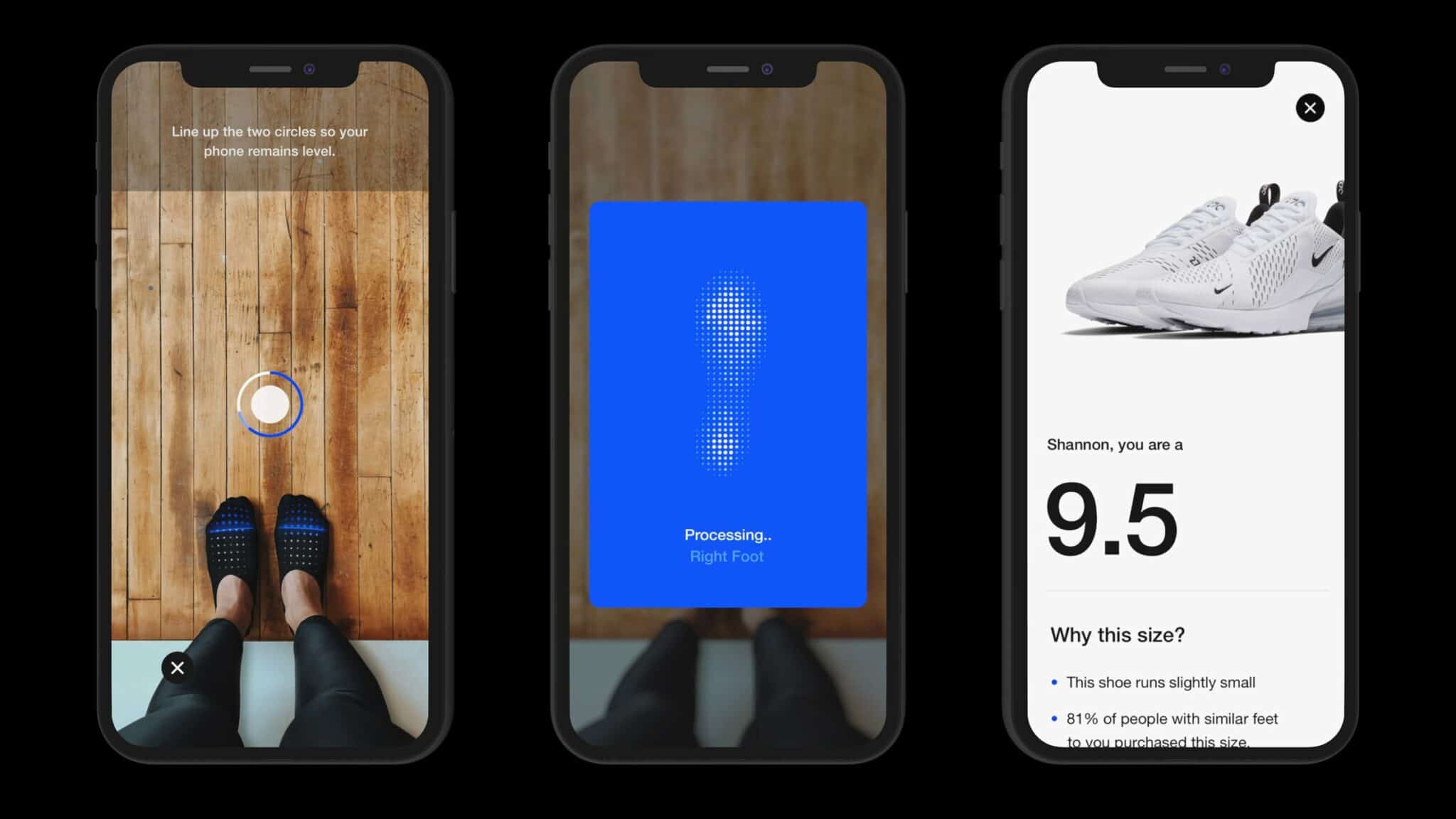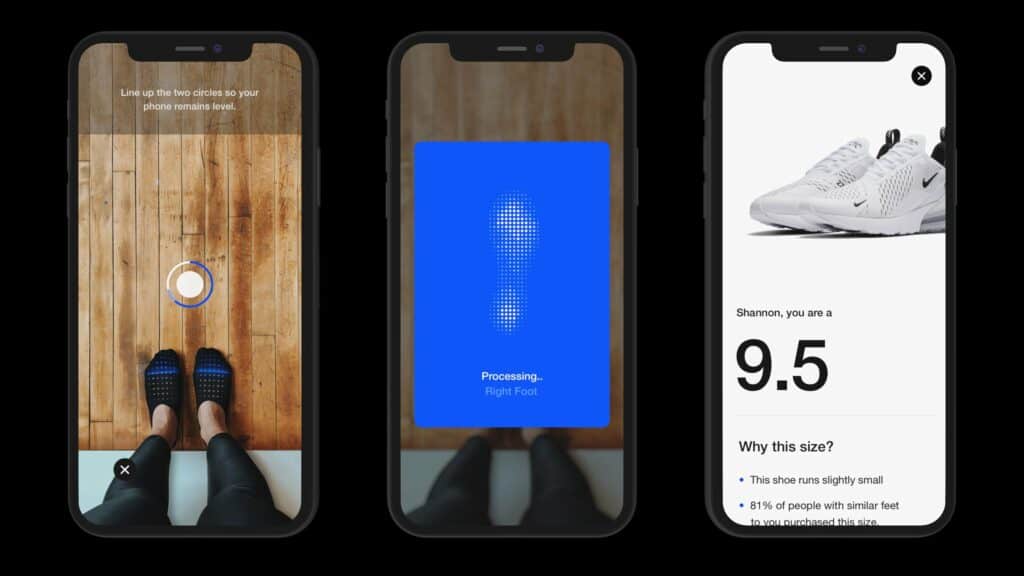 Using Machine Learning and a smartphone camera, Nike Fit Tool scans the customer's foot to determine the exact size. What's more, it adapts the size depending on whether the customer wants a running shoe or a classic shoe. A real time-saver, it avoids the need to try on several sizes before finding the right one.
2. Customise your pair of Nike with augmented reality
The French start-up SmartPixels has created a tool specially for Nike that allows customers to personalise their own pair of shoes. Two mapping terminals were installed in the Nike shop on the Champs-Elysées in Paris. 
The NikeID system is a veritable online studio allowing customers to create their own pairs of Nike shoes straight from their imagination. They can choose everything: colours, patterns, finishes - in short, everything that can be done using augmented reality.
Puma: its vision of augmented reality
1. Augmented reality trainers
Puma is also experimenting with augmented reality as part of the launch of its new LQD CELL Origin AR shoe. Created by the agency INPHANTRYThe application allows users to play games and bring their shoes to life with augmented reality filters. The most impressive filter is the one where the shoes catch fire. As soon as the ionic pair appears on a smartphone screen, it unlocks augmented reality features.
2. Augmented reality in Puma shops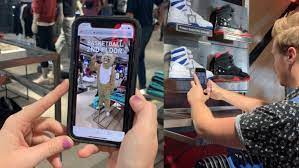 To offer an even more immersive experience, Puma is pushing the boundaries by allowing its customers to take advantage of augmented reality when visiting the German brand's shops. Using the Puma app, users can scan QR codes in the shop to reveal the mascot guiding them through the store. The experience then continues with shoes from the new Puma collection, which offer augmented reality content by scanning their labels.
Adidas promotes the new Adidas Originals ZX 2K BOOST Pure
To celebrate the launch of the new adidas Originals ZX 2K BOOST Pure trainer, global sports brand Adidas and networking platform Snapchat have collaborated with Atomic Digital Design to create the first virtual try-on experience on Snapchat. This revolutionary experience offers users total immersion through a 3D version of the new ZX 2K BOOST Pure.
Available on Snapchat, "ZX Lens" instantly transports users into the Adidas ZX laboratory. By pointing the camera at their feet, they can watch in real time as a pair of ZX 2K BOOST Pure takes shape step by step.
The North Face collaborates with Snapchat
Since May 2015, The North Face has partnered with Jaunt, a company specialising in virtual reality on the Oculus Rift and Google Cardboard platforms. Their partnership aims to introduce Oculus Rift headsets in The North Face shops. In the Broadway store, an area has been set aside for customers to try out the augmented reality helmets. Once the helmet is on, a 360-degree video starts up, immersing customers in activities such as climbing, snowboarding and base jumping.
We will get back to you in few minutes ✔