Samsung steps into the metaverse with its own space on Roblox, Space Tycoon
The large Korean group Samsung has entered the metaverse with its own virtual playground on Roblox. This famous video game platform offers the brand the opportunity to present its products from a new angle and continues to surprise Internet users.
Roblox, the free-to-play gaming platform
Roblox is a gaming platform that is increasingly being used by brands. Nike, Gucci, Hasbro... and many other brands are now present on the platform. The objective for brands is to create new immersive and unique experiences while promoting their product. With the desire to address a young audience, particularly generation Z, being present on this type of platform, banking on new technologies and the metaverse is a good thing. Indeed, groups are adapting and developing their presence on new communication channels. This is the case of Samsung which has created its own virtual terrain, Space Tycoon.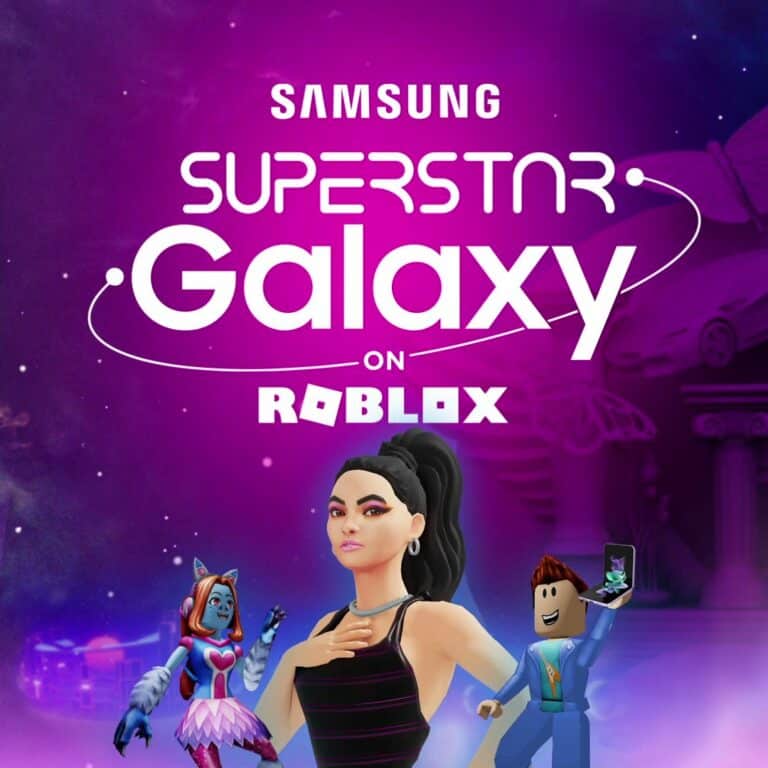 Space Tycoon, the Samsung space on Roblox
With Space TycoonSamsung is immersing users in its world through the metaverse. Plunged into a space station, users can wander through three different game zones, the operating zone in which the resources necessary for the production of Samsung products such as telephones or televisions are found, the laboratory in which the products are manufactured and the shop in which purchases can be made. With this virtual playground, Samsung immerses users in its world. They can play various games while building their own Samsung products. The group explains that "Space Tycoon is designed to be a playground where many customers can experience the unlimited possibilities of virtual spaces.
The metaverse, a rapidly developing virtual universe
The metaverse is increasingly used by brands, particularly to promote their products, and is even referred to as the "metaverse industry". Other platforms such as The Sandbox or Decentraland allow brands to create their own terrain to offer unique and unprecedented immersive experiences. It's also an opportunity to showcase your products and your brand universe in general. 
For example, Nike has created Nikelandhis custom-made virtual world, "a place where sport and creativity cohabit explains the American brand. Inspired by reality, notably the real Nike headquarters, the brand has reproduced this universe and offers virtual mini-games between friends in this environment. Still with the idea of taking Internet users into the brand's universe, a showroom accessible to all allows them to buy Nike items to dress their avatar. Nike is therefore another example of a brand highlighting the brand, its universe and of course its products. 
It is therefore in a process of development, constant adaptability and evolution that Samsung offers a unique experience on Roblox. Its Space Tycoon metaverse highlights Samsung's products, the different stages of manufacturing while adding entertainment with games.  
We will get back to you in few minutes ✔