Pizza Hut and BOSH, an immersive campaign thanks to augmented reality
Pizza Hut is back with a brand new partnership!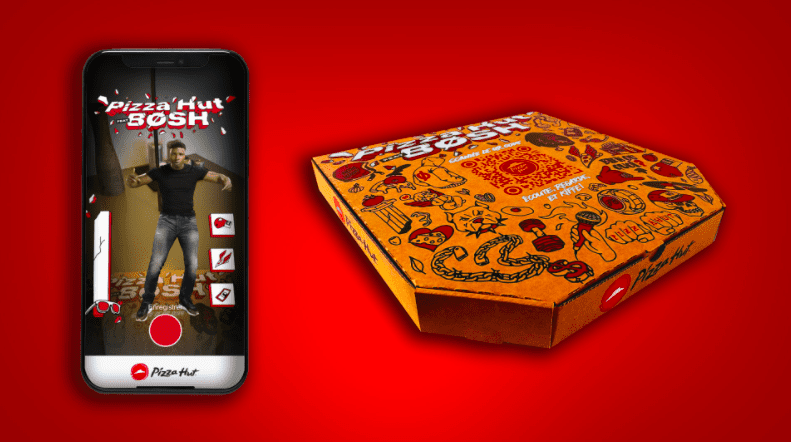 By teaming up with BOSH, a rising star of French rap, Pizza Hut is launching a unique campaign by releasing a limited edition pizza. With this pizza BOSH presents his own recipe: chicken kebab, potatoes, emmental cheese and samurai sauce.
This campaign was designed by Spöka Agency (Socialy) which has been managing the brand's image on social networks since 2020. Spöka then trusted us to create the elements of the campaign in augmented reality.
This campaign offered not only an original partnership with a rapper but also an immersive augmented reality experience. 
A QR code was printed on the pizza boxes, so consumers could scan it directly and see BOSH appear in augmented reality on their smartphones. The rapper then offered a private mini-concert, performing "Gringa", a track from his latest album.
This operation allowed the customer to live a unique and completely new experience in France.
Indeed, augmented reality is an original way to be closer to the consumer and offer a personalised experience. At a time when digital has become more important, it is a powerful way to reconnect with your audience.
This campaign was an opportunity to bridge the gap between the physical medium and digital interaction, what is now called phygital.