Pinterest France launches idea pins!
Pinterest makes idea pins an innovative format on the networks. A new one offering many more creative possibilities. This feature is present on designer accounts.
Pins were already available in the US and went through a test phase before being offered to everyone in France. Pinterest is thinking even bigger and plans to integrate new features on these pins in the future.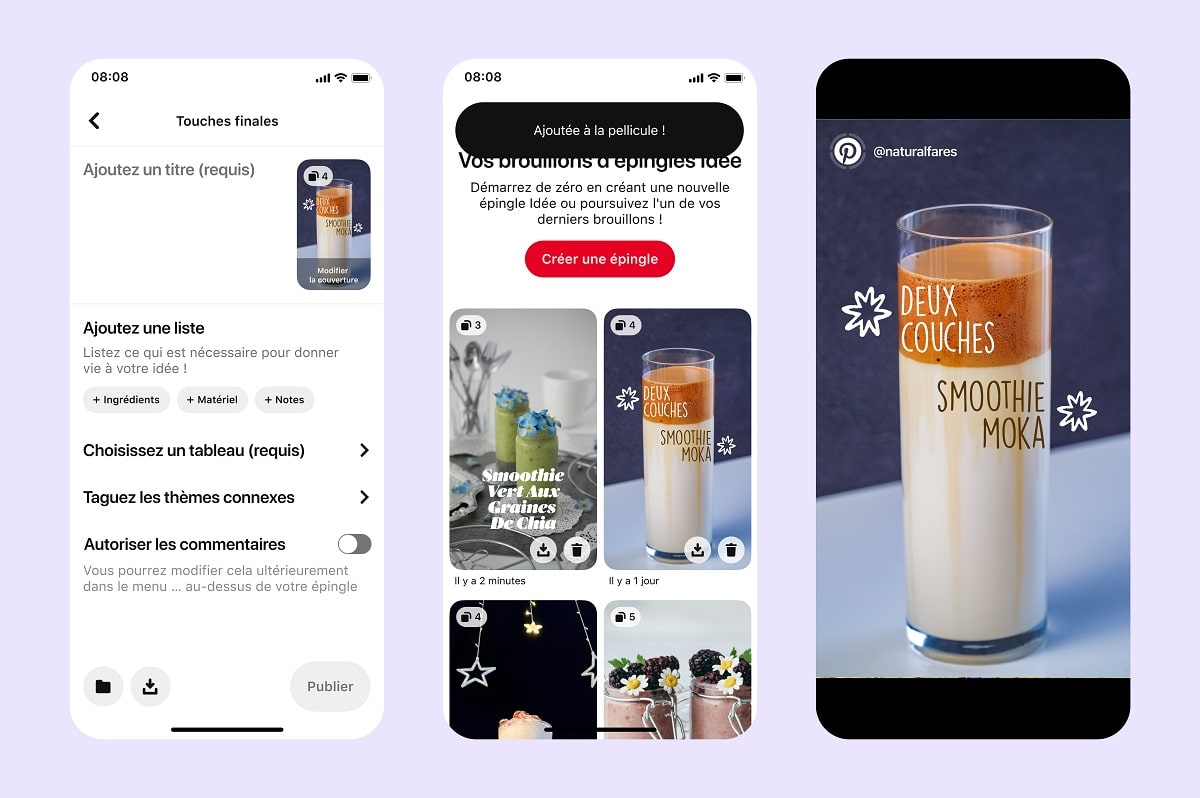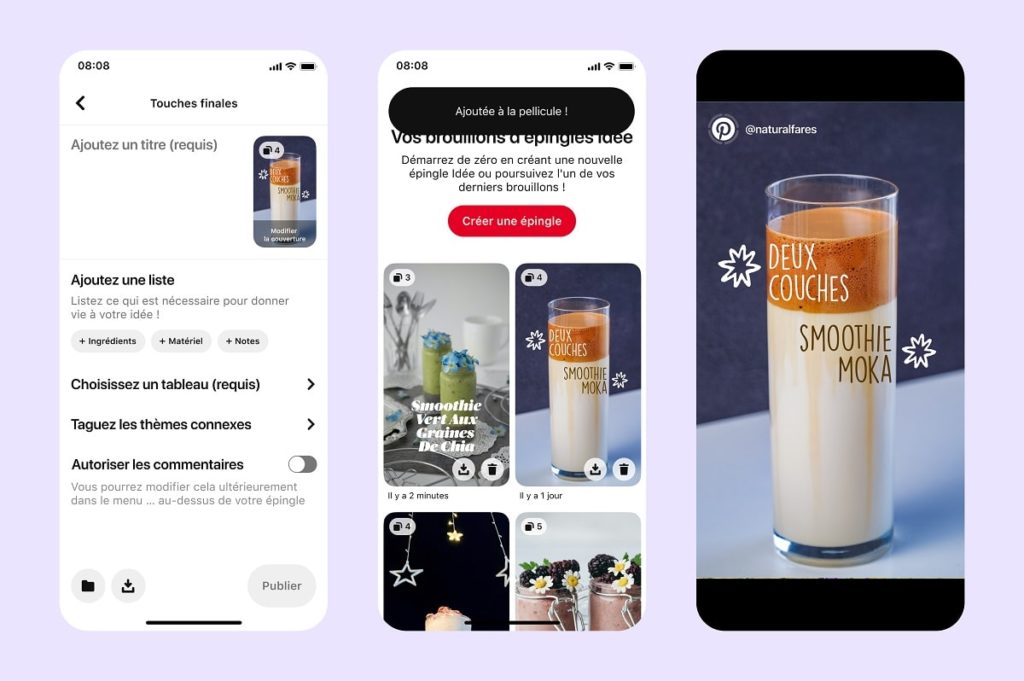 On PinterestCreativity is essential and this format will allow for more openings while maintaining time. Pins allow for increased engagement and community among creators.
These pins will be present at the top of the creator's profile and visible for an indefinite period of time, i.e. they are not ephemeral.
Despite what some might think, this is not simply a replication of the classic story format that could be found on any social network, but rather adds value by not limiting the viewing time of the content to 1 day. Furthermore, the content shared via this technique should be about sharing experiences and not about the creators' lives.
This tool offers new features that take visual creation further, with new fonts, filters and tags. Drafts are also introduced to facilitate the process and testing.
🎥 Video, at the heart of Pinterest trends
Video is the most well received and qualitative type of pin. For this reason, the tool offers the addition of music, an editing tool, editing, voice-overs and filters to make the video taken from the camera more dynamic.
Indeed, today videos are shared on all platforms. They allow you to publish interactive, interesting and attention-grabbing content. Moreover, it is easier to integrate many ideas within a video than within a classic image.
That's why Pinterest pins can last up to 60 seconds with 20 pages per pin. It will be possible to export content to other networks, as you can currently see with videos from TikTok.