Snapchat & Microsoft: Snapchat filters now available on Teams
A few months ago, Snapchat discontinued its Snap Camera software, which made it possible to use Snapchat filters on streams and video conferences. This decision was very badly received by many people, as many streamers were using Snapchat filters in their streams.
The Snapchat and Microsoft partnership for Snap filters
Teams is the videoconferencing tool created by Microsoft and is a real hit with professionals for their meetings. With this partnership, Microsoft aims to optimise the user experience and attract new generations to Teams. 
It's no secret that Snapchat filters are widely used on the app by young people, and it's a tool that's already widely used by brands. So Teams wants to make its video conferencing software more accessible, with the option of using Snapchat filters.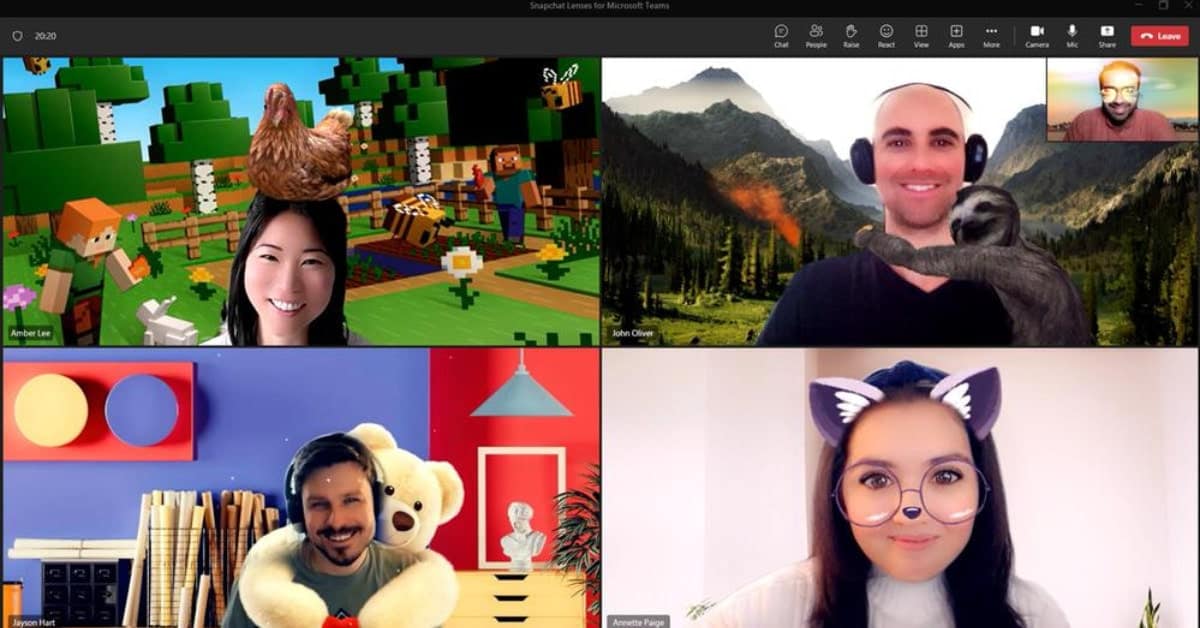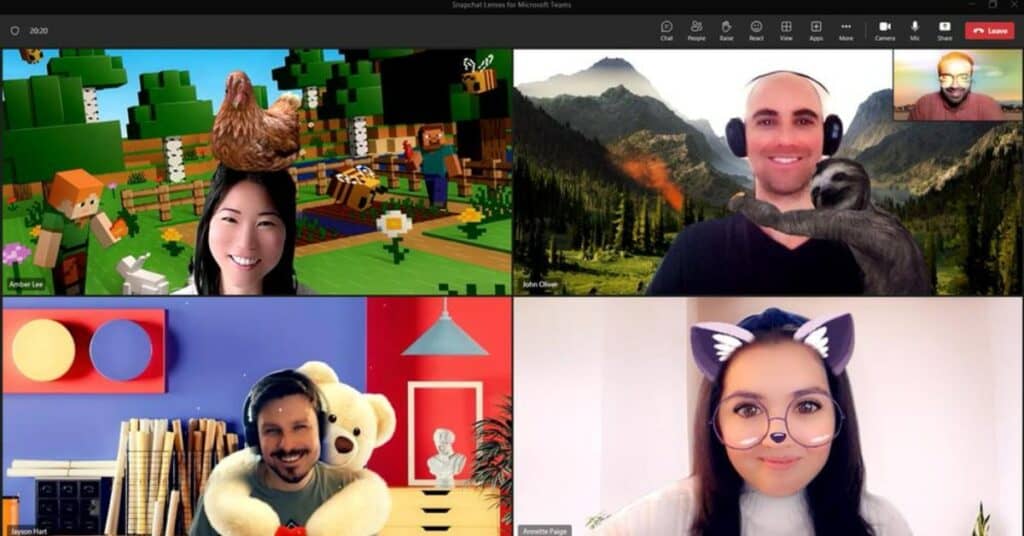 For the moment, only 20 Snapchat filters are available on Microsoft Teams. There's a choice of classic filters, as well as more entertaining and funny ones like having a cuddly toy around your neck.
How do I use Snapchat filters in Microsoft Teams?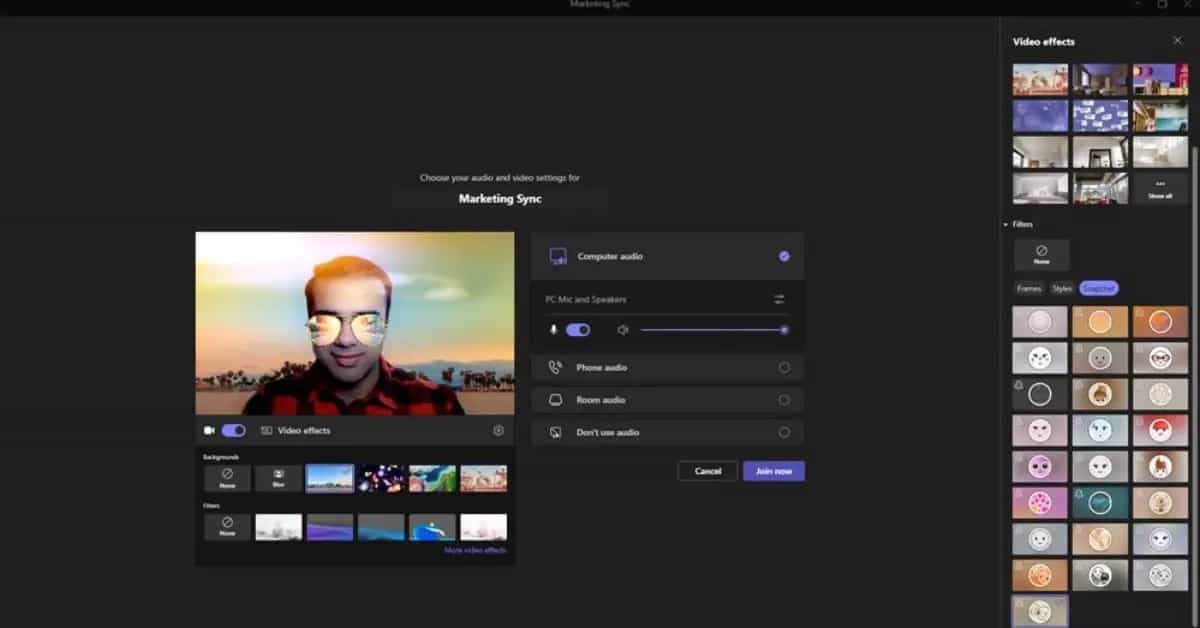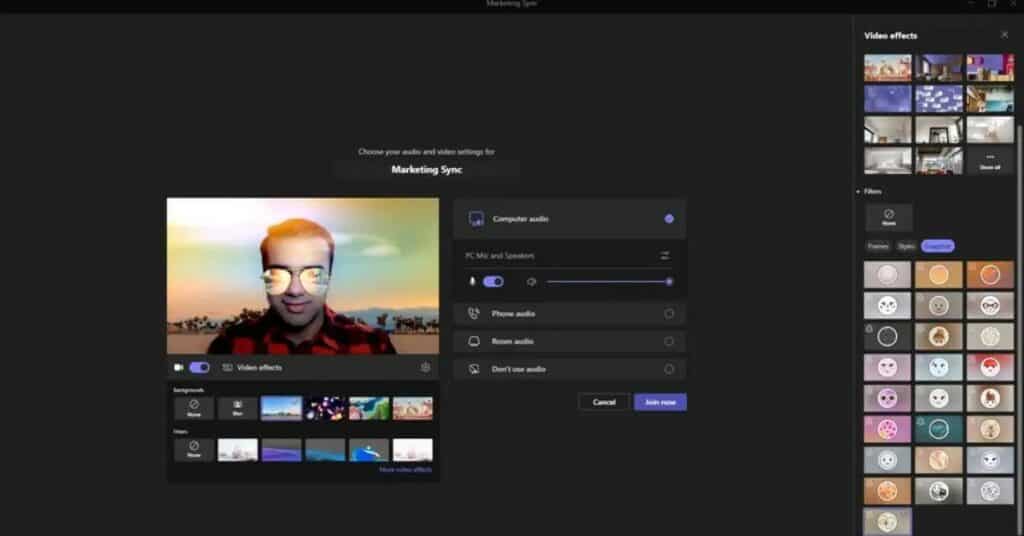 When you're in a video conference, click on "Video Effect" and then on Snapchat. All the available filters will automatically appear on the right-hand side of your screen, so all you have to do is select the one you want.
As of today, Snapchat filters on Microsoft Teams are only available to users who have subscribed to Teams for Work. Microsoft has announced, however, that Snap filters will be gradually rolled out worldwide over the next few days.
The market for augmented reality for videoconferencing is picking up again
As previously explained, Snapchat filters were already available on all video conferencing and streaming platforms thanks to Snap Camera. However, with the closure of this software, which used to be free, it was no longer possible to use a Snapchat filter on a computer.
When Snap Camera's closure was announced, Snapchat didn't give a specific reason. However, after the announcement of the partnership between Snapchat and Microsoft Teams, we can guess the reason for the closure of the software. This suggests that filters in video conferences and online streams could become an interesting market.
We will get back to you in few minutes ✔