The Coca-Cola Sugar Byte: the group's new pixel project
Coca Cola launched its limited edition Coca-Cola Sugar Byte in May. The group is offering internet users a pixelated taste experience, undoubtedly a refreshing new experience in its own way. So what is this new drink called Zero Sugar Byte? How does it work? And how do you access it? Here's the lowdown!
Offering a hybrid experience
More and more brands are launching into the metaverse and NFTs. They are adapting their product via digital, giving Internet users the opportunity to discover a brand universe and to live new unique digital experiences. This is notably the case of Coca-Cola, which is joining these new universes. The American company has released a pixel-flavoured drink for the occasion, an original and daring proposal that is having an effect.
The experience is therefore primarily virtual. The series of mini-games in augmented reality is available on Fornite CreativeThe game is being developed on a private island created for the occasion and renamed Pixel Point, but not in connection with Epic Games. The Castle, The Escape, The Race and The Tower are the four mini-games developed by the group. For the occasion, the brand is also offering a limited edition of the famous Zero Sugar Byte drink in shops in the US and on the website. The cans can be drunk and collected by the buyers. This is a further demonstration of Coca-Cola's desire to offer a complete experience.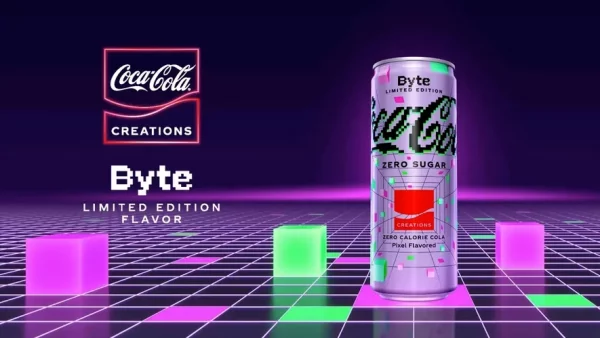 A new flavour has recently been announced, Coca-Cola Starlight. The group continues to develop its range with the release of this new drink with "bright" and "refreshing" notes. Coca-Cola is offering a hybrid experience. 
First released on Fortnite, the Coca-Cola Sugar Byte campaign is aimed at a very specific target: gamers. Indeed, the brand brings together people who are already familiar with the gaming world and therefore able to discover the mini-games on the platform.
Coca-Cola evolves with new technologies
Coca-Cola is the market leader in its field, but it is also attentive to the market and its evolution. Coca-Cola has launched this new campaign with a view to innovating and keeping up with the times. With this launch, Coca-Cola is gradually approaching the metaverse. Indeed, many opportunities are possible in this new universe. The group is therefore preparing its next initiatives with this project.