Carrefour in collaboration with Procter and Gamble continues its experiments in the metaverse
After several projects in the metaverse, the carrefour group continues to develop and test new experiences. A look back at the group's various projects and its ambitions for development in the metaverse! 
Carrefour has decided to invest in the metaverse and the various technologies of web 3 in 2022. This is notably the case with its recruitment project launched last May. Present on The Sandbox, the group has bought a virtual land to start this digital experiment. The company has set up a virtual campus where jobseekers can interact, make contact with the company and even go for job interviews. Represented by an avatar, candidates can then interview from wherever they want and thus live a unique immersive digital experience. This first recruitment event in the metaverse marks the group's desire to create and live innovative experiences. Indeed, to break the codes and change the usual interviews, the company offers a dreamy decor with a big blue sky and parasols, to relax the atmosphere and put the candidates at ease.
A new optimised experience for Carrefour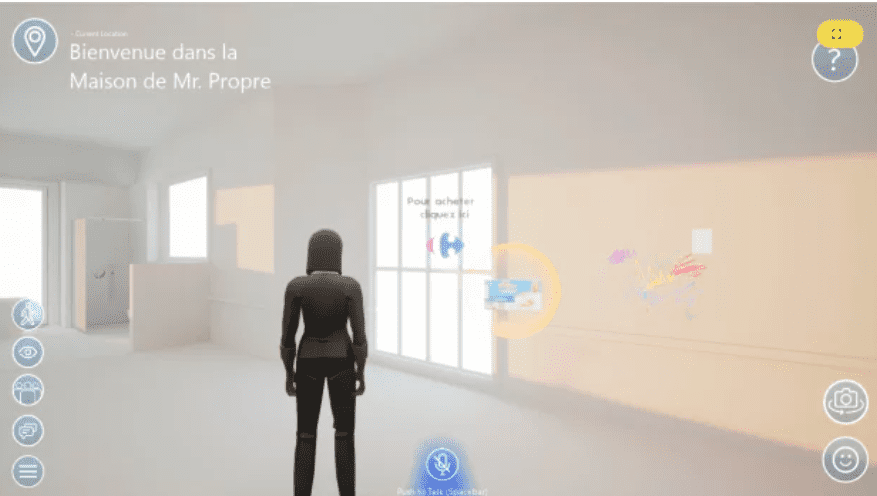 As a follow-up to this recruitment experience, the Carrefour group continued these tests in the metaverse with a partnership with the group Procter & Gamble this summer 2022. This joint operation aims to market Mr Clean cleaning products. Thus, via the LifeLab platform of the Procter & Gamble brand, Internet users can evolve within this virtual universe. Within a house, users are immersed in the Mr Clean house and can discover the space and earn discount coupons as they go along. In partnership with a giant of consumer products such as hygiene, cleaning or beauty products, Carrefour continues its evolution in the metaverse with new projects. 
As a sign of development and with the will to continue exploring these new virtual worlds, brands continue to explore these new experiences. Many brands from various sectors, Nike, Gucci, Monoprix, Spotify... are investing in the metaverse to adapt and offer immersive experiences that are ever more original and captivating.