Prada and Farfetch adopt theaugmented reality fitting
Prada and Farfetech are the first in the luxury world to offer this innovation. Already known with thesneaker fitting particularly on the network SnapchatThis offer is spreading to all fashion pieces.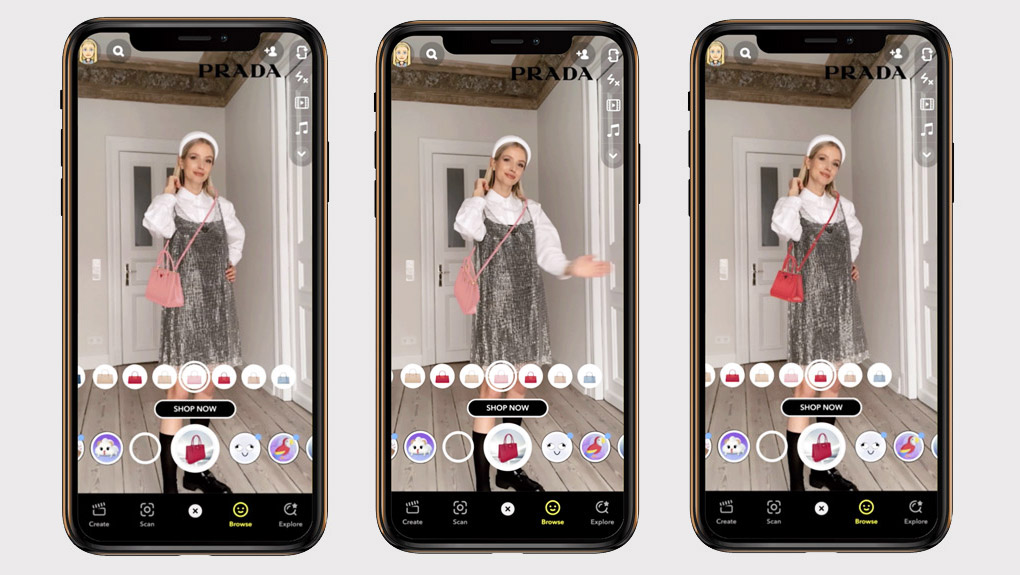 A technique that adapts to current conditions
Indeed, the setting up of fitting of parts in augmented reality (Prada or Farfetch) via the Snapchat platform is offered at the right time. With the covid pandemic restricting access to shops or even their opening, this alternative means of facilitating fitting parts.
In addition, during the various confinements, all individuals developed their skills with the new technologies and augmented reality.
The GenZ is an important part of the customer base of these brands and they spend a considerable amount of time on their smartphones. Allowing them to be comfortable with augmented reality and share this content.
Movement recognition and voice guidance
Once started, the filter Farfetch offers various features to make the process of the consumer experience.
First of all, a vocal accompaniment is proposed to take photos from afar by just saying "Take a Snap" or change your outfit from one of the three available. In addition, the products adapt to your movements and give the impression that you are actually wearing them. Finally, a "Shop Now" button is included to take you directly to the product page on the site and purchase it.
On the filter PradaThe operation is the same. The little extra will be the gesture recognition. With a wave of your hand you can change product and try the next one.