ARCore Geospatial: Google's new augmented reality API
During the Google I/O presented on May 11 and May 12, 2022, Google announced many new features, including several that integrate augmented reality. This is the case of the ARCore Geospatial API which will revolutionise the world of augmented reality.
The ARCore Geospatial API: a boon for developers
ARCore Geospatial API was developed using Google Maps which allowed them to analyse streets, buildings and spaces in over 87 different countries. Indeed, since 2019, the Live View technology that powers Google Maps allows for very precise directions and offers the possibility to be guided by integrated arrows in augmented reality. As you might expect, Google has been able to retrieve data, including the Visual Positioning Service (VPS), from billions of images from Street View.
Google is making this API freely available for Android and IOS for developers who want to create immersive and useful augmented reality experiences. They will then be able to integrate their AR content precisely by latitude, longitude and altitude.
A powerful and immersive API for users
As ARCore Geospatial is a very accurate API thanks to the billions of recorded data, it is very clear that the interaction with augmented reality will be more efficient and effective when a user uses it. This is made possible by comparing images of the environment in which an artificial intelligence has extracted trillions of 3D points from Street View images. All these points are then analysed and used to calculate the position and orientation of the smartphone in less than a second. In short, ARCore Geospatial API can know exactly where a person is (with their orientation) and make augmented reality content appear exactly where it should.
Google has worked with several partners such as SnapchatNBA and Lyft to develop and enhance its API and create various applications for education, entertainment and even public services.
This is the case with self-service scooter applications such as Lime and Bird, which have integrated ARCore Geospatial into their application. This allows users to know if their scooter is well placed in order to avoid problems of friction with the city, which is fed up with finding scooters badly placed. This experiment has been tested in London, Paris, Tel Aviv, Bordeaux, Madrid and San Diego.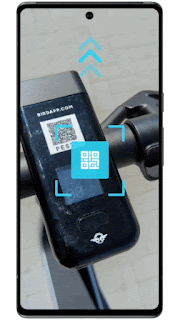 Another example of the use of this API is the Telstra and Accenture application that uses it to direct spectators to their seats, stands and toilets at Melbourne's Marvel Stadium.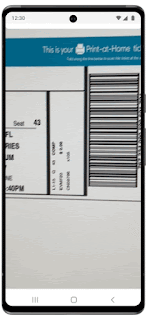 A new world of possibilities accessible and promising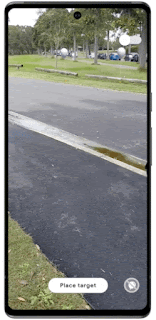 In order to encourage developers and creators to make applications, Google has made open source applications available to clone and modify to their liking and are available at Github. The first application, Balloon Pop, is a game in which the user has to aim a rocket launcher at balloons and make them explode. Pocket Garden allows you to plant virtual plants in your neighbourhood and has the particularity of being connected with other users. Thus, you can admire the plantings of your neighbours since the garden is community-based.
This is a good way to discover and learn how ARCore Geospatial API works and will become a very important tool for brands.