Apple introduces new iOS16 features and develops its Apple Glass
The American giant announced at its annual conference for developers its new releases including its new microchip, a new payment system, features based on artificial intelligence or the new MacBook Air. Numerous new features were announced and show the will ofApple to continue to innovate with quality service and products.
The new features announced
Apple has focused its new features on what users want in order to improve their everyday experience. Taking into account the problems encountered and the needs of users appears to be the common thread running through the iOS16 update. 
The most important announcement of this conference was the arrival of the new Apple Silicon M2 chip. This chip is the second generation of the M1 chip, which is considered to be the most powerful and efficient. This new chip will be integrated into the new MacBook Air, which is equipped with a 1080p camera, two USB-C ports, a MagSafe charger socket and will have 20 hours of battery life. In the same vein, the iPad's performance is being improved to make it easier to multitask. The ultimate goal is to get closer and closer to macOS with similar power.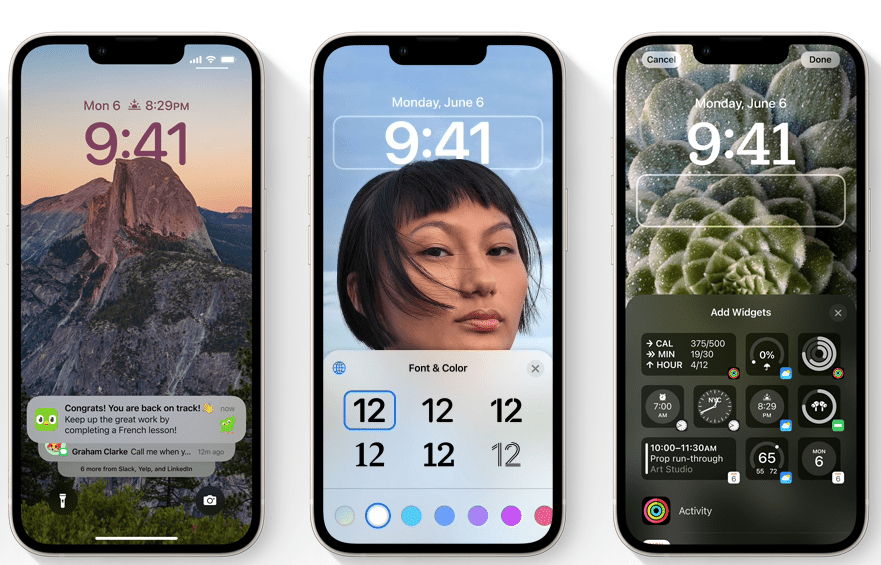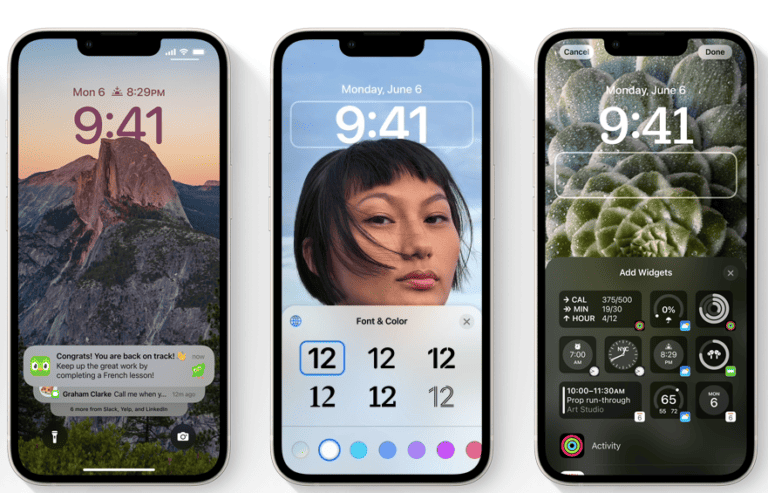 Other features that will help users in their daily lives have been announced. With iOS 16The lock screen can be customised as you wish. Background image, fonts, date, time, battery, widgets, alarms, reminders, activities... Everything can be adapted and set according to your taste.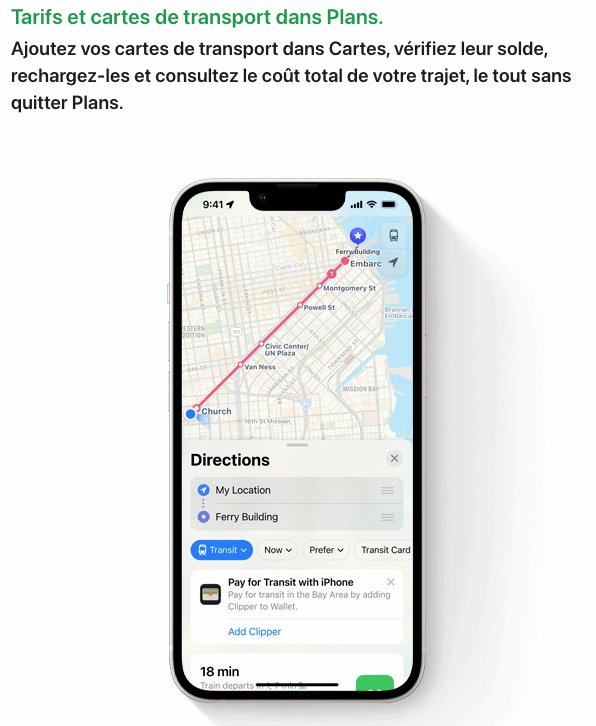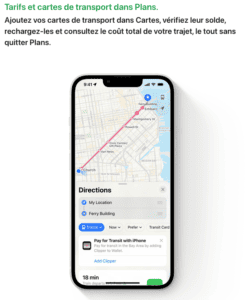 Another very important update is Apple Maps. The maps have been overhauled, particularly in France, with new features such as Look Around to explore cities in 3 dimensions or the programming of routes including stops or the synchronisation of routes with other Iphones.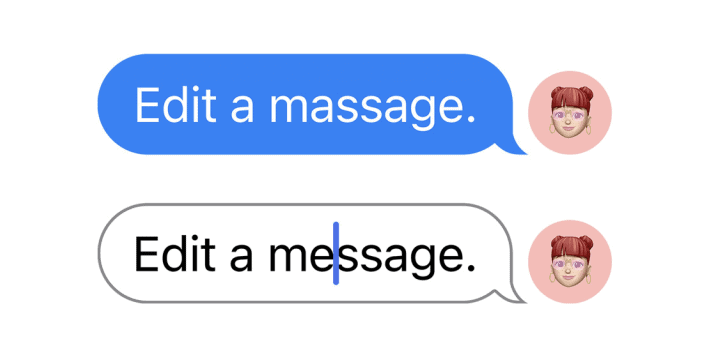 On the message side, it is now possible to edit or delete a message even after it has been sent if the recipient has not seen it. Messages are also enriched with the SharePlay allowing you to synchronise films, series and music during a FaceTime call. 
For Wallet, identity documents can be added, a very practical option for verifying identity digitally. Users will then be able to quickly and easily access their identity documents on their smartphone. In addition, Apple Pay now offers a "buy now - pay later" function, a real new payment solution.
Apple Glass in development
Apple had announced plans for an upcoming AR/VR headset. According to an article in the New York Times and The Verge, the company would be offering high-quality content thanks to a team of Hollywood directors. In addition, new AR/VR applications and experiences would be offered. A special version of well-known applications such as FaceTime, notes or the calendar would be adapted to mixed reality. The group therefore wants to offer a complete and optimised experience before any launch. According to the information provided, the headset would mix augmented reality and virtual reality with high-quality cameras and screens. This high-quality headset would compete directly with Meta, which is already very involved in mixed reality and the metaverse. Indeed, Meta continues its development and its race to the metaverse with the Cambria projecta new mixed reality headset.
Apple has therefore repeatedly shown its interest in the metaverse or the web 3.0. However, these mixed reality projects were not discussed at the conference. The headset and the dedicated platform should therefore arrive next year.