Augmented reality & video conferencing: it's possible
With the pandemic crisis we are going through, teleworking has become necessary for everyone. This way of working has its advantages and disadvantages and one of the characteristics that can be a problem is the quality of the video conferences. Augmented reality, as you might have guessed, also has its place in your online conferences to make these moments more efficient. This feature is available on most software such as Skype, Teams and Google Meet with an easy to use software download.
Filter Maker can also be used to animate your video conferences in augmented reality! Contact us to find out more.
Reinforce corporate culture during your video conferences
Youtube : Kevin Stratvert
Firstly, augmented reality allows you to reinforce the corporate culture. Indeed, integrating this technology during your team meetings adds dynamism through animations and engages your teams in a more immersive meeting.
Energising your conferences and meetings with clients
The integration of augmented reality in your business meetings or conferences makes the meeting much more lively and effective. Indeed, it helps you to illustrate your words with images and also to present your products in 3D. Thus, it facilitates the exchange and visualization of important topics to share ideas and increase the chances of getting more interesting feedback.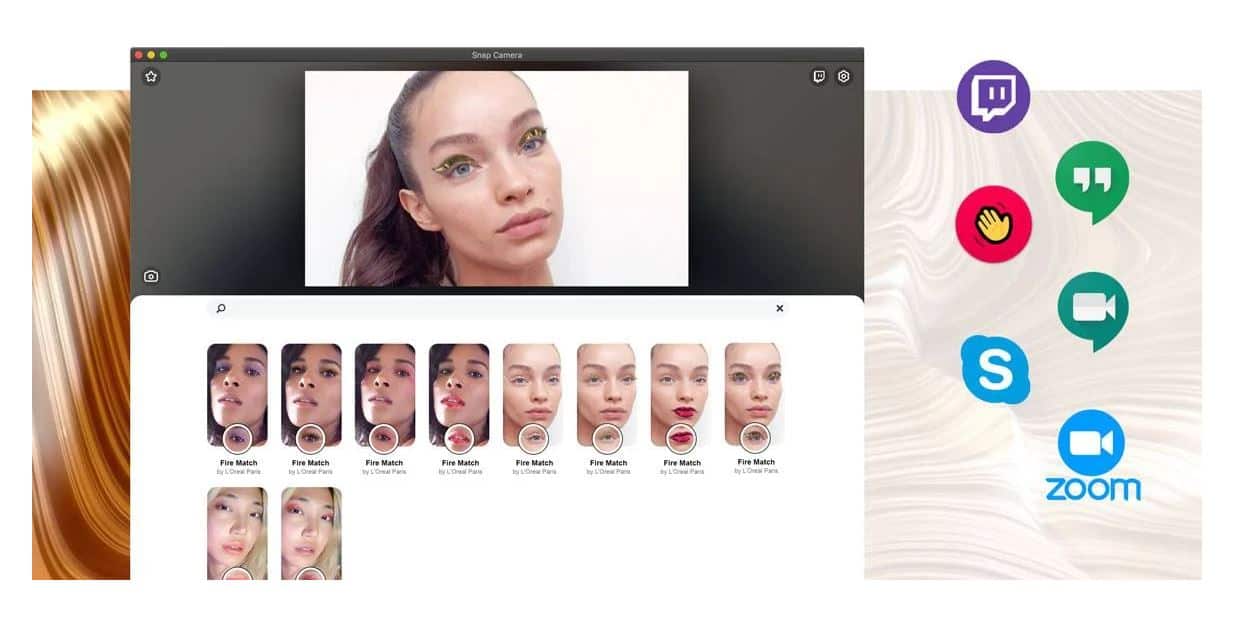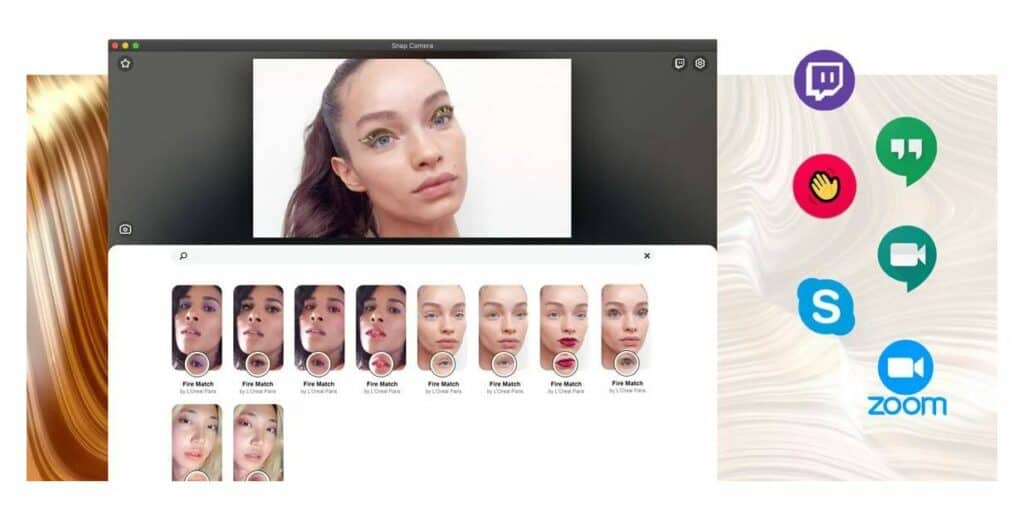 Opposite you can see the Makeup filters available for your videoconferences from theOréal. This new feature from L'Oréal was released in January and is similar to brand content. L'Oréal has understood that with the increase in teleworking, the company has been able to bounce back and offer something new and original to everyone. 
We will get back to you in few minutes ✔