Tutorial for downloading Instagram Reels to your phone
Adam Mosseri announced this on his broadcast channeland now it's here. Instagram has recently launched a new feature that allows users to download Reels videos onto the Instagram application. Check out our guide to downloading Instagram Reels to your phone!
How to upload a Reels on Instagram
Step 1: Find the Reels you want to download
To begin with, make sure that the creator accepts users downloading their Reels videos. This feature is not available on all videos, and creators can choose whether or not to accept downloads of their content.
Step 2: Download the Reels you want onto your phone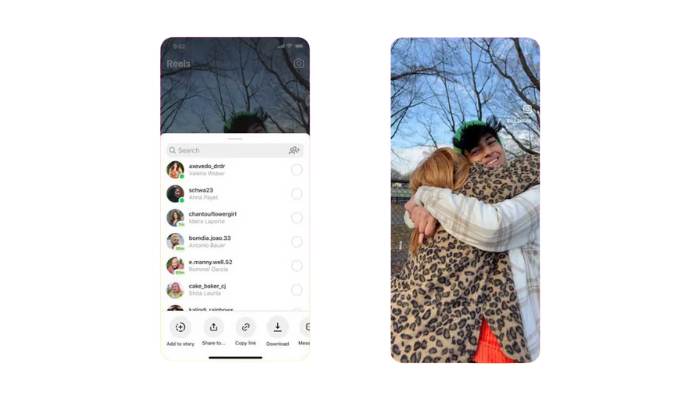 All you have to do is click on the sharing icon at the bottom right of the interface. Once you've done this, a download icon will appear below the contact suggestions in the list of sharing options. All you have to do is click on it to download the Reels.
If you don't see this button, there are several reasons for this. The first is that the creator has not authorised their video content to be uploaded. The second is that you haven't updated your Instagram application. The third is that Instagram has not yet launched this feature in the country you are in.
Downloading Reels: a strategic tool for Instagram
The Instagram platform has launched this feature to compete with TikTok. The Chinese giant has been offering this upload option for years, enabling videos to be distributed and shared on other platforms or via messages. They are then recognisable by a watermark that appears on the video with the TikTok logo and the name of the creator. In this way, no content is actually stolen and videos are shared en masse to gain popularity. For example, many TikTok videos can be seen in TikTok Reels, since the creators sometimes publish the same content on the two different platforms.
This is why Instagram also wanted to embark on this process, in order to distribute Reels on other platforms without harming the creators or losing audiences. As a result, all uploaded Reels will feature a watermark (like TikToK) made up of the Insta logo and the creator's name. By creating this new feature, Instagram wants to encourage creators to create unique content on Instagram that they can then publish on other platforms (such as TikTok).
Our agency specialises in creating Instagram filters and supports hundreds of brands every year. Fill in this form and one of our experts will contact you shortly!