Events and augmented reality: how to make the experience immersive?
Events also require a good marketing and communication strategy to ensure customer loyalty. It is sometimes difficult to have a brand image, especially if the event is only held once a year. In order to build customer loyalty, it is important to offer them a very satisfying customer experience and make them want to come back next time.
With new technologies it is easily possible to improve the customer experience and the arrival of augmented reality is a very important lever because it allows to create an immersive and unique experience.
A strategy to promote the event
Firstly, augmented reality can be used before and after the event to promote it and to leave a trace of the event.
Before the event Engaging your community
Make filters available on social networks in the festival's image to encourage users to come to the event.
Organise an augmented reality game on social networks to win tickets
Place a QR code on the festival posters and see the event programme or an animation appear in front of you.
After the event staying visible
During the event: providing an immersive experience
There are many ways to make the experience stimulating and positive for the participants. Here are some of them: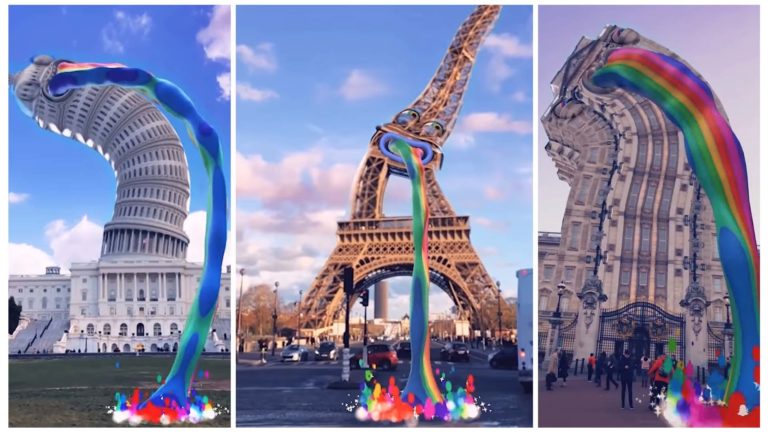 Embellish locations with animated, interactive backdrops to engage participants and make them want to take part in on-site interactions
Organise games throughout the event venue, for example with a map revealing clues for a treasure hunt using augmented reality.
For music festivals, song lyrics can appear in the air or the scenery can be changed during the concert.
Set up virtual photobooths with props or people appearing on the screens
We will get back to you in few minutes ✔