Top 5 Instagram filters summer special
It's summer, it's hot, beach days are on the rise but users are still using Instagram filters all day. In order not to miss out on your audience, it's best if a brand is at the beach and offers a filter especially for this season. 
That's why we've chosen 5 Instagram filters that might give you some ideas if you want to create a filter!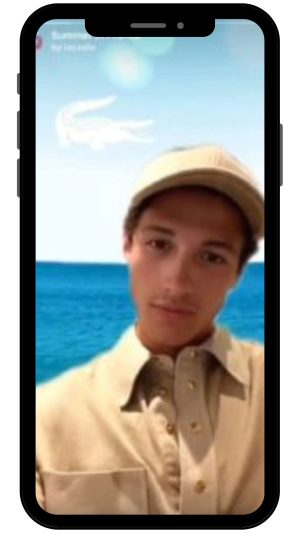 1- Summer in France by Lacoste
Lacoste wanted to make its community travel with this filter thanks to a segmentation with a photo of the sea. 
The sun rays are also there to make the effect much more realistic. The logo appears as a cloud in the sky and moves with the camera. The user can choose to hide the logo or make it appear and this increases the filter's chances of going viral.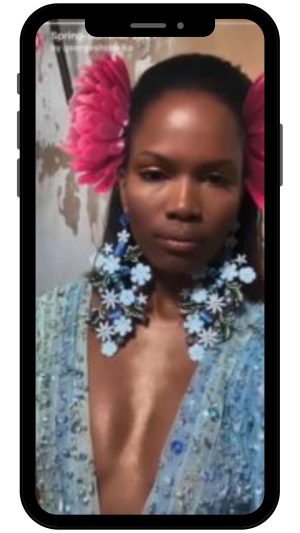 2- Spring-Summer 2021 by Georges Hobeika
Georges Hobeika is a Lebanese fashion designer of high fashion and ready-to-wear. In this filter we can see two important elements: the flowers and the smoothing of the complexion. 
The flowers are in 3D and follow the movement of the head. In this video you can't see it but the filter offers two types of flowers: pink or white. The 3D elements create a realistic effect and a much sharper head tracking. 
In addition, the skin-smoothing effect hides small imperfections to increase the rate of use by women (who are statistically more attracted to filters that make the skin smooth).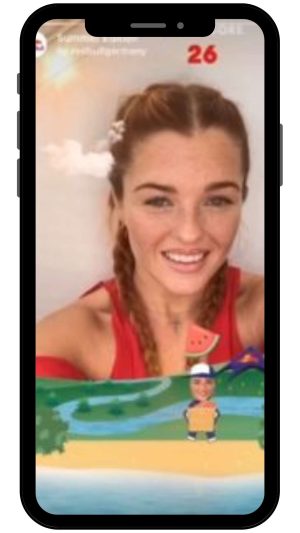 3- Summer Edition by Redbull Germany
This is a completely different type of filter than the first two effects, as it is an AR set. 
Redbull wanted to promote its new refreshing watermelon drink in a funny and playful way. The aim is to catch as many watermelons as possible by tilting the head to make the character move. 
This is an original way to present a new product, but it can quickly go viral if the brand also offers a competition.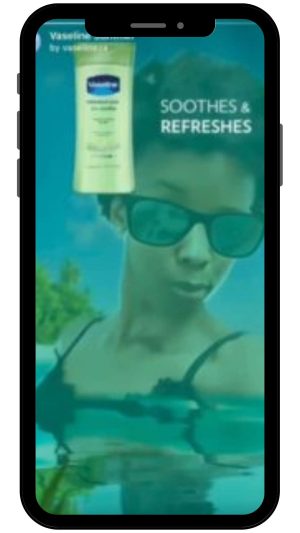 4- Vaseline Summer by Vaseline ZA
The Vaseline brand has chosen to offer a realistic filter with a water effect. 
The product is a bit too present on the filter, but the reflection on the water is very well done. The colour change during the effect also makes it more dynamic and lively.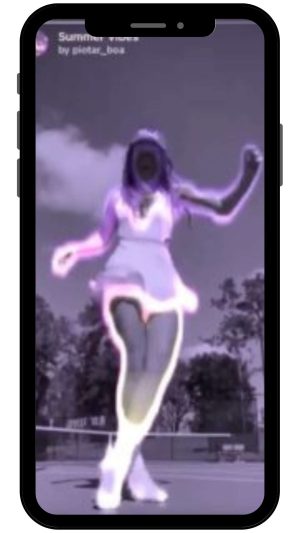 5- Summer vibes by Piotar Boa
To finish this top 5, we wanted to introduce you to a filter that tracks a person's entire body. 
It is a particularity that changes the filters that are often found on Instagram because very few use them. However, the particularity of this filter is that it is more used in Reels to, for example, make a dance with neon effects.