Prada invites NFT owners to its fashion show
The NFT are seducing more and more brands and this is particularly the case in the luxury world. Prada has thus organised an event combining physical products and the virtual world during the summer of 2022, we tell you more!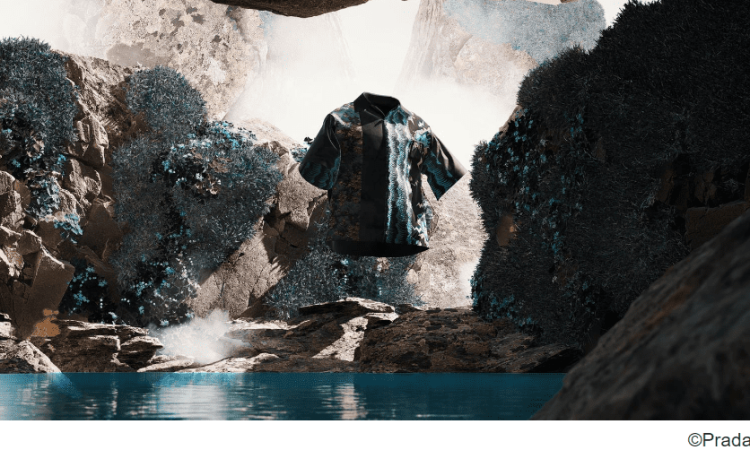 The web 3 put at the centre
Launched in 2019, Prada gives internet users a monthly appointment for a Timecapsule. The aim is to offer a unique product designed especially for the occasion in a limited edition and available for only 24 hours. Last summer, the luxury brand decided to add the creation of NFTs linked to the Timecapsules. The aim was to further digitalise the concept with NFTs. Combining the rarity of the products on sale with the unique aspect of these digital assets, the brand offers an innovative and daring concept.
Sustainability as common thread
Prada has decided to focus on eco-responsibility by offering unique products that promote sustainability. Thus, the Timecapsule of June, July and August 2022 were shirts highlighting the ecological values that are now at the centre of societal problems. The August shirt, for example, was made from recycled fabrics and from house archives. In order to link the ecological values carried and put forward through the products themselves, they are thus declined in the form of NFT with a non-negligible bonus. Indeed, an owner holding the products of this summer Timecapsule was able to attend the fashion show of the house which took place in September in Milan. With this initiative, Prada gives meaning to its actions and projects both through the values it promotes and by linking the physical and the digital with this special invitation.
Prada, and the world of luxury in general, continues to evolve and to propose ever more surprising and innovative concepts. This Timecapsule, developed this summer, is a clear indication of the brand's desire to combine the physical and the virtual world while maintaining its commitments, in this case to the environment.