Pinterest offers its users a new perspective in augmented reality!
Pinterest, a source of inspiration for consumers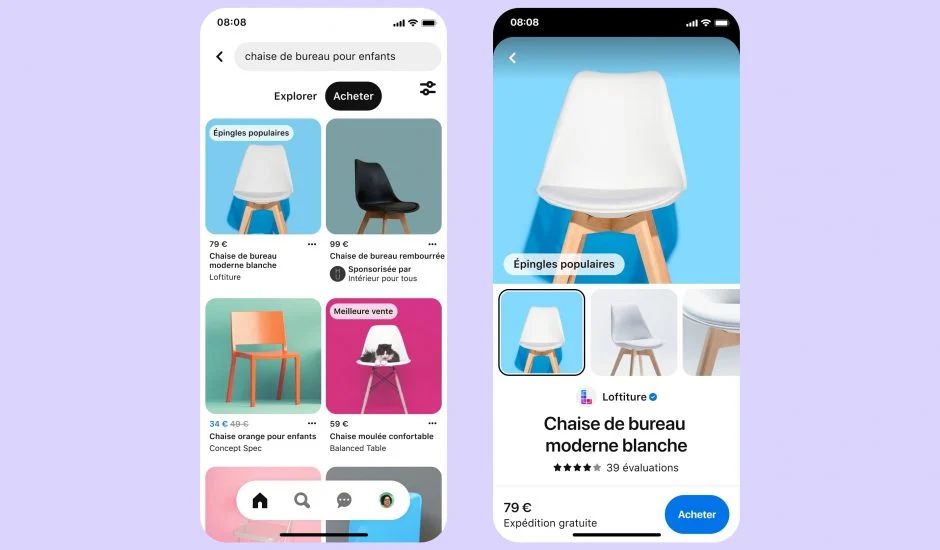 Pinterest is a website that can be described as a search engine for images. This network is powered by its users and allows you to pin any image in albums, from cooking to decoration to landscapes everything is there!
The network has become a reference in image sharing and has even become the number one source of inspiration for consumers, but more specifically for interior decoration. In fact, interior design is the most searched category on Pinterest. 9 out of 10 users use Pinterest to get inspiration before buying something to decorate their homes.
Following this observation, Pinterest decided to set up a "shop" tab in which it will be possible to live a completely immersive shopping experience, much to the delight of users.
The try-on for bringing Pinterest into your home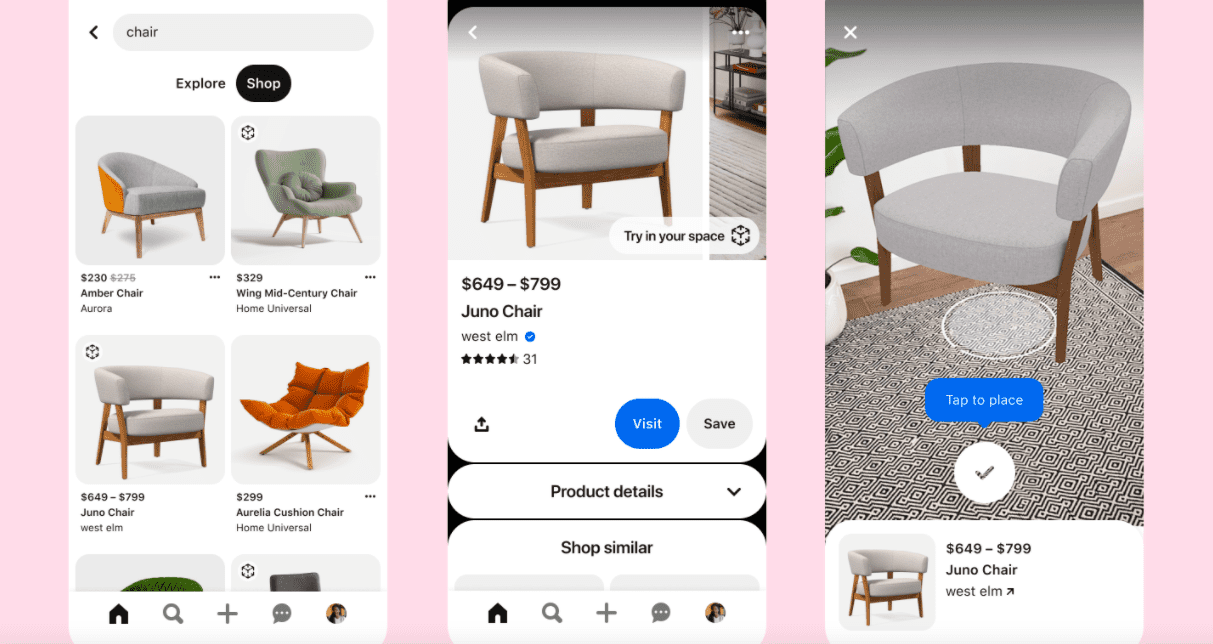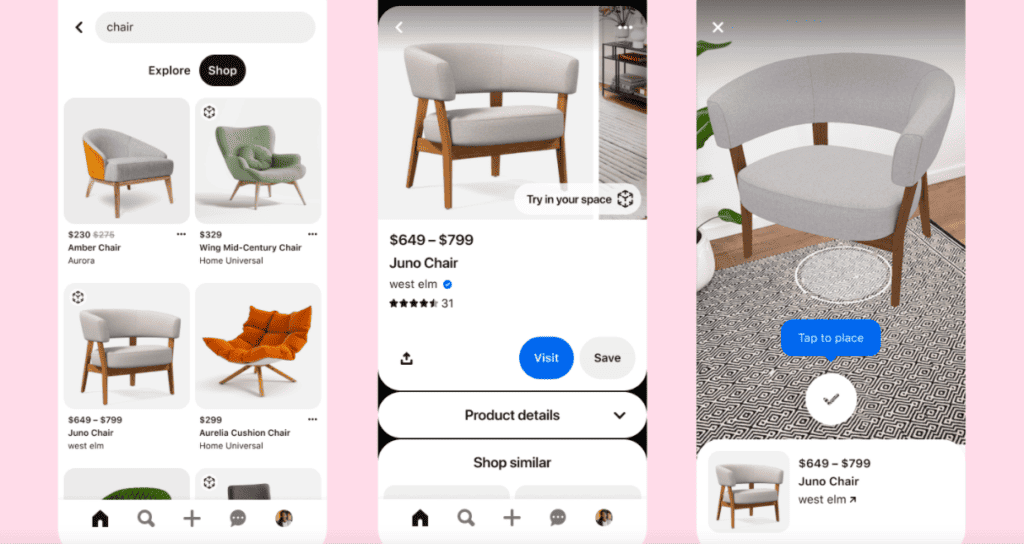 The creation of this online shopping space will be a way for users to get inspired on the app and then directly visualise the furniture of their choice in augmented reality. The app has already introduced the possibility of trying on make-up using augmented reality. The try-on for lipstick was launched in 2021, closely followed by eyeshadow. This new feature completes the platform's offering, providing customers with an increasingly immersive experience.
The try-on for home decor feature works with Lens and will be the way to visualise your favourite piece of furniture live in your living room before you buy it.
Interior design will come to life through over 80,000 purchasable pins compared to the 14,000 purchasable pins currently available for the beauty experience.
Intuitive to use and accessible to all consumers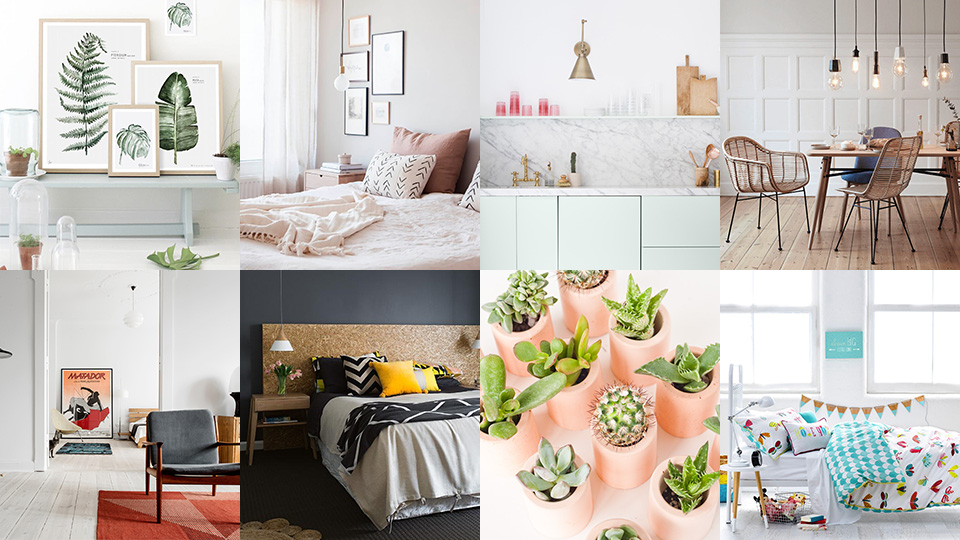 The advantage of this feature is that it is both simple and fast! All you have to do is go to your application in the shop tab, and you will have access to the products available for sale, some of which are available in augmented reality. By simply opening your camera and positioning it towards the area where you want the product to appear, it will automatically be modelled in real size.
How to promote your brand by creating a product try-on?
It is essential to have a Pinterest business account, learn more via this link!
Although Pinterest users have always used the application to find inspiration, it has also resulted in a real intention to buy. This represents a real opportunity for furniture and decoration brands such as Leroy Merlin, Conforama and Maison du Monde. Thanks to this online showcase, which is visited by more than 400 million active users worldwide each month, the challenge is to establish a more lasting relationship with their consumers. If for the moment this functionality is only available in the United States, there is no doubt that it should soon arrive in France.