Renewal for the NFTs with Ternoa and Cross the Ages
Since the arrival of the NFTs, the increased development of the metaverse and the expansion of Web 3, these digital assets have taken their place in the world of new technologies. As they are increasingly used, they are becoming a key element that is increasingly coveted. Players such as Ternoa and Cross the Ages, a blockchain network and a metaverse game, are interested in these different technologies to create a new and complete immersive experience. 
Ternoa, a witness to the evolution of NFTs
Cross the Ages, mixing science fiction and the real world
Cross the Ages is a metaverse game based on NFT cards. The objective is to offer an immersive experience mixing history and novels with the game cards. To link these two universes, each card, found in the form of NFT, represents a character, a link and an element present in the novels. With rich stories and adventures to tell, 2 players compete for at least 5 minutes. The objective is then to create the most effective strategy based on the power and rarity of the cards: Common, Uncommon, Rare, Ultra rare, Mythics, Unique, Alternative, Alternative Combot. Players collect NFT cards as they go along to become the best player. 
The game really wants to offer Internet users a unique immersive experience combining a dystopian universe, a world in perpetual evolution, a link with the metaverse and of course a marketplace aspect with the purchase, sale and exchange of NFT via cards. All these aspects are visible through the futuristic and fantastic visuals of the game. The group wants to focus on the user experience and optimise it. Cross the Ages appears as a new project full of ambition and adventure!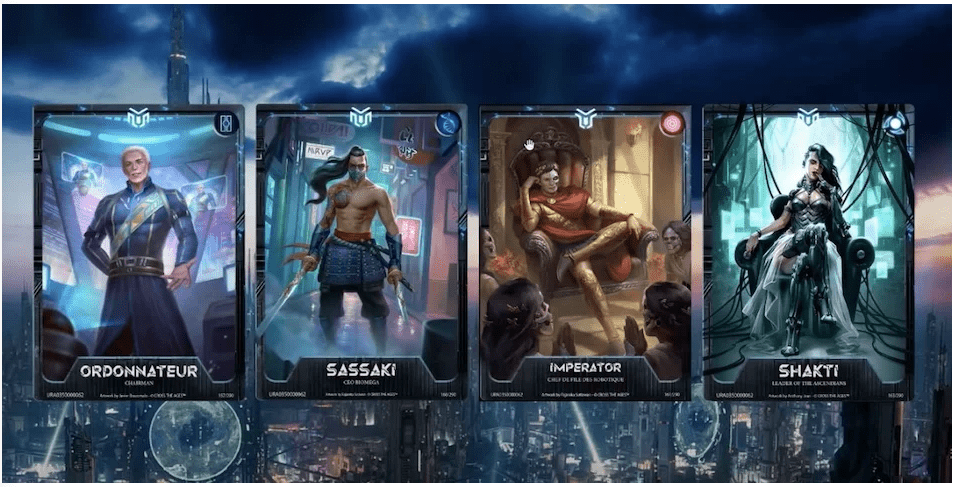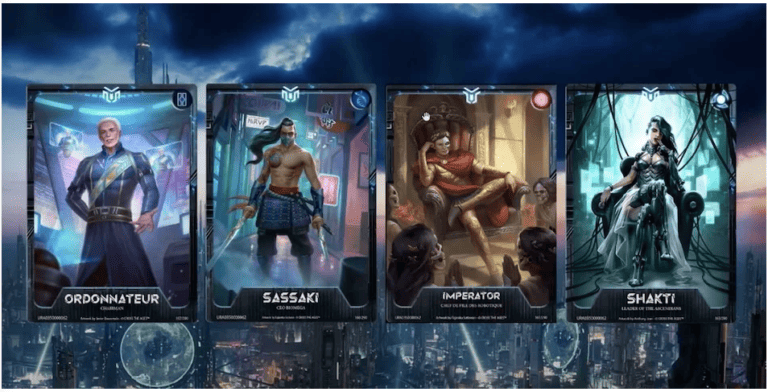 An imaginative collaboration between these two groups
So what does the Ternoa group have to do with the Cross the Ages game? The game is built entirely on the Ternoa blockchain, "We chose to build on Ternoa because it is the technology Cross the Ages needs to achieve the long-term vision and create the gaming experience of the future." said Sami Chalgou, the game's CEO. Key points such as access to NFTs only by its owner, decentralisation of data stored over the long term or facilitating the creation of NFTs highlight the osmosis between these two technologies and these two groups. 
By working with Ternoa, Cross the Ages will be able to build on the different functionalities of the blockchain such as the time capsule or the evolving NFT for example. This collaboration is a real opportunity for these two groups to evolve together, we can't wait to see the future projects!
We will get back to you in few minutes ✔